In 2020, AuctionsPlus held nearly 600 stud auctions, receiving more than 40,000 bids online. This Spring, our team are gearing up for another massive season with some of the best stud producers from across Australia and New Zealand.
Introducing Hannah, Hugh, Grace and Strath who head up the Stud Team at AuctionsPlus.

---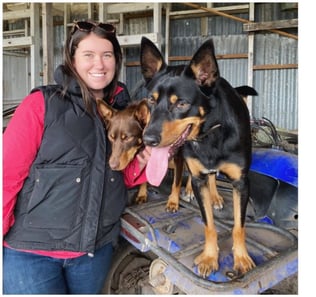 Hannah Bird
Hannah has been working at AuctionsPlus for four years where she currently works as the Stud Operations Coordinator. Her family run a small Angus Stud in Birregurra, Victoria. Hannah completed university at Marcus Oldham where she studied a Bachelor of Agribusiness, before not long after making the move to Sydney to work here at AuctionsPlus!
"Spring is no doubt our busiest time of the year! It is so rewarding to deal with new and existing clients at this time of year, working together to achieve great results"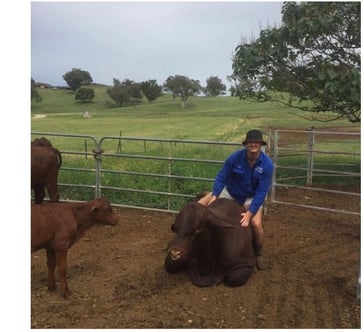 Hugh Courts
Hugh has been a part of the stud team here at AuctionsPlus for two years. He grew up on a mixed farming property North of Bourke which included a Santa Getrudis Stud, which just turned 50 last year! Hugh studied a Bachelor of Animal and Veterinary Bioscience at The University of Sydney and completed his fourth year working at the Sydney Uni dairy.

"Coming into Spring I am really looking forward to building momentum with a lot of the studs I had the pleasure of working with for the first time last year"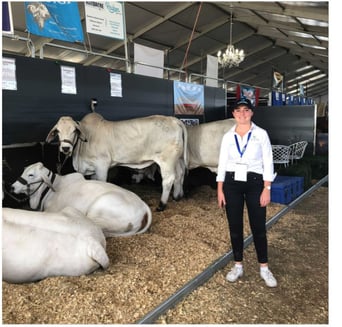 Grace Hoskins
Grace grew up her family's cattle and sheep in the Southern Tablelands NSW. She studied Ag Economics at Sydney University with an aspiration to one day go back to the agricultural side of things. Grace Joined the Stud team at AuctionsPlus mid last year, seeing it as an opportunity to connect with studs across Australia and learn more about the Industry.
"The chance to speak with so many incredible people from all over Australia within an industry which is experiencing such strength is definitely a highlight"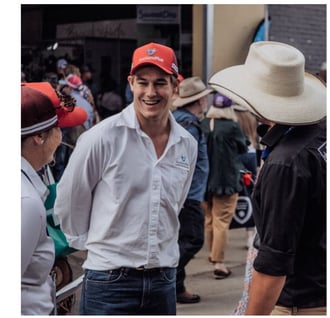 Strath Yeo
Strath is a farmer by trade, being brought up within a mixed farming operation in the central west NSW. He completed an honours degree in Agricultural Science and is very passionate about growing farming families and developing businesses.
"Currently out of Sydney and looking forward to getting around to a few Stud Sales"
---
Want to speak with the stud team about an upcoming sale?
You can contact them via the details below.
Email: studsales@auctionsplus.com.au Phone: 02 9262 4222