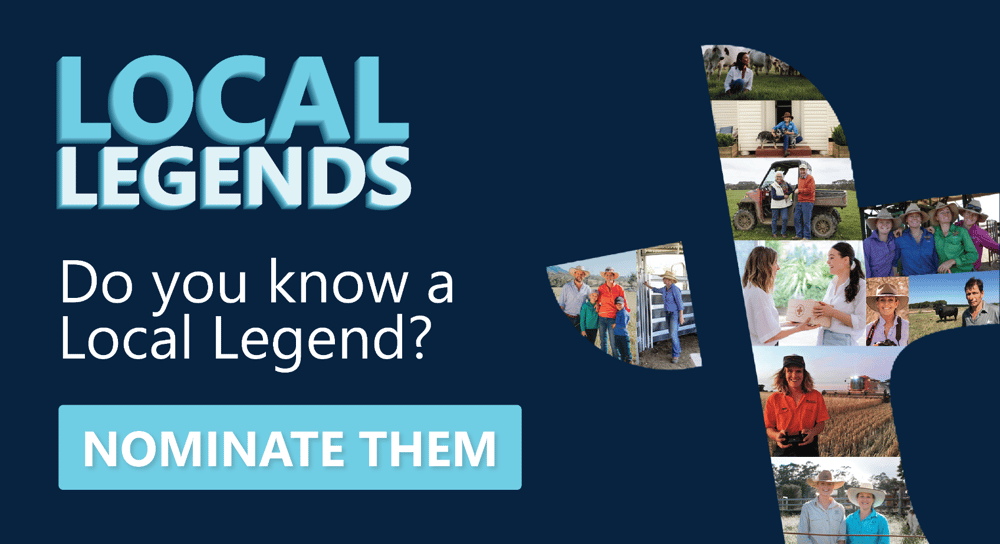 Since The Box Weekly began last year we have been inspired by all the amazing stories and individuals throughout rural and regional Australia.
To keep the stories rolling, we're on the hunt for Local Legends to feature on #TheBoxWeekly! ​
A Local Legend can be any individual or group
making a positive difference in their community -
they could be someone
driving innovation in ag
, a
long serving volunteer
, a
local coach giving 110%
or even someone you know with a great
regional story
that needs to be shared.
​
Have someone in mind? We want to hear about your Local Legend!​
Fill out your details below so we can get in touch!