As the year draws to a close and the number of cattle transacting through the systems holds firm, the AuctionsPlus Market Insights team (AMI) have taken the opportunity to review domestic cattle movements in 2020. Contrasting seasonal conditions between states, coupled with the impacts of COVID-19 and more recently the expectation of La Nina, has resulted in considerable changes to traditional stock movements through AuctionsPlus. As of 1st December 2020, AuctionsPlus has recorded 633,199 head of cattle transacted via weekly commercial sales - up 95% on that of 2019. Of the cattle transacted in 2020, 36%, or 229,424 head, were purchased by interstate buyers.
With widespread rain relieving much of NSW from drought since the first quarter of the year, resurgent restocker demand has been the driving force behind this year's interstate buying and record prices. NSW commercial cattle purchases via AuctionsPlus totaled 342,807 head so far in 2020, up 144% on 2019. Of the total number of head purchased, 142,757 head were from interstate, with 96,296 head, or 28% coming from Queensland. Figure 1 below demonstrates the surge in NSW restocking demand, with an 737% increase in interstate purchases compared to 2019.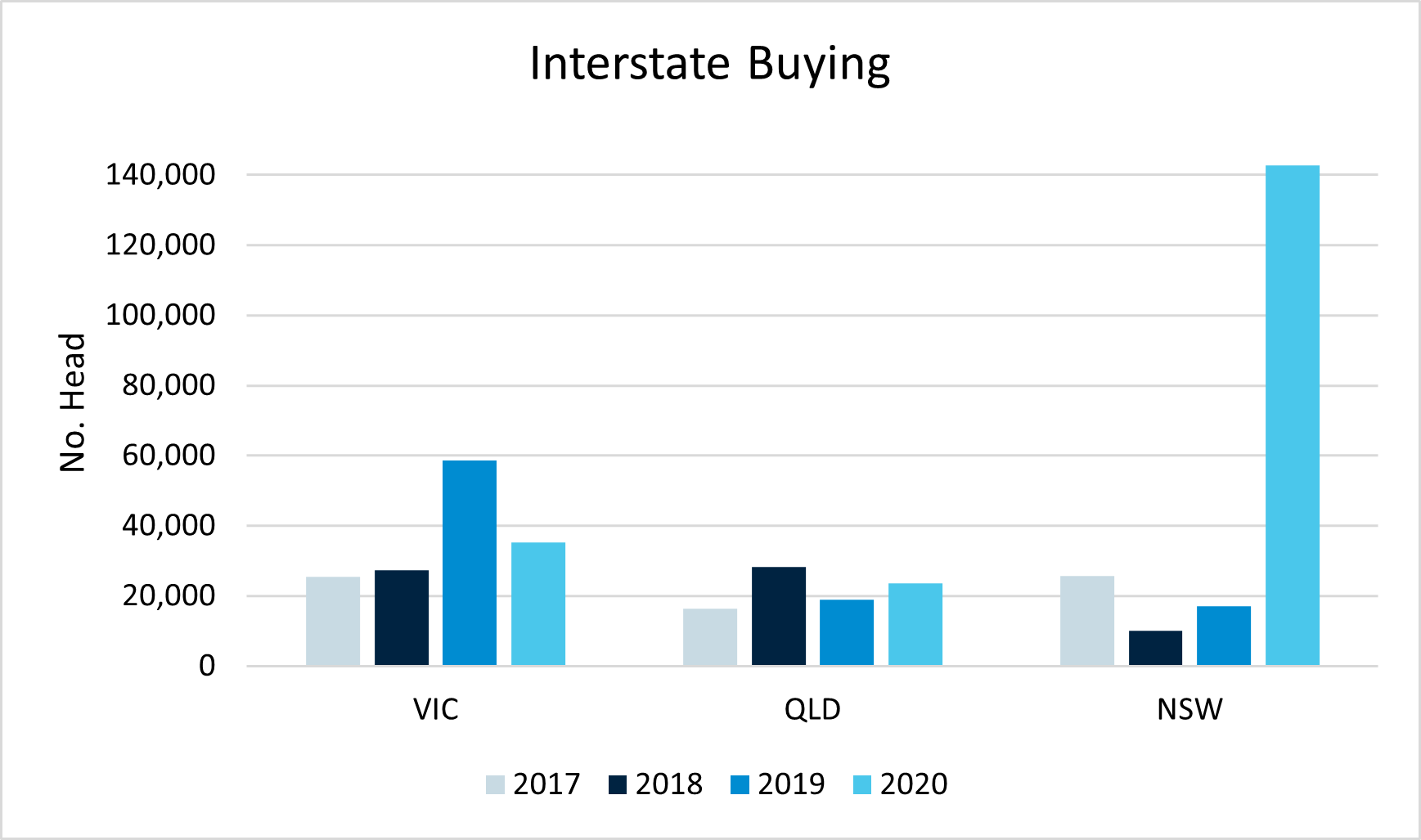 Figure 1: Interstate cattle buying on AuctionsPlus from 2017 through to 2020 for VIC, QLD & NSW.
The NW Slopes & Plains and the Central West of NSW have been the largest buying regions within the state, with 85,772 head and 80,897 head purchased, respectively. Weaner steers were the Central Wests largest purchasing category (17,401 head), with yearling and grown heifers (23,957 head) capturing the most demand in the NW Slopes & Planes.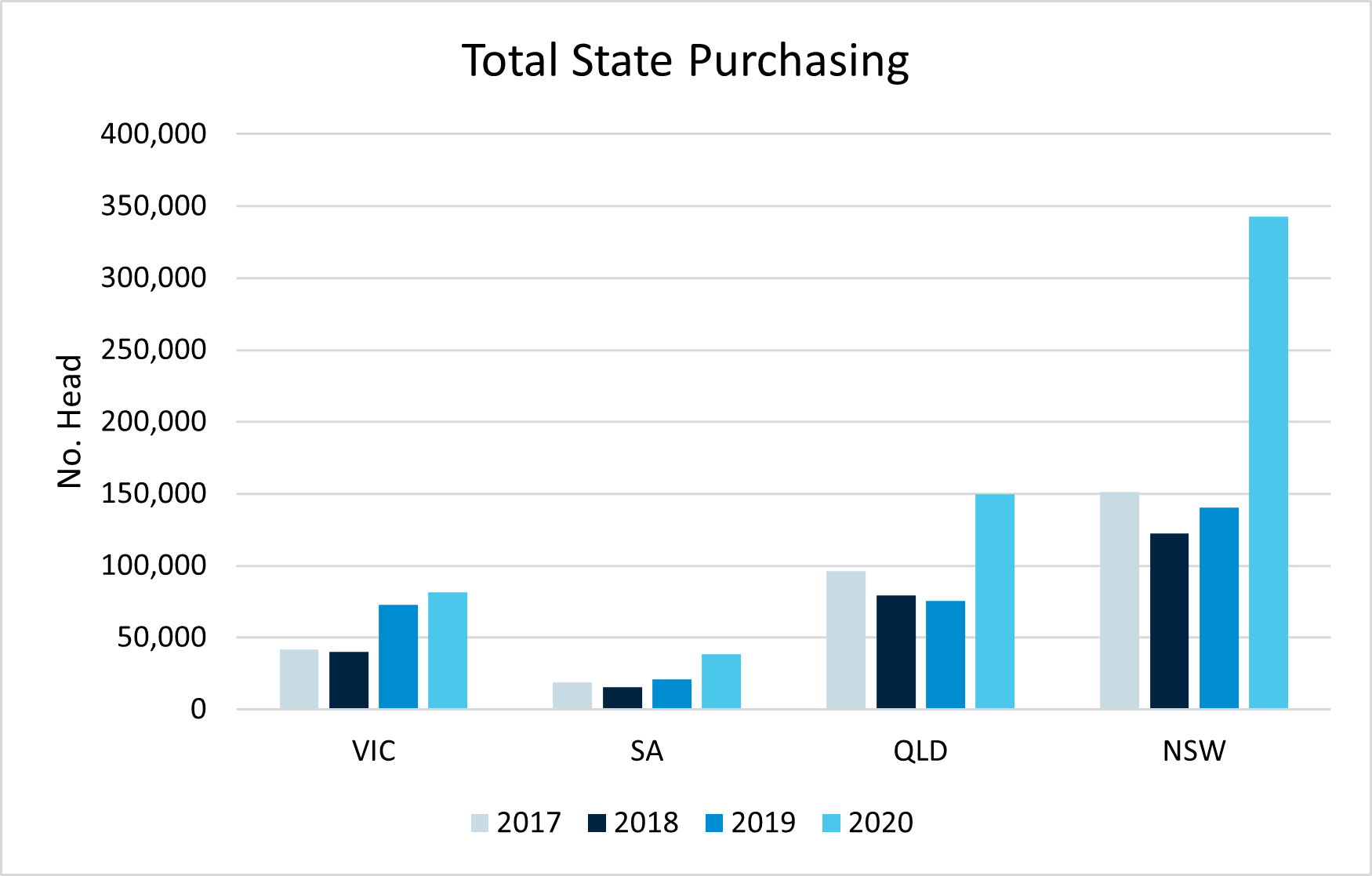 Figure 2: Purchasing trends by state from 2017 through to 2020
With much of central and northern Queensland still officially drought declared, the record southern restocking prices have proved irresistible for many producers. Queensland cattle listings via AuctionsPlus have totaled 284,026 head so far in 2020, an increase of 170% compared to 2019 (Figure 3). Much of this increase is stemming from northern, western and central producers looking to gain exposure to southern markets, which were experiencing a better season and capitalize on strong prices.
In 2020, southern Queensland was the largest buying region on AuctionsPlus, with 107,728 head purchased. Yearling and grown steers accounted for 35% of all cattle purchases, with strong competition coming from a range of re-stockers, feedlots and backgrounding operations. Of the cattle sold into southern Queensland this year, 46% came from northern, central and western Queensland.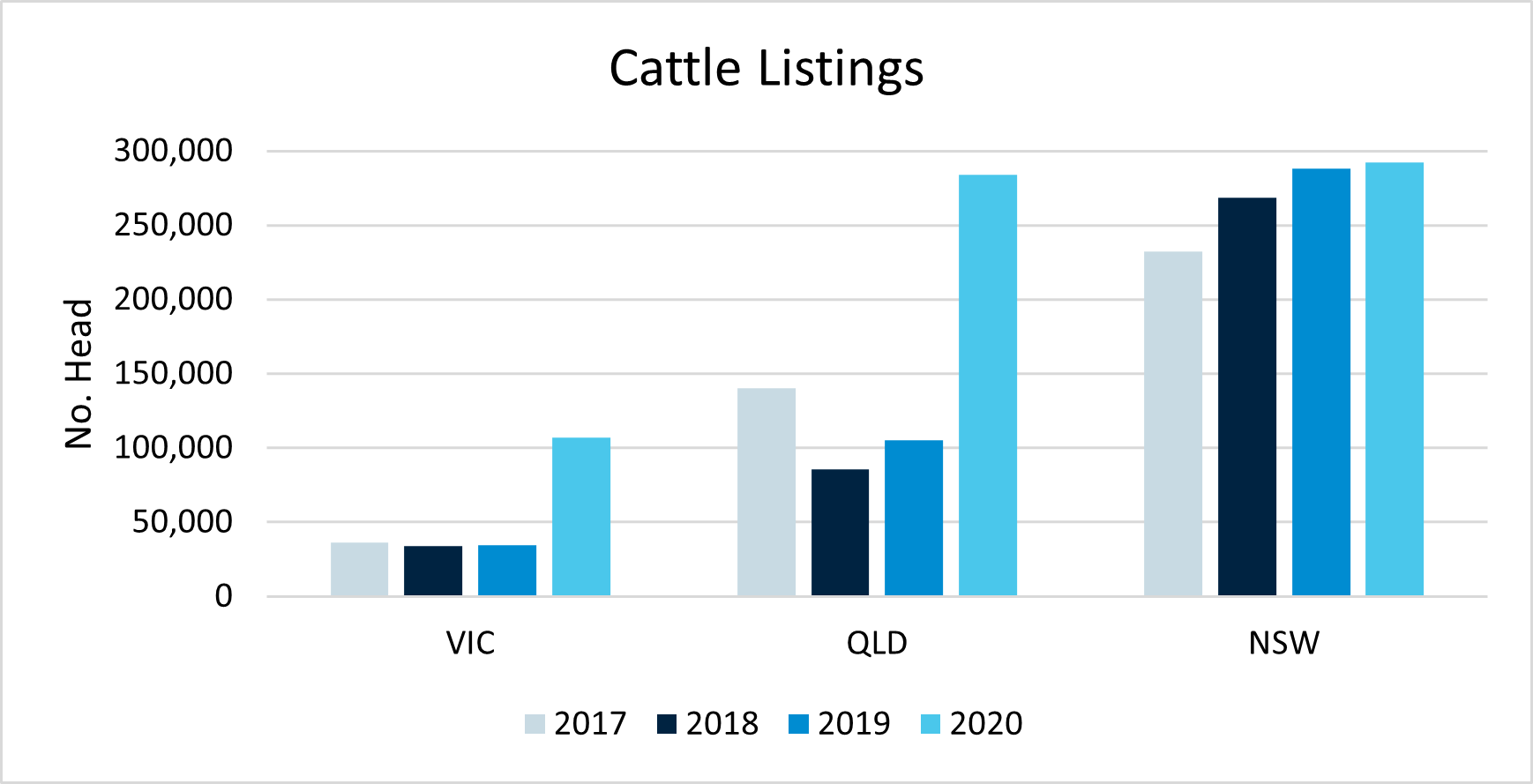 Figure 3: Cattle Listings on AuctionsPlus from 2017 through to 2020 for VIC, QLD & NSW.
Victorian commercial cattle purchases via AuctionsPlus were up 12% this year, to 81,689 head. Referring back to Figure 1, it can be seen that Victorian interstate purchasing decreased in 2020, with much of the states' restocking undertaken in 2019 following widespread favourable seasonal conditions and lower prices. Overall, 43% of Victorian cattle bought in 2020 were interstate purchases, with NSW cattle accounting for over half of this. Weaner steers were the largest purchased category throughout the year.
South Australia experienced similar increases in cattle purchasing in 2020, with 38,355 head bought, up 84% year-on-year (Figure 2). With 68% of all purchases coming from interstate, Queensland was the largest external source of cattle, with 11,849 head moving south. In contrast, Victoria and NSW were the largest buyers of South Australian cattle, with 9,449 head and 8,114 head crossing the border respectively in 2020.
Tasmania saw 17,843 head cattle listed on AuctionsPlus in 2020 (up 91% on 2019), with 19% of all cattle sold crossing to the mainland. Victoria was the largest buying state out of Tasmania, with 2,146 head. A notable purchasing highlight in 2020 included the 102 head out of southern Queensland, which made the 2,000km plus trip to Tasmania.
Of the 10,774 head of cattle sold on AuctionsPlus from Western Australia in 2020, 56% went to interstate buyers. Highlights included the 2,880 head from Fitzroy Crossing, Western Australia, making the trip across the country into Queensland and NSW. Yearling and grown steers were the largest purchased category in the state, accounting for 30% of all Western Australian purchases.