While livestock sales have been the traditional business focus for AuctionsPlus since inception, the recent growth in online machinery and clearing sale auctions has added another platform for digital ag market interaction. Prior to 2020, machinery and clearing sales had been growing steadily through AuctionsPlus.
However, as COVID-19 restrictions forced vendors and agents to find alternatives to physical attendance, AuctionsPlus online solutions became very popular throughout the year, assisted by existing familiarity for buyer and sellers through previously participating in livestock sales.
In 2020, 241 online machinery sales were held by AuctionsPlus – up from 34 in 2019. Given the large increase in 2020, and one-off factors, it is hard to predict what lies ahead for 2021. However, with the rapid rise in buyers and viewers operating on AuctionsPlus so far in 2021, the growth in 2020 is expected to be consolidated in 2021.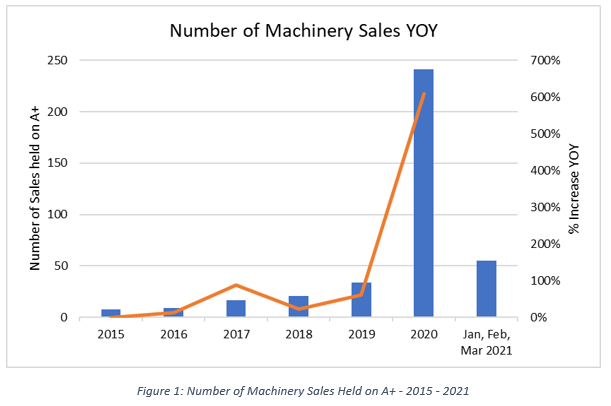 Comparing sales for the first two months of 2021, the growth in machinery auctions has been sustained. Catalogue views have increased by 38%, to average 10,851 views per auction. Interaction statistics from the sales for January and February also shows that an increased proportion of views are transferring to participation in the sale. Indeed, total monthly unique bidders in the first two months of 2021 have increased by over 2,000% compared to the same period in 2020 - suggesting that previous viewers of items are now utilizing the platform and placing bids.
Auction connections increased by 103% to average 980 registered users per auction. This number does not include viewers and guests which typically account for around 30-40% of total connections.

Value of Interfacing sales with AuctionsPlus
Live interfaced clearing sales have been very popular so far in 2021. A total of eight have been run so far in 2021, equal to the total from the entire 2020 year. As such, vendors for clearing sales are still seeing value in the live clearing sale model, with demand to have an online option for involvement through interfacing with AuctionsPlus.
Of the eight sales so far this year, 22% of the lots offered were purchased by online users, with 70% of all lots receiving at least one bid. The online purchases have come to $198,639 in gross sale value. By providing online connectivity at physical sales, so far in 2021, on average an additional 261 bids are placed online and 10,500 unique catalogue views per auction.
What's been hot in 2021!
We have seen a wide variety of items offered online so far in 2021, with a total of 55 sales running online.
66 tractors sold for an average price of $38,000, topping at $295,000 for a 2014 Versatile 520 Tractor.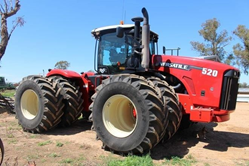 26 utes sold for an average of $12,000, topping at $61,000 for a 2010 GXL Landcruiser Ute.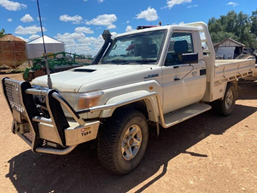 32 trucks sold for an average of $27,000, topping at $222,000 for a 2013 Kenworth T403 Tipping Tray Truck.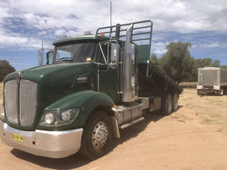 For any further information about machinery and clearing sales, or to enquire about AuctionsPlus facilitating your next sale, please get in contact with "Machinery" Matt Cotton – 0466 309 123.
To download this report in pdf - click here.
---