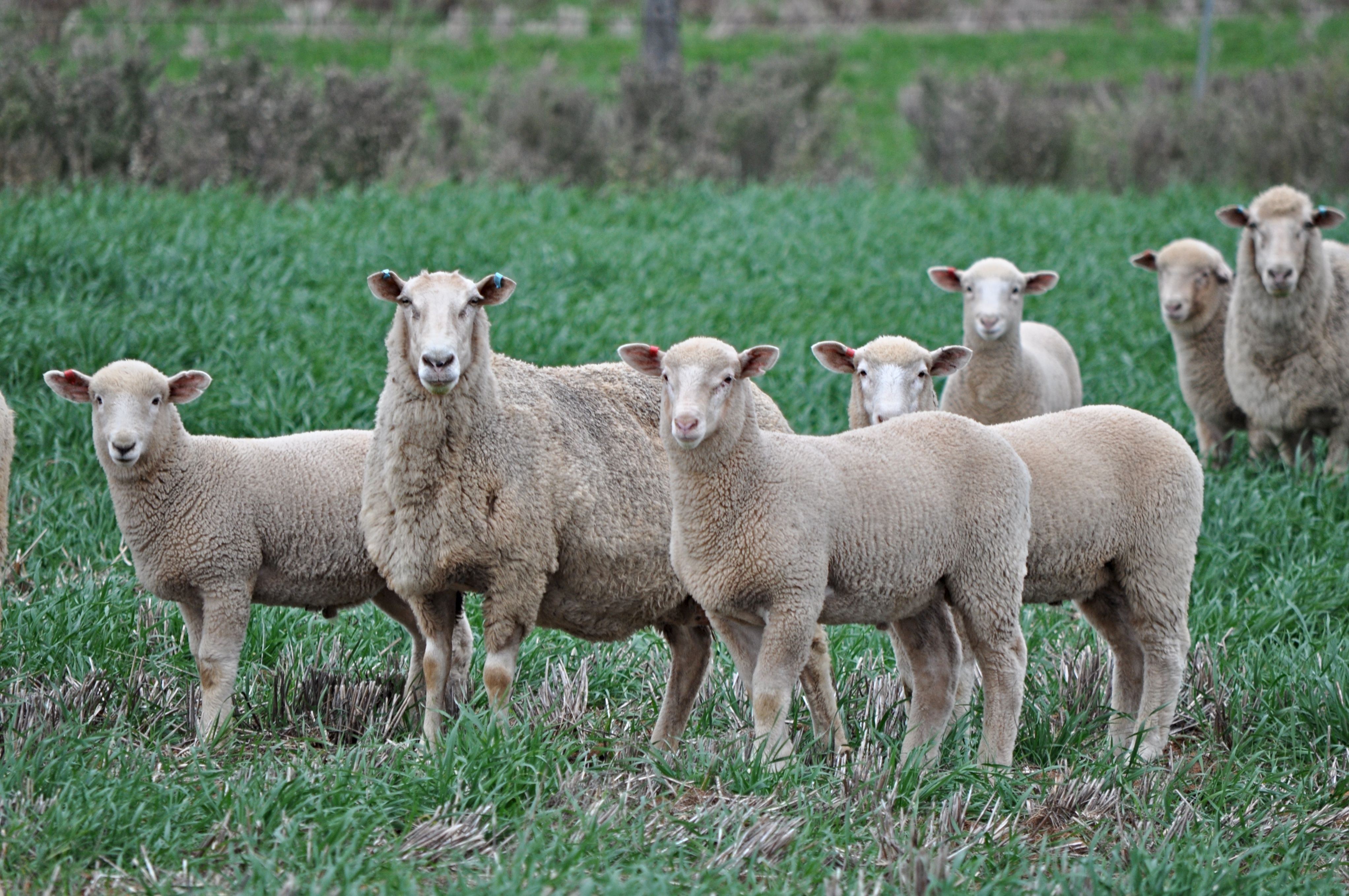 As sheep meat producers seek to improve the efficiency and productivity of their operations, one breed is emerging as a key to success.
Boasting rapid growth, consistency and premium prices, Poll Dorsets have become a preferred prime lamb sire.
For Willurah manager James Maslen, Poll Dorsets have been an important part of the enterprise since he took over management 15 years ago.
Operating across the 43,300-hectare property in the Conargo district, 13,000 Merino and Dohne ewes are joined each year, with 50% run in a self-replacing flock.
Merino ewes classed out of the self-replacing flock are joined to Dohnes, with the ewe progeny then joined to Poll Dorset rams.
Mr Maslen said the Poll Dorsets play an important role in ensuring sustainable farming practices and increasing cash flow.
Over a ten year period, Mr Maslen said, the Poll Dorset had outperformed for him in terms of the amount of kilos produced.
"They might not give you the best lamb in the absolute best year, but it'll give you the better lamb in every other year," he said.
The adaptability of the breed, as well as the consistent meat quality and yield, offers a considerable opportunity for the operation.
"Because of the fast growth and early turnoff, in a normal year we'll get 50 to 60% suckers and the biggest thing with that is it's just a fast turnaround," Mr Maslen said.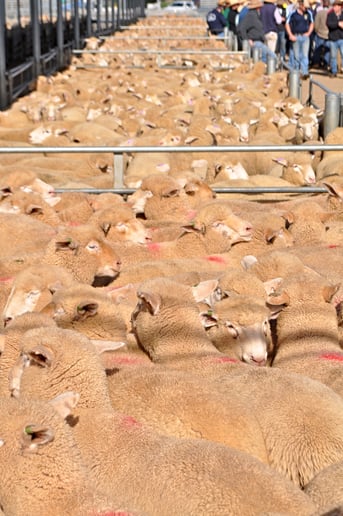 "Getting 50% of your progeny gone within five months takes the pressure off the country and if you've got a good season, it gives you the opportunity to go into the market and trade up into other sheep."
In turning off the lambs, 20% are sold through the saleyards, 65% go direct to the abattoir, and the remaining 15% are kept and lot fed until they meet abattoir specs.
"I retain all my little fellas that are 35 to 38 kilograms live, and then we generally don't target that big heavy export; we're still looking at the domestic trade," Mr Maslen said.
"We might only get them from 35kg to 50 or 55kg, which would be that 22 to 24kg (carcase weight).
"Generally, when we're doing the feedlot side of it, the weight is there already, it's just a matter of putting a bit of cover on them to get the butcher interested."
Mr Maslen said from the time they go into the feedlot, the Poll Dorset are "not getting any bigger, they just fill out and that's through muscle development."
Consistent product equals consistent demand
This finishing ability has also been proven at Merrill - one element of a family farming business in the Crookwell region of NSW.
Older Merino ewes from the enterprise are relocated to the property each year, with the 8500-head flock joined to Poll Dorset sires.
Merrill manager Mal Hungerford said value-adding older Merino ewes, instead of just buying in lambs and finishing them, has worked well for the operation.
"We lamb twice a year - some will lamb in May and then the rest in September – so it gives us a bit of a spread on our income," Mr Hungerford said.
Originally, there was a range of rams being used, many of which were unsuitable for the frame size of the Merino ewes.
Instead, Mr Hungerford turned the buying focus to Poll Dorset rams with low birth weight and high post-weaning weight breeding values.
"You can't be around 8500 of them when they're lambing, so the low-birth-weight rams work really well for us," Mr Hungerford said.
"The low-birth-weight lambs are going well; they get to about lamb marking time and then they just take off.
"They don't stop growing after that, and the early lambs in a good year get to 30kg plus at weaning at three months of age."
The best store lambs are usually sold at 30 to 35kg, with the remaining few thousand retained and finished if the season permits.
This finishing ability, Mr Hungerford believes, is what drives the demand for the Poll Dorset-cross lambs.
"Even when things get tough and you need somewhere for them to go, there's always buyers looking for Poll Dorset lambs because they know they'll be able to finish them, and Coles and Woolworths love them," he said.
"They have such a good name, and you can always sell them."
This article is sponsored content in partnership with the Australian Poll Dorset Association.