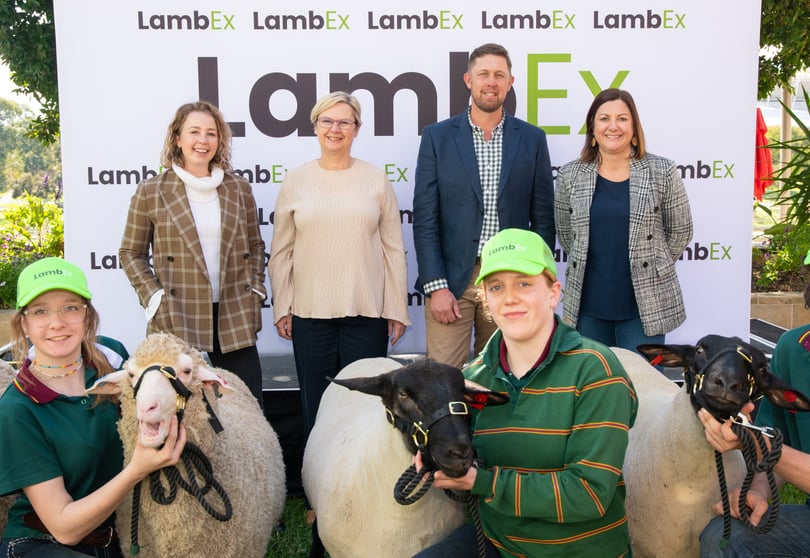 Australia's largest sheep and lamb exhibition, LambEx, is set to return, with AuctionsPlus signing on as premium digital media partner.
At the launch announcement on Friday, Minister for Regional Development Kristy McBain said the government was proud to support LambEx, committing $1 million to the staging of the event as part of its $12 million Supporting Regional Trade Events program.

"Our government are big backers of the sheepmeat industry. We're investing $46 million, in partnership with states, territories and industry, to ensure a better traceability system that is implemented across the country by 2025 and we're also working hard to get better outcomes for sheepmeat in existing trade markets, as well as exploring new market access," Minister McBain said.

LambEx is a massive event, both for the industry and the local economy, attracting more than 1200 attendees from Australia and the world.
LambEx chair Jason Schulz said the event was about arming producers with the tips and tools to embrace the next opportunities that will arise over the next decade.
"LambEx is here to inspire," Mr Schulz said.
"Inspire our industry to continue to make changes to maintain profitability and long-term sustainability.
"(It will) inspire the next generation of students and leaders to choose agriculture as a career path, in an industry that is going to present great opportunities going forward, many in the science and tech space."
To be held at Adelaide Convention Centre from August 7 to 9, 2024, the program will include topics that will benefit the entire supply chain, demonstrate best practice and provide tools to ensure the industry continues to supply the world with quality meat and fibre, in a sustainable manner.
Mr Schulz said despite the recent downturn, lamb still has a bright future.
"The world still wants our lamb. We produce a great product and producers should think of this as a good time to improve that flock for when the next price spike comes."
Sheep Producers Australia chief executive officer Bonnie Skinner said it was an exciting time to be working towards an event like LambEx.
"Australia's sheepmeat and wool producers are regarded as among the best in the world and next year's LambEx will provide the perfect stage to showcase homegrown products from across the country to an audience of domestic and international visitors," Ms Skinner said.
"Like so many other businesses and events, we couldn't forge ahead with LambEx during the pandemic – so we can't wait to see our producers, stakeholders, industry and government friends at this brilliant event."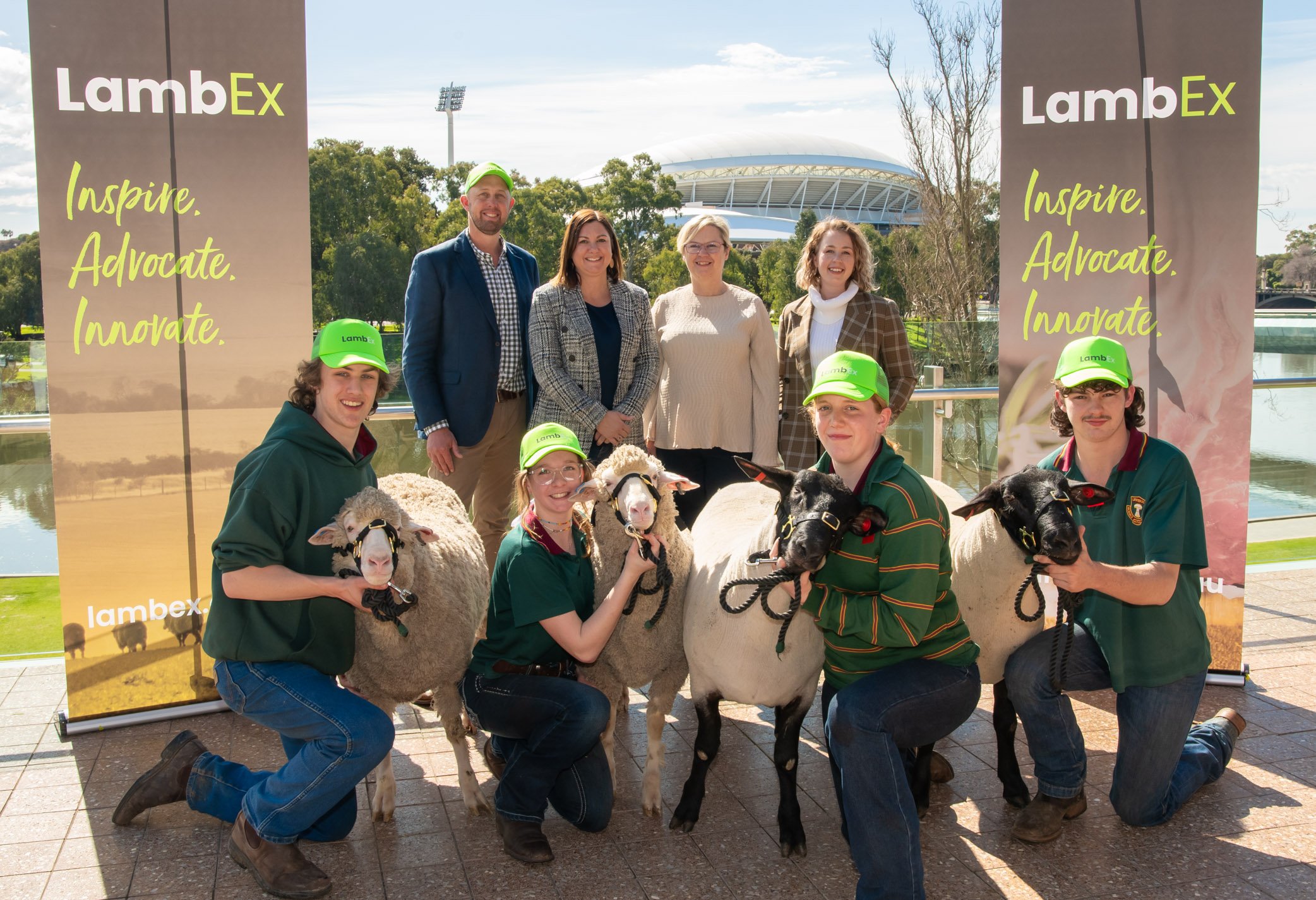 LambEx chair Jason Schulz, Minister for Regional Development Kristy McBain, SA Minister for Primary Industries Clare Scriven and Sheep Producers Australia CEO Bonnie Skinner with students from Urbrae Agricultural High School. Photo: Dan Trimboli

Mr Schulz said the industry needs to get the word out about the innovative work it is doing.
"I acknowledge we as farmers and livestock producers, that we do a poor job of selling our story," he explained.
"We don't talk about how we raise our sheep, or how we ensure their welfare and health, that ultimately reflect in the quality lamb and wool products, that we market to the world.
"LambEx is the opportunity to have the conversation and share our story."
On the sidelines of the event, Minister McBain reaffirmed the government's commitment to phasing out live sheep exports and said the phase out will not take place during this term of parliament to provide time for farmers and industry participants to prepare for a move away from the live sheep export trade.
The government is waiting on a consultation report from an independent panel, delivered on September 30, that would review economic and agronomic data as well as assess the needs of impacted individuals, businesses and local communities. Identifying opportunities for future sheep industry growth are key considerations, the Minister's office said.
Exhibitor registrations will open in early 2024. For more information visit www.lambex.org.au