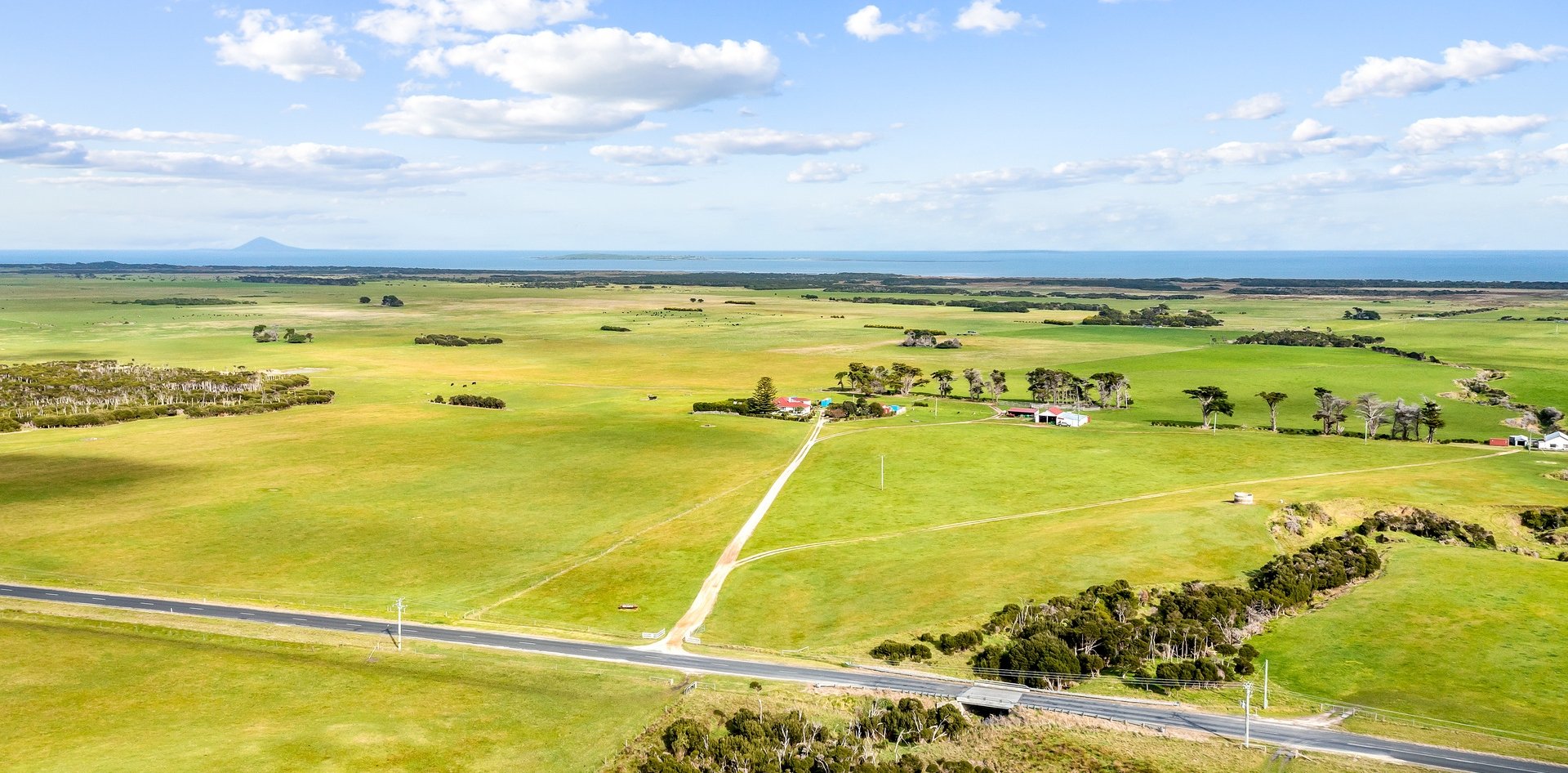 A rare opportunity to secure prime grazing country on pristine Flinders Island has presented itself, with the listing of Nalinga.
Owned by Gary and Joy Allott for the past six years, the 286 hectares located just outside the main township of Whitemark is the epitome of premier beef production complemented by a quiet lifestyle.
Meticulously improved over that time, the Allotts have prided themselves on regenerating the farmland in the most natural way possible and leaving the country in better condition than when they arrived.
"When we bought the property, it was pretty run down and there was a lot of boxthorn," Mr Allott said.
"We cleared all of that and have done extensive work renovating the pastures.
"We grow roughly 20ha of crops every year, then resow that country in the autumn with permanent pastures of cocksfoot, ryegrass, phalaris and clovers."
They also plant oats through the winter, which is cut for hay in November.
"Last year, we ended up cutting around 560 rolls of oaten hay and grass hay, which we fed back to the cattle in the winter period," Mr Allott said.
The application of liquid fish fertiliser twice a year, a rotational grazing program, establishment of native shelter belts, and the pasture renovation activities have significantly improved the soil nutrient profile and increased the overall carrying capacity on Nalinga, backed by an average annual rainfall of 650-700mm.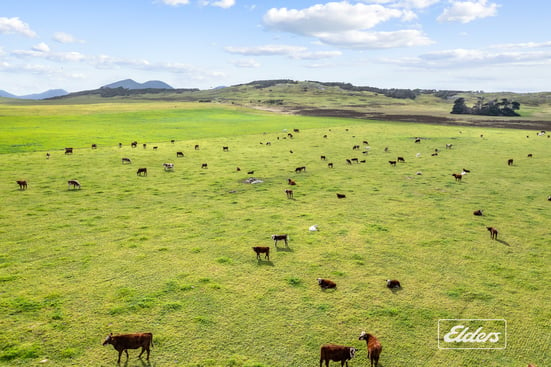 This year, the Allotts were able to comfortably carry 460 head through the winter period.
"We've been carrying up to 200-odd cows with calves, and then fattening cattle as well which we sell to Greenhams over the hooks," Mr Allott said.
"The seasons have been fairly good to us since we've been here, but I still think there's room for further pasture improvement which would lift the carrying capacity a bit more.
"Farming on Flinders Island is excellent; the climate is really good, and the grass growth is exceptional."
The farm has been newly fenced into 29 paddocks, connected by a central laneway system, and new water infrastructure has been installed throughout.
Stock water is pumped to three holding tanks from Nalinga Creek, which bisects the property, and then gravity fed through two-inch lines which run the full length of the farm to service 30 water troughs.
There is also a dam and a good quality bore to supplement, if needed.
The stockyards are in good working condition, capable of holding approximately 200 grown cattle, and are very well maintained.
The family-friendly, four-bedroom Nalinga homestead is well presented. Of solid brick construction and boasting original hardwood floors, the home has also been given a facelift inside and out.
There is also a three-bedroom, soldier-settler era cottage, with both residences surrounded by established gardens.
Other features include:
Five 'as new' poly water tanks, with storage of approximately 80,000 litres, interconnected between both the main homestead and the cottage

A sizeable machinery shed

Parking garages

Established vegetable garden and hothouse

Sizeable orchard with 40-plus fruit tree varieties

Solar panels on the house roof feeding back to the grid

School bus stop at the end of the driveway

Close to many fine swimming beaches, fishing spots, mountain bike and hiking trails

Stunning views of Mount Strzelecki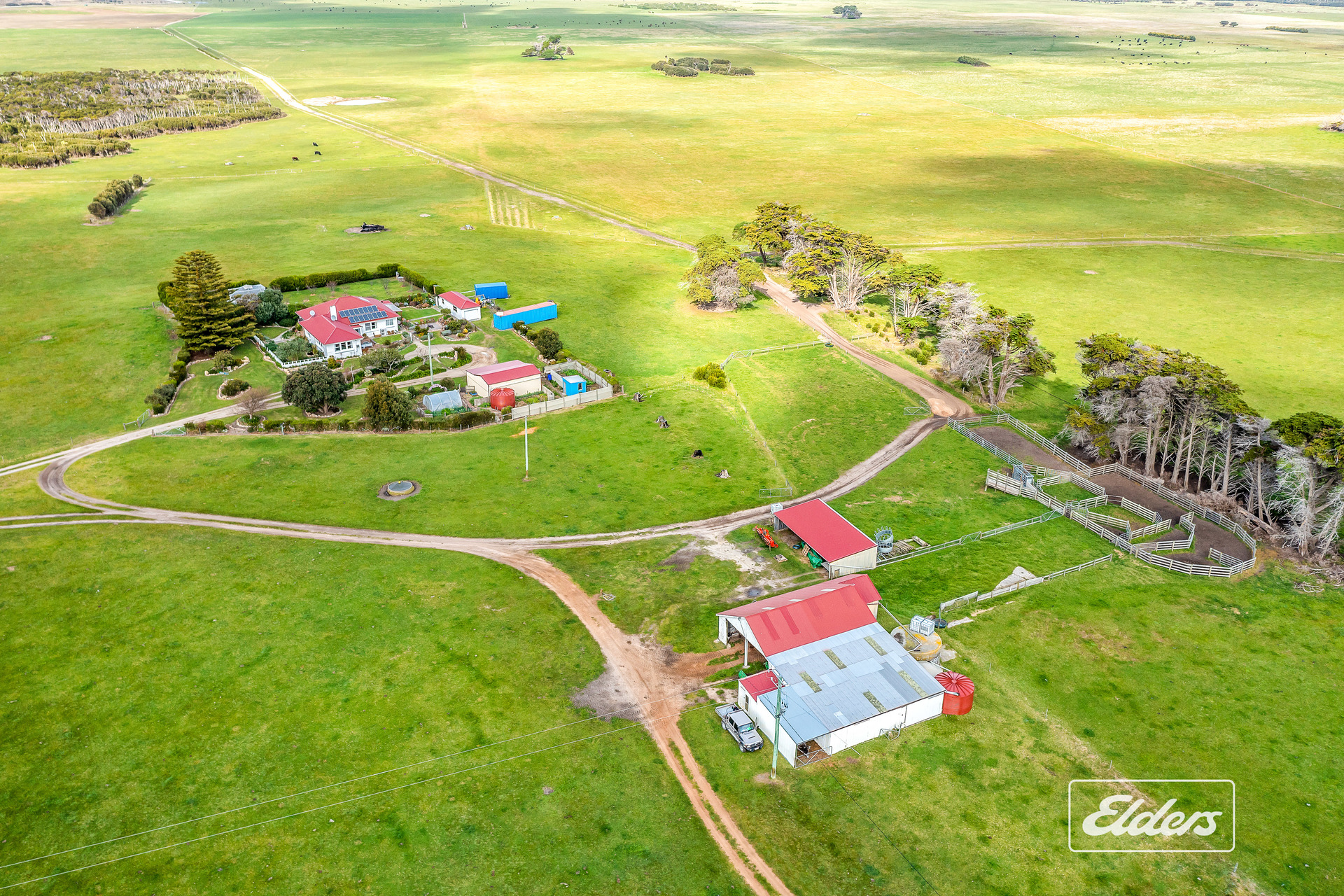 Selling agent Michelle Hirchfield said Flinders Island was highly regarded among beef producers, and Nalinga should be high on the priority list to inspect.
"Farmland is tightly held on Flinders Island and rarely makes it onto the open market," Ms Hirchfield said.
"This property presents an opportunity for both locals and or mainland farm buyers to enter the region, and could easily lend itself to numerous agricultural or horticultural pursuits.
"Gary, Joy and their young family have done an amazing job improving this property overall and as Flinders Island beef farmers ourselves, I have to admit that we have done the 'slow drive-by thing' often, impressed by what we've seen occurring and admiring the transformation.
"It's very neat and tidy and a testament to their work ethic. They obviously love what they do and have backed their own judgement and decision making in regards to farming methods 100%. It has definitely paid off."
Nalinga is being marketed by Elders and will be offered for sale by auction on October 7 at 10:30am (AEDT) via the AuctionsPlus platform, if not sold prior.
This is sponsored content produced in partnership with Elders Towns Shearing.

---