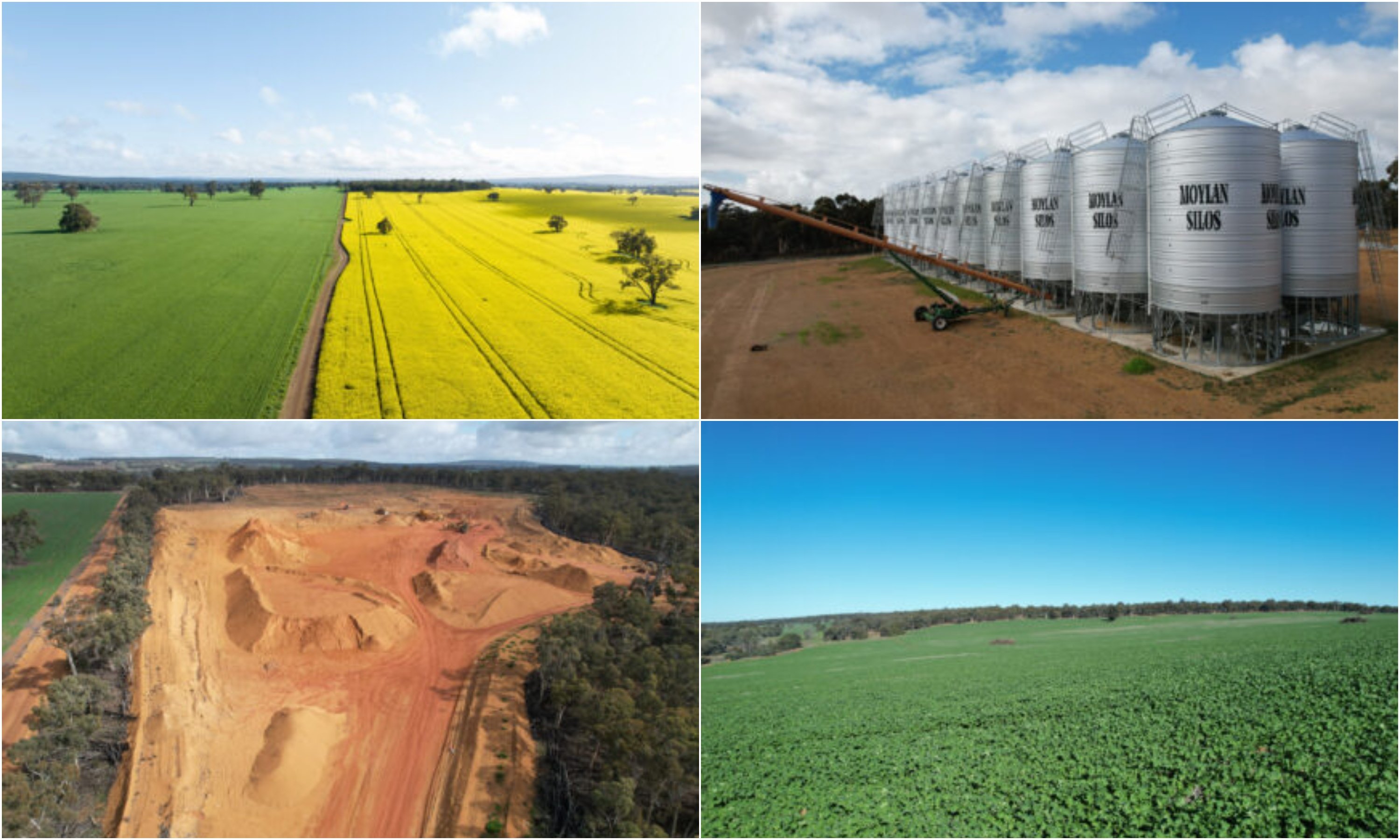 A large-scale dryland cropping portfolio located in the tightly-held Avon region of Western Australia has hit the market, with expectations it will generate offers of more than $35 million.
Currently utilised for the production of high yielding crops including canola, wheat, barley and oaten hay, Silverback Farms at Toodyay is 1654 hectares in total, comprised of four holdings known as Maslens (765ha), Slaters (529ha), Williams (257ha) and Valley (103ha).
Paddocks have been strategically developed to maximise cropping efficiencies, with extensive land class development and capital improvement in recent years including soil amelioration, lime application, reefinating and targeted land use management.
Benefited by high quality soil types, an excellent climate and reliable average annual rainfall (610 millimetres), the portfolio is located in the Avon River catchment region featuring several creek systems, providing secure water.
This is further supported by on-farm water storage, three scheme water connection points and multiple water tanks throughout.
Structural improvements include machinery shedding, new grain storage silos (1800 tonnes combined capacity), new hay shedding (7500 large square bales), fertiliser/grain storage shed (2000 tonnes), two shearing sheds and a main residence.
A licensed gravel pit with significant annual royalties currently extracts 2000 tonnes per week (transferable upon sale).
An outlier in term of scale and performance in the region, the portfolio provides an option to purchase as a going concern (land, improvements, livestock, plant and equipment, machinery, as well as seed, fertiliser and chemical on hand).
Listed with LAWD, the portfolio is for sale by expression of interest, closing at 12pm (AWST) on August 24.
Highly productive aggregation at Boomi hits the market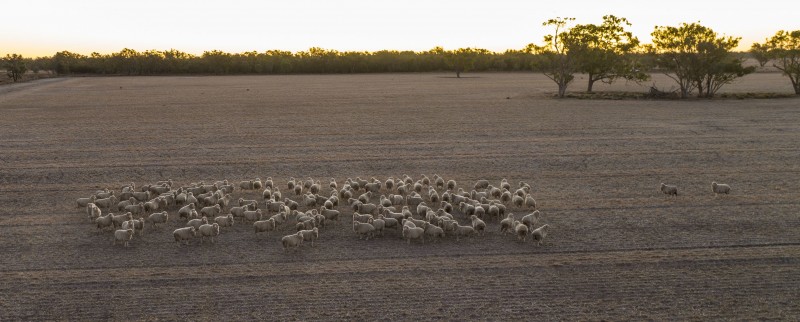 After three generations of ownership, the Hickson family is selling Eural Aggregation at Boomi in north-west NSW.
Spanning a combined total area of 5926ha, the aggregation is comprised of Eural (1600ha), Broxburn (677ha), Naroola (1343ha), Glenmore (1242ha) and Boonal West (1064ha).
Run as a time control grazing operation for the past 20 years, the portfolio presents a great opportunity in the tightly-held Boomi district.
The topography comprises mainly level, self-mulching, grey/black soils, and timber types include coolibah, belah and myall.
There is approximately 2840ha of arable country across the properties, 1183ha prepared for the 2023 winter crop and the remaining 1657ha has been recently returned to cultivation.
The aggregation features excellent water, with access to the Boomi East and Eural capped and piped bore schemes, 36 tanks and 62 troughs, water tanks, three dams and Whalan Creek frontage.
Moree Real Estate agent Paul Kelly said they've already received solid interest on the property, with the expectation they'll receive offers on the aggregation as a whole and as individual holdings.
Marketed by Moree Real Estate and Prosser Hutton, Mungindi, the expression of interest process closes at 4pm on August 25.
Outstanding cattle breeding opportunity at Claravale, NT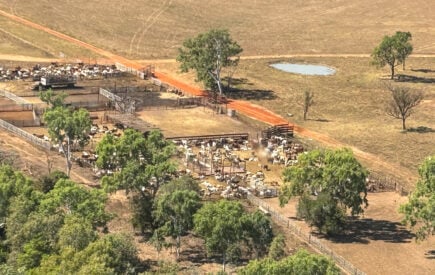 Dorisvale Station is an outstanding cattle breeding opportunity comprising 67,500 hectares in the well regarded Claravale region, approximately 350 kilometres south-west of Darwin.
Stewarded by the Harrower family for more than 40 years, Dorisvale Station offers a highly productive cattle breeding operation with significant opportunity for dryland cropping.
The property runs a well-bred 12,000 head cattle herd (predominantly high-quality Brahman cattle), including circa 6000 breeders.
Extensive capital expenditure has included the expansion of water points, transition to solar bores, improved fencing and laneway systems (enhancing mustering efficiencies), as well as upgrades to the main cattle yards.
Approximately 320 hectares has been sown to Jarra, which is baled for hay and utilised for feeding cattle in holding yards.
The station is backed by an abundance of natural surface water, including Bradshaw Creek, the Daly River, numerous springs and creeks throughout, as well as overlying the Oolloo, Tindal and Jinduckin aquifers.
With a reputation for attracting the first and last big rains of the wet season, Dorisvale is benefited by rich soils including a combination of Kandosol and black soil flats and high annual rainfall (average annual rainfall of 1100mm).
Marketed by LAWD, Dorisvale Station is for sale by expression of interest, closing at 12pm (ACST) on August 9.
Market movements
Reedy, a 1084ha livestock property located at Egg Lagoon on King Island, in the middle of the Bass Strait, has been sold in a recently-settled deal worth about $22.66 million [Paywall].
The family investment arm of billionaire businessman Peter Gunn, PGA Group, has sold the property, reportedly to the Crouch family, a wealthy NSW family with a 30,000 head Angus cattle herd.
Meanwhile, one of central Queensland's most celebrated cattle properties has gone under the hammer, selling for the first time since 1956.
Granite Vale, at St Lawrence between Rockhampton and Mackay, sold post-auction for $14.4 million [Paywall] on July 19.
Also in central Queensland, negotiations are continuing on the 1835ha cattle and cropping property Cambridge Downs, which was passed in at auction for $9.45 million [Paywall].