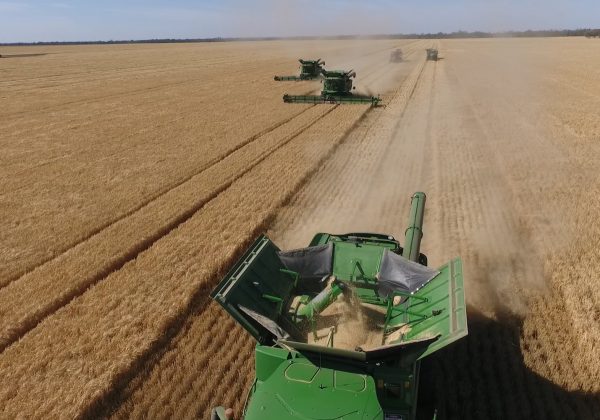 The massive Lawson Grains portfolio, with 90,000 hectares across NSW and WA, may see some of its cropping land converted to livestock production as owner New Forests looks to drive asset appreciation via natural capital improvements.

New Forests acquired the Lawson portfolio from Macquarie in September 2021 in a deal worth $600 million, supported by the global investment arm of Alberta, Canada's government pension funds, AIMCo. AIMCo made the investment as part of its Renewable Resources portfolio.

Speaking at a NSW Farm Writers event, Bruce King, head of New Forests' agricultural portfolio, said the company's background in generating carbon credits via its forestry portfolio, and its conversion of some forestry assets to farmland, had convinced the company and its investors of the value of creating "optionality" around land use.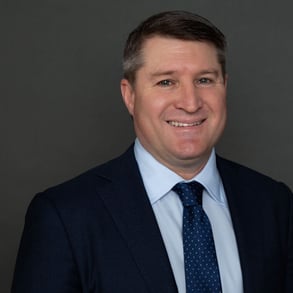 "Deforestation, agricultural production and processes that degrades the land and nature are currently contributing about a quarter of global greenhouse gas emissions," Mr King said.
"We see a role for agriculture, (which is) really about landscape management.

"Through a long-standing conversation (with investors), that value of managing the landscape, all the way from the forest through to the soil has really been at the heart of the Lawson Grain acquisition."
Mr King said capital appreciation would generate a better long-term return for investors but it had to be done sustainably, which meant looking at opportunities to convert part of the Lawson's holding to alternative uses.

"Is that through enabling some of the less-productive country to be reverted back to the inclusion of livestock (or) for some of that country to be reforested and planted?" Mr King posed.

"Are we able to fence off riparian zones and bring different management practices to manage it more effectively, and make sure that we're generating a better long term return for investors?"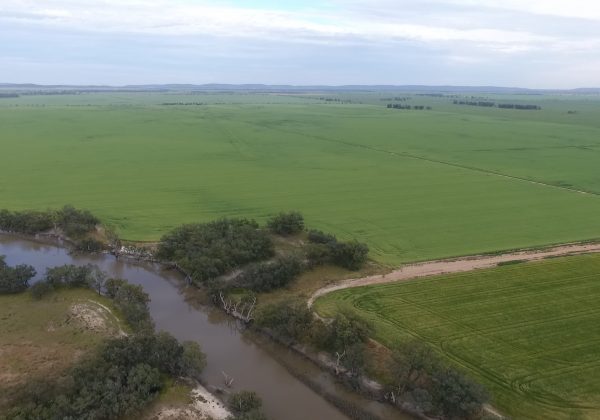 Lawson's Uah aggregation near Forbes. Photo: Lawsons Grains
According to its 2022 sustainability report, New Forests generated almost 3 million carbon offsets across its 1.2 million hectares globally, representing $10.7 billion under management.

While Mr King didn't explicitly raise the prospect of generating carbon credits via grazing practices, he praised the recent issuance of 151,312 Australian Carbon Credit Units across two Queensland beef properties, coordinated by Dr Terry McCosker's Carbon Link.

"It's really pleasing to see those types of action taken because it leads us to the point where we can take that bold step. And we can generate meaningful change in the environment," Mr King said.

"We'd like to see a better recognition for the natural capital cost that goes into the production of food across the country."
Natural Capital a growing investment driver
The potential for farmland to start generating excess returns with improvements to natural capital, or carbon sequestration, is likely to be a growing trend based on recent international investment in Australian rural assets.

In May, Kilter Rural attracted funding from private banks and high net wealth investors to fund the acquisition of 7000 hectares of cropping land in the Southern Riverina region of NSW.
It intends to re-forest 30% of the land, generating "high-integrity carbon credit units", alongside cropping returns.

With plans to raise $500 million, Kilter Rural hopes to expand to 21,000 hectares over the next two years, according to its website.

In June, the Clean Energy Finance Corporation, alongside another Canadian pension fund, this time from Quebec, tipped $200 million into Melbourne-based Gunn Agri Partners to fund a 'sustainable agricultural platform'.
Part of that money went toward acquiring a 1200-hectare mixed cropping/grazing property near Delungra in northern NSW, as a seed asset.
The Glen, Delungra. Photo: Nurtien Harcourts
The $1.6 billion takeover bid this week for Costa Group by Chicago-based private equity firm Paine Schwartz Partners can potentially be added to that mix.
According to its website, Paine Schwartz is a "sustainable food chain investor" where "value creation and sustainability often go hand in hand".
Local regulatory system needing change
Recognising that international interest, Mr King said a big challenge for managers is getting certification and accreditation for natural capital improvements to satisfy global ESG reporting requirements.
He said the company was looking to advocate for clearer regulations tailored for Australian farming activities.

"One of the really big challenges for Australian agriculture is importing certification standards from offshore. We're regularly compared to European and US production systems, which are very different," Mr King said.

"So being able to import and refine a certification standard needs local law requirements that understands the way that food and fibre is produced here locally, is really important."