AuctionsPlus has partnered with Meat and Livestock Australia to release two new indicators to help market participants stay informed.
Built by the MLA's National Livestock Reporting System (NLRS) team , the Online Young Cattle Indicator (OYCI) and the Online Lamb Indicator (OLI) draw heavily on the dataset created by AuctionsPlus as the dominant seller of livestock online.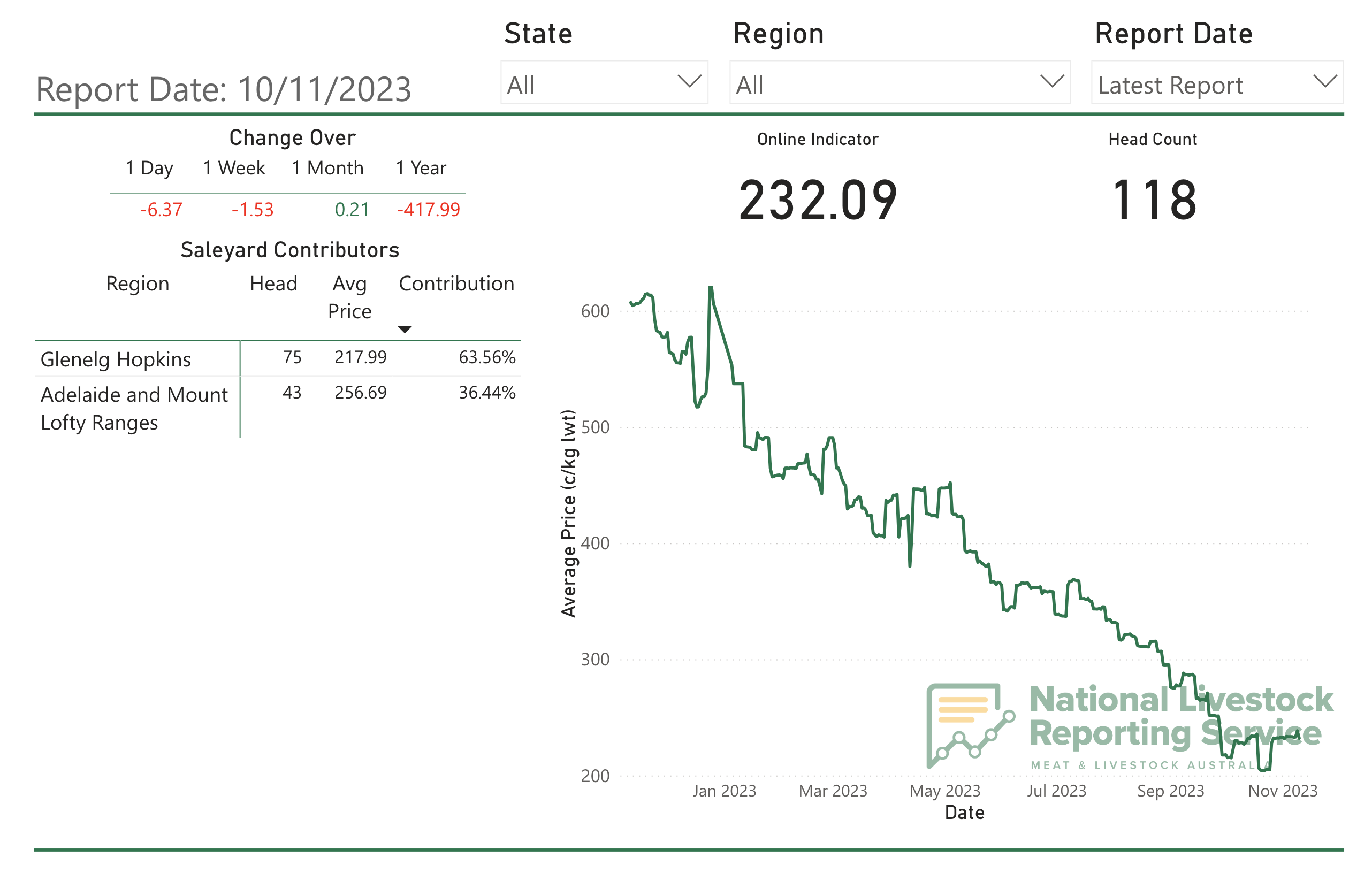 The new Online Young Cattle Indicator
The OYCI and OLI follow the same structure and model of current indicators published on the MLA website, providing a useable interface for producers and other stakeholders. They will capture cattle and lamb sales on online platforms that match predefined specifications.
The MLA built the indicator in response to the growing popularity of online selling, with MLA Market Information & NLRS Manager Stephen Bignell saying that it would open-up greater information on this important area of the market.
"Online marketplaces boomed during the national rebuild between 2020 – 2022. Even as the herd and flock rebuild matures, we've seen online marketplaces remain popular," he said.
"The online indicators provide producers with a greater breath of data then they've previously had. It increases the sales-channels that MLA reports on."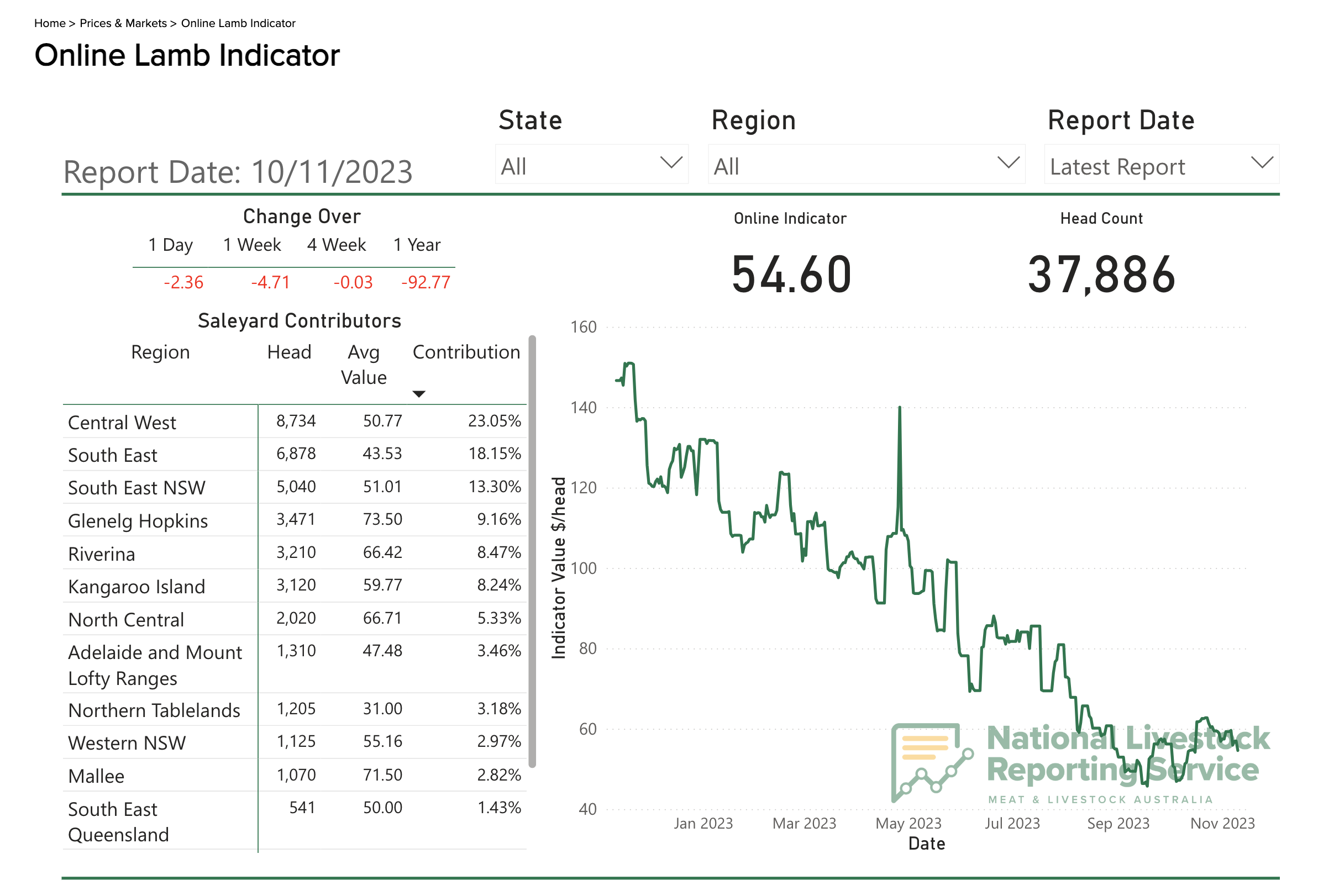 The new Online Lamb Indicator
Wynand Snyman, Chief Executive of AuctionsPlus said the new indicator would help demonstrate the power and transparency of the online market.
"AuctionsPlus is the largest online marketplace for buyers and sellers of livestock in Australia and we have developed a broad and valuable dataset of sale data across the markets we interface," he said. "We are proud to be the lead provider to the MLA for this important new indicator that will help buyers and sellers make better decisions."
In the accompanying notes to the release of the OYCI and OLI, MLA said the following;
The OLI pricing and supply information will be derived from online livestock selling platforms, with the expectation that the number of contributors or marketplaces which provide their price and supply data for lambs will grow as their businesses develop.

At present, due to the business maturity of most other online livestock selling platforms, the only business able and eligible to provide its pricing and supply information for lambs is AuctionsPlus.

All other online selling platforms have been contacted and offered to participate and provide their information and in time it is believed that these marketplaces will contribute to the OLI with their data in the future.