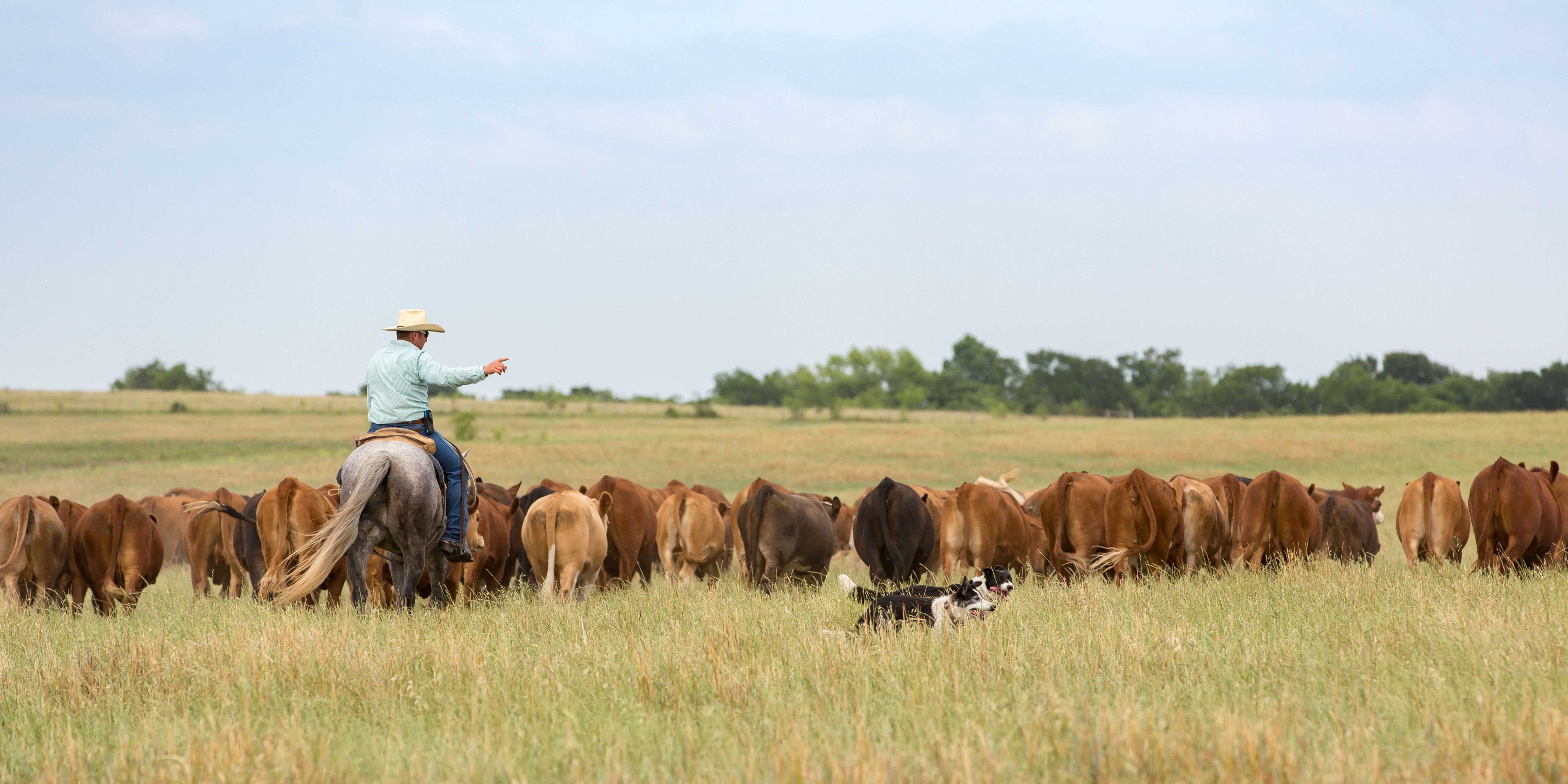 Producers can now have their say on how the Labor government's controversial new biosecurity protection levy should be applied.
Said to be "a mechanism for producers, as major beneficiaries of biosecurity controls, to contribute" to the government's long-term funding commitment, the model will see producer levy rates increased by 10% from July 1, 2024, with the intention of collecting around $50 million per year.
Department of Agriculture deputy secretary of biosecurity and compliance Dr Chris Locke said the funding mechanism was to be designed in keeping with the shared responsibility approach of this year's federal budget, ensuring both those who create risk and those who receive significant benefits make reasonable contributions.
"The amount producers are being asked to contribute is equivalent to 6% of Commonwealth biosecurity funding in 2024–25," Dr Locke said.
"By comparison, importers will contribute around 48% and the taxpayer will contribute around 44%.
"We want to make sure that biosecurity protection levy arrangements are practical, and that implementation and administration costs are as low as possible for all parties."
While producers and industry advocacy groups had called for a long-term, predictable and sustainable biosecurity funding model in the lead-up to the 2023-24 federal budget, reaction to the package that was announced was anything but positive.
The raid on farmers' hip pockets drew strong criticism, with concerns raised over the lack of detail around how the funding will be implemented and where in the system the funds will be directed.
Cattle Australia chair David Foote said the grass-fed beef industry was pleased to see the commitment to a higher level of investment in national biosecurity, however there were still boxes that needed ticking.
"It is critical that the government ensure the additional funding that is to be captured in consolidated revenue is fully reallocated for use in tangible, practical and effective measures to increase protection of Australia's beef and broader agricultural sectors," Mr Foote said.
Ahead of the program commencement, Cattle Australia is calling on the federal government for the development of:
1. A mechanism and timetable for ongoing industry consultation.
2. Processes to deliver transparency and accountability in the collection and expenditure of members' additional levy.
3. Demonstrated and reportable processes to confirm increased biosecurity outcomes from the new levy have been achieved.
"If the government sets up a robust framework that ensures these things, it will provide greater confidence to our producers and trade partners.
"Our producers and domestic operators are still paying the majority of the costs for biosecurity measures and Cattle Australia wishes to see the risk creators sharing this cost imposition through the immediate implementation of a container levy to fund biosecurity in line with the recommendations of the Craik Review."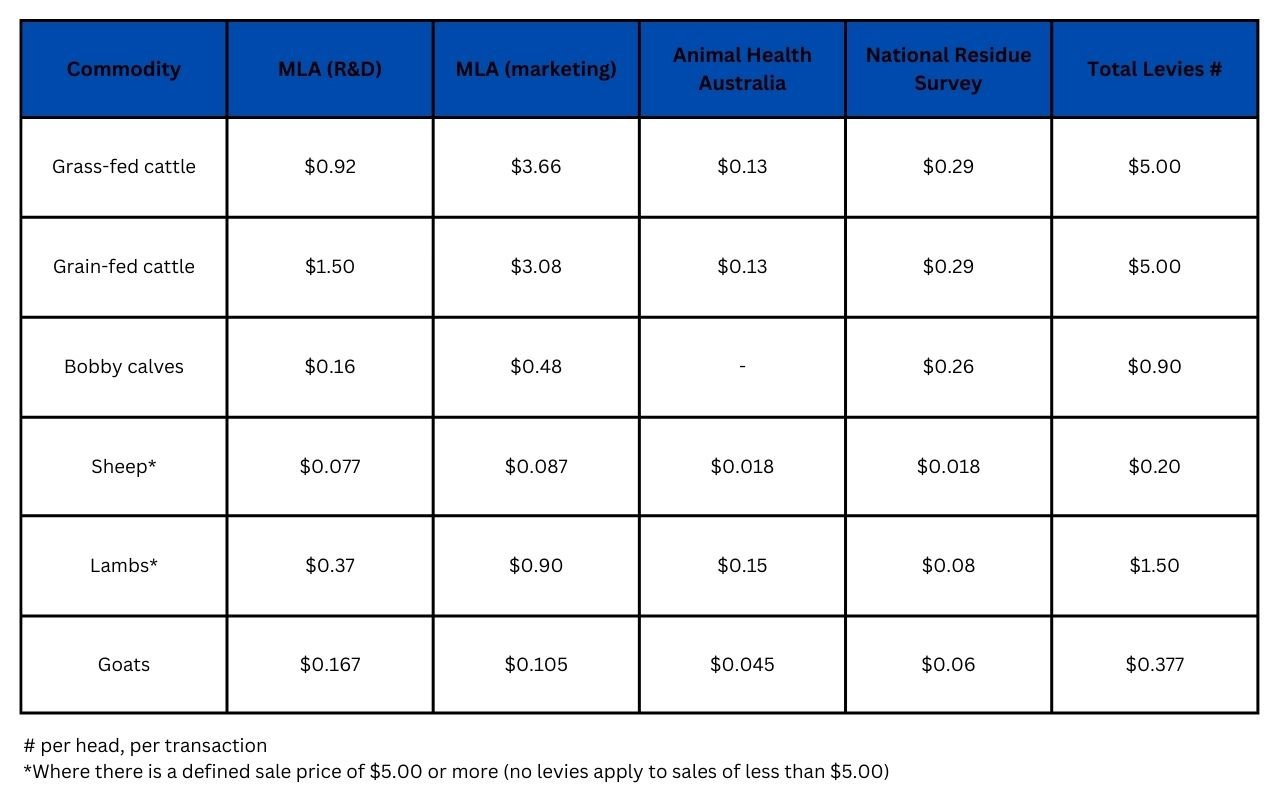 Above: The current split of livestock levies. Source: MLA
The container levy is also on Grain Producers Australia's wishlist.
In a recent op-ed, GPA chair Barry Large said risk-creators should be making a fairer contribution to biosecurity protections.
"We don't know if this new 10% levy to be imposed on growers will in fact deliver stronger safeguards to protect against the potentially devastating impacts of tiny hitchhiker pests," Mr Large said.
"We can't afford to pay another 10% levy unless we know what the actual value proposition is and if it'll actually strengthen protections against these devastating pests and other risks."
This need for greater transparency is also a key issue for the National Farmers' Federation, which supports extra funding for biosecurity, but says 'slogging farmers with another levy on top of what they already contribute was unfair'.
NFF chief executive officer Tony Mahar said the 10% levy increase would be yet another burden on farmers, on top of sky-high prices for fuel, transport and fertiliser that are driving up the cost of growing food.
"We support the government's focus on biosecurity that means positive outcomes for Australian agriculture, but we want transparency on how this new levy will be administered and spent," Mr Mahar said.
"The last thing we want to see is the funds bankroll administration or disappear into an intangible pool of money with no clear outcomes for Australian agriculture.
"We will push the government to introduce a charge on the importers who are bringing threats to our shores and should be paying their bit."
The consultation process is being undertaken by the Department of Agriculture and will close on October 6, 2023.