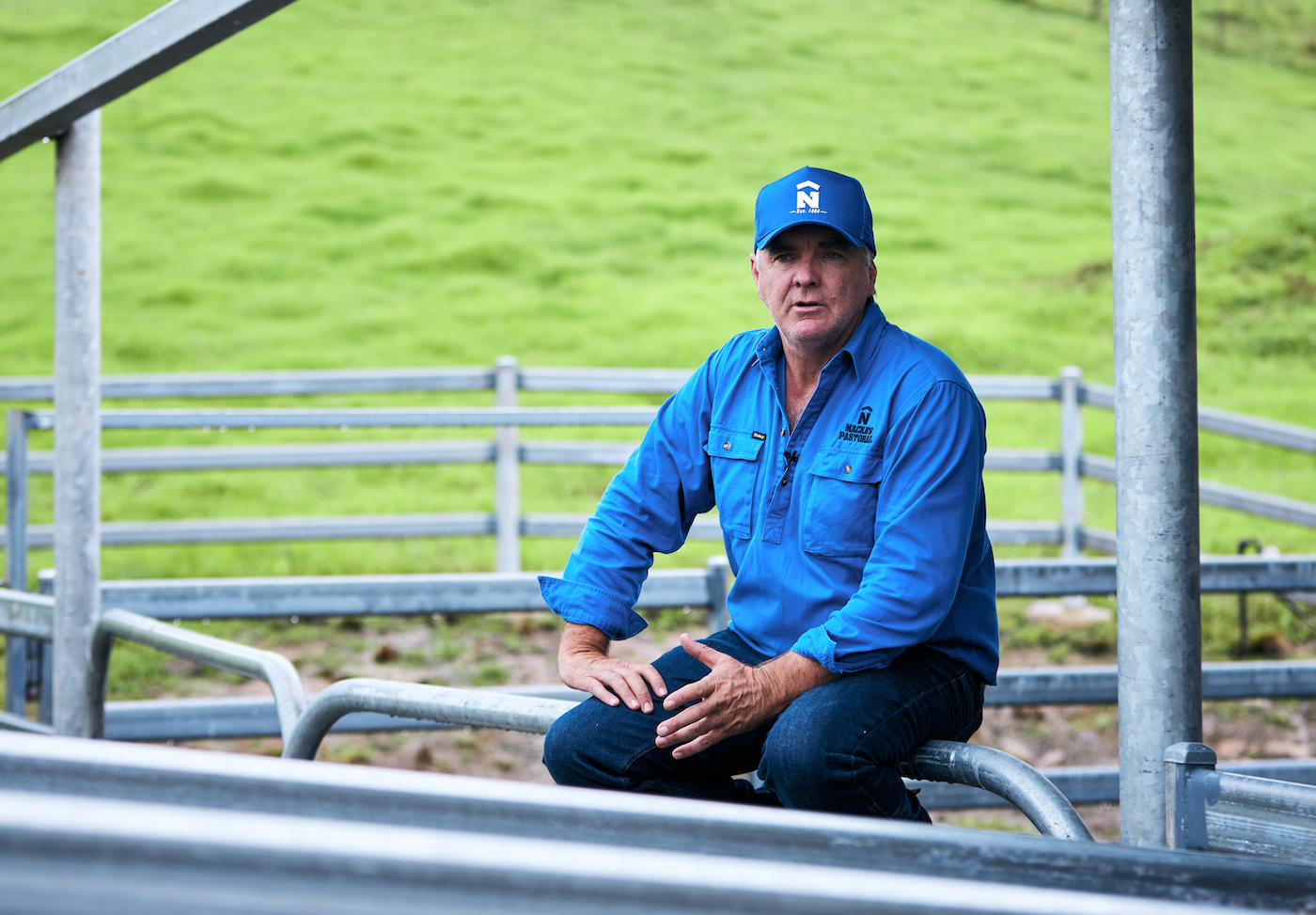 Robert Mackenzie surprised even himself by sending the all-breeds record into the stratosphere late last month.

When Texas Angus's Thunderstruck T383 sold for $360,000, it soared above the previous record, also set by Mackenzie, with Texas Iceman R725, bought in 2021 for $225,000.

"I didn't know it was going to go for so much," Mackenzie said. "It goes to show how much we value those genetics in our operation."

Mackenzie, whose Macka's boxed beef brand is aimed at the export market, has his sights fixed on the high-end customer who is highly engaged with sustainability and animal welfare.

Thunderstruck exhibited exactly those traits his consumer cares about.

Customers want consistency and quality and they want to know that the product that they're getting has cutting edge genetics," Mackenzie said.

"His genetic makeup is something that will fit into our breeding program perfectly. Similar to Iceman, his pedigree is rock solid, just so maternal and fertile.

"He's playful, he's friendly, he's happy. Happy, relaxed animals produce better quality product, better offspring and that's all about producing a sustainable animal.

"He's going to be a bull of the future."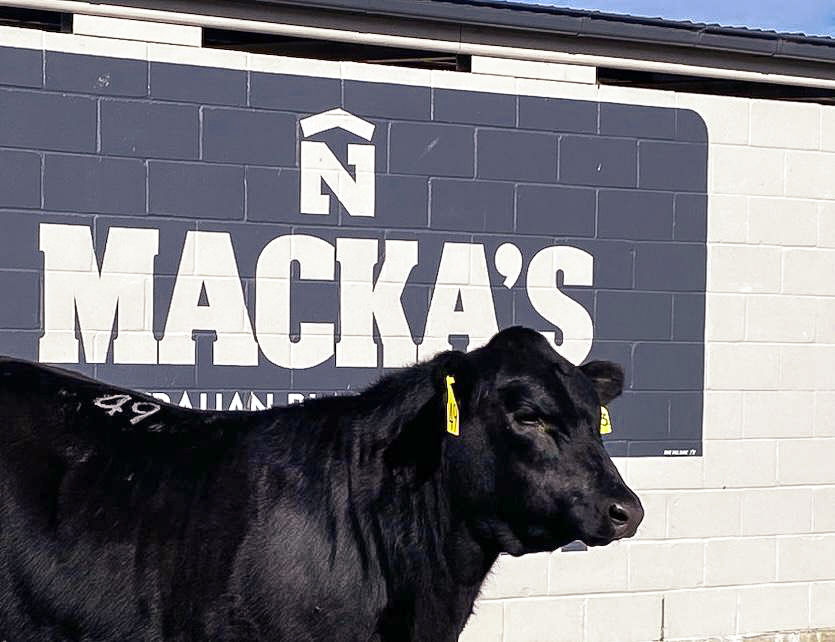 Texas Thunderstruck will contribute to Macka's burgeoning seedstock
The future Mackenzie sees is one where the best sustainability credentials are delivered via his seedstock, which he hopes will appeal to like-minded producers.

"Our plan is to breed a really efficient, sustainable animal. Quiet, gentle, well natured, happy animals that are fertile, perform well and have a great conversion rate from grass and grain back to weight gain," he explained.

"We don't want to be number one in the country but it might be number one for a certain clientele."

Striking the right note with consumers

Mackenzie batted away suggestions that the eye-catching purchase price was a marketing ploy, but did concede that the messaging about how Macka's animals are treated and how the property is managed is a critical part of the business.

Speaking at the Regen Farmers Mutual Trading in Regen event in Sydney, Mackenzie said that activities on his property, such as placing salt licks or moving cattle is snapped with an iPhone and uploaded to a database to enable buyers to follow the supply chain journey.

A happy, relaxed animal does have something of a star quality.

"Telling that story is important for our customers. And their customers. That's what it's all about," he explained.

"We have a close relationship with our customers all around the world and we've got to post and share that story (on social media) so they know that we're committed to delivering a quality product consistently."

Sustainability key in consumers' minds

Carbon neutral from "paddock to gate", Mackenzie said sustainability is the number one concern of his food service clients. During Covid, the key issue was traceability, when supply chains were paralysed and provenance was paramount.

With Covid in the rear view mirror, the sustainability trend has only grown stronger.

"That's coming from what we read on a day-to-day basis such as the COP conferences and other events like this one. Everyone's talking about the carbon space," he said.

"That's probably why we've been so active in that space for a while now because we asked our customers what they're after. They wanted traceability, we delivered traceability. They wanted food provenance, we delivered that. They wanted quality, we are breeding and buying those genetics. They want sustainability. All that's been three, four years in the making and we've delivered that, but we can't stop here. We've got to keep on going."

Sharing the message

Mackenzie believes the path he has blazed via sustainability is one the country should follow, and at the Regen Farmers Mutual event called on farmers to similarly share their successes.

"You know our biggest problem? We don't tell the story. We don't share what we do on social media. We don't tag the right people, we do not get the good story out.

"And we don't share the good stories with others, we don't help each other out because we are worried someone will capture that data and they'll use it.

"The more we share, the more we tell, the stronger we make Australia, the more that product is worth on the open market."

Planning for drought resilience

Good land management has been behind the carbon neutral claim.

Macka's Pastoral engaged in the process after the drought in 2019/20.

They increased stock rotation for their 3500 commercial cows, changed the grass mix based on types of soil on the property, and even segmented the 6000 hectare property into four separate weather zones. Although Mackenzie uses over 95% of natural fertilisers, they still use some synthetic fertiliser but with 1400 separate soil samples this year, they vary the rate of lime and urea delivered via a USB stick plugged into the spreader. That lessens the inputs required on the property.

The group discovered that every extra gram of carbon in the soil stored an extra 8 grams of water, and every 1% carbon gain in the soil per hectare delivered 160,000 litres of water.

"It won't make us drought proof but it will allow us to produce more feed when it's dry."

Mackenzie is not immune to the drought talk, saying that he has been agonising over whether to buy more livestock or hold. But his natural optimism shines through.

"I think this is only short-lived and we'll be back to an increase, I reckon, towards the end of spring," he said.