Continued low transactions of rural property is pointing to strong confidence within Australian agriculture, even amid the pain of falling commodity prices and rising interest rates.
Whether that persists, though, will be impacted by other factors at play, with analysis of rural property prices from Elders Real Estate saying further sales in 2023 'will be telling'.
In what is the fifteenth consecutive quarter of growth, median farm land prices rose by 1.9% to $7852 per hectare in the first three months of this year.
This was primarily driven by a lack of properties hitting the market, 'with the transaction mix favouring higher priced properties', Elders said.
Overall, transaction volume declined by 6% to 6344 in Q1-2023, representing the seventh consecutive quarter of decline.
Elders general manager - farmland agency and agribusiness investments Mark Barber said while interest rates do have a negative correlation with rural property values, it's not to the degree that most would assume.
"Serviceability is impacted, but on balance future returns remain positive and that's something that gets factored into buying decisions," Mr Barber said.
Statistically, rural property prices correlate most strongly with commodity prices, however, a fall in commodity prices doesn't automatically translate to a fall in rural property prices, he said.
"It can, however, change the transaction mix, often resulting in a higher percentage of sales in the mid to upper tier of pricing; a reflection of demand for quality listings."
And this is only expected to strengthen, driven by increased demand for carbon credits and renewable energy, both of which are land intensive.
South Australia
South Australia saw the largest increase in both median price per hectare and transaction volume.
The one year rolling median price per hectare increased by 5.7% to $6708 in Q1-2023, driven by a larger proportion of lower-priced cropping parcels selling in the first quarter of the year.
The one year rolling transaction volume increased by 2.2% to 685 after three quarters of decline, driven by high volumes on the Eyre and Yorke peninsulas.
SA real estate manager Phil Keen said cropping areas continued to perform strongly, with examples of record prices in some areas.
"Grazing property demand has slowed, driven by softer livestock prices," he said.
"We have seen some hesitation with potential sellers going to market, despite close to or record-high land prices."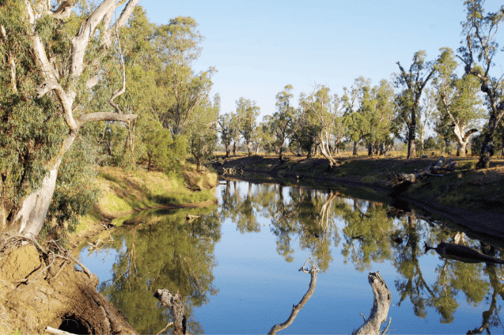 New South Wales
New South Wales recorded the most transactions at 2591 – a one-year rolling transaction volume decline of 4.7%, in what was the sixth consecutive quarter of decline.
Most of the decline in transaction volume came from the Riverina Murray and South East regions.
The one year rolling median price per hectare increased by 2.3% to $8185, driven by increases in the Hunter, North Coast and Riverina regions. This was the tenth consecutive quarter of growth.
NSW state real estate manager Richard Gemmell said strong inquiry continued across all categories of rural land for the first quarter, together with an expected increase in listings from the previous quarter.
"Sales achieved of both grazing and cropping country exceeded expectations, with the view that listings would decrease as winter approaches.
"Seasonal conditions will continue to play an important role in decision making as the winter crop sowing window remains ajar awaiting beneficial rains."
Victoria
The most valuable median price per hectare was in Victoria at $12,597 – an increase of 0.6%, driven by growth in Gippsland and the South West region.
The one year rolling transaction volume declined by 8.9% for the quarter to 818, the seventh consecutive quarter of decline.
Transaction volume decreased sharply, shifting the transaction mix in favour of larger parcels in the Wimmera-Mallee.
Victoria/Riverina and Tasmania real estate manager Nick Myer said: "All regions of Victoria and the Riverina witnessed strong enquiry throughout Quarter 1 of 2023, with quality assets continuing to be met with strong demand and excellent sale results being recorded across all industry sectors."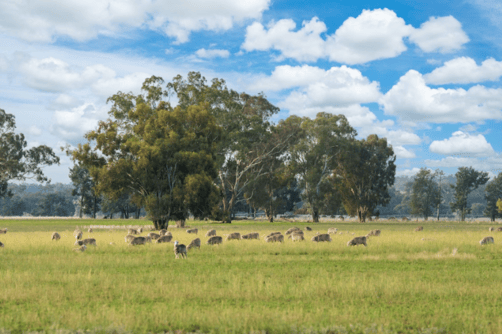 Tasmania
The one year rolling median price per hectare decreased by 6.9% to $9786, driven by a contraction in higher priced parcels in the North West region of Tasmania.
The one year rolling transaction volume declined by 8.9% for the quarter to 102, the second consecutive quarter of decline.
Mr Myer said enquiry levels remained strong over all asset classes in Quarter 1 of 2023, with certain regions witnessing record sale averages.
"The demand for rural assets continues to stem from a combination of local, mainland and international investors. We expect this trend to continue throughout the balance of the year."
Queensland
The one year rolling median price per hectare increased by 2.3% to $6430, while the transaction volume declined by 5.7% for the quarter to 1463.
Median price per hectare was driven by strong growth in the North and South regions, and transaction volume favoured the larger parcels in the West and Central regions compared to the previous quarter.
QLD/NT real estate manager Tim Lane said the supply of commercial-scale listings across the state was tightening up at present which should continue to support the current rates per hectare seen over the past three to six months.
"July will be a good guide to see if interest rates, commodity prices and access to capital start to affect the buy side of a transaction," he said.
"To date, there has not been any evidence of that, with demand for scalable property still strong."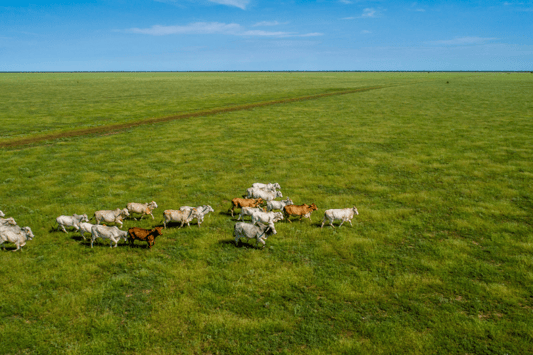 Western Australia
The one year rolling median price per hectare decreased by 0.7% to $6306, driven by a seasonal increase in lower price per hectare parcels of land as a proportion of total sales in the Eastern and Central regions.
However, growth remained positive at regional level, particularly for Eastern WA.
The one year rolling transaction volume decreased by 13.5% to 649, with fewer sales in the Great Southern and South West regions.
WA senior rural real estate sales executive Simon Cheetham said supply of quality farmland has remained tight for some time, as noted by the drop in transaction volumes across the state.
"Buyer demand remains strong, with several transactions recently negotiated off market. Qualified buyers are positioning themselves to purchase those properties to be marketed during our late winter/ spring selling season."
Northern Territory
The one year rolling median price per hectare decreased by 8.1% to $2084, driven by a shift in transaction mix with more sales coming from the lower-priced outback regions where properties are much larger.
The one year rolling transaction volume decreased by 17.4% to 57.
NT rural real estate specialist Alison Ross said the demand for both pastoral and farming land across the Top End remains strong.
"Whilst there has been recent uncertainty around quarantine matters with lumpy skin detections in Indonesian feedlots, investors are still looking for agricultural investments for long term supply of beef.
"The cotton gin is moving closer to completion with most cotton now harvested and baled in the north, many producers have chosen to stockpile to avoid added freight costs for processing.
"There is continued demand for mixed farming operations, preferably freehold, and with the shortage of supply of this type of property, prices will remain strong."
---