The US Department of Agriculture has offered to compensate farmers who lost production due to wildfires and droughts over the past three years, with $US1.75 billion to be distributed.
The funding has been approved to reduce the economic impact of natural disasters in 2020, 2021 and 2022.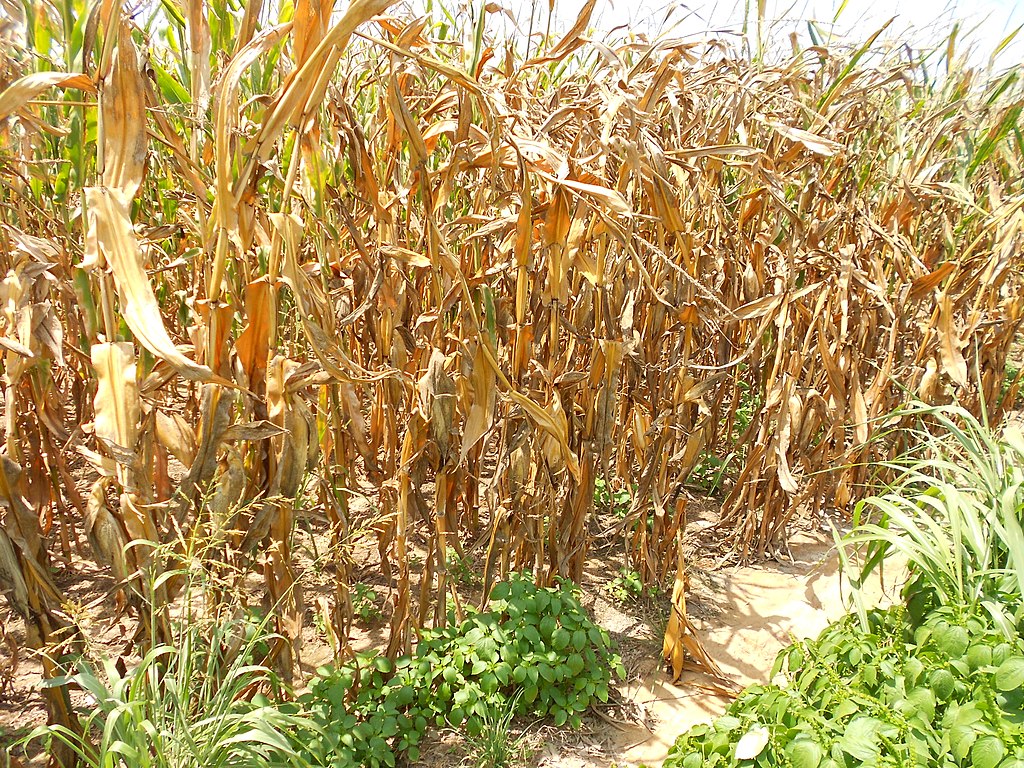 Pic: Wikimedia CraneStation
In 2021, 60% of the American West, Southwest and Central Plains, accounting for nearly half of the nation's $US364 billion ($A558bn) production by value, were categorised as in severe drought or higher.
The area represents 74% of beef cattle, 50% of dairy production, over 80% of wheat production by value and over 70% of vegetable, fruit and tree nut production by value.
In announcing the payments, Agriculture Secretary Tom Vilsack said;
"USDA provides substantial economic support for America's farmers and ranchers through its critical farm program payments. These payments are reflective of the incredible and cumulative financial hits brought on by devastating natural disasters that agricultural producers nationwide have endured.
"This additional assistance helps offset the tremendous losses that these producers faced and is a valuable investment, not only for farmers and ranchers but in the economic successes of our communities – rural and urban – and in our nation's food security for generations to come."
Drought led to destocking intentions
The severity of the drought was a motivating factor in the de-stocking of the US beef herd, according to a 2022 survey of farmers by the American Farm Bureau Federation.
Two-thirds of respondents in the affected region reported selling off portions of the herd or flock, with average herd sizes expected to be down 36%. The largest herd decline reported was in Texas (down 50%), New Mexico (down 43%) and Oregon (down 41%).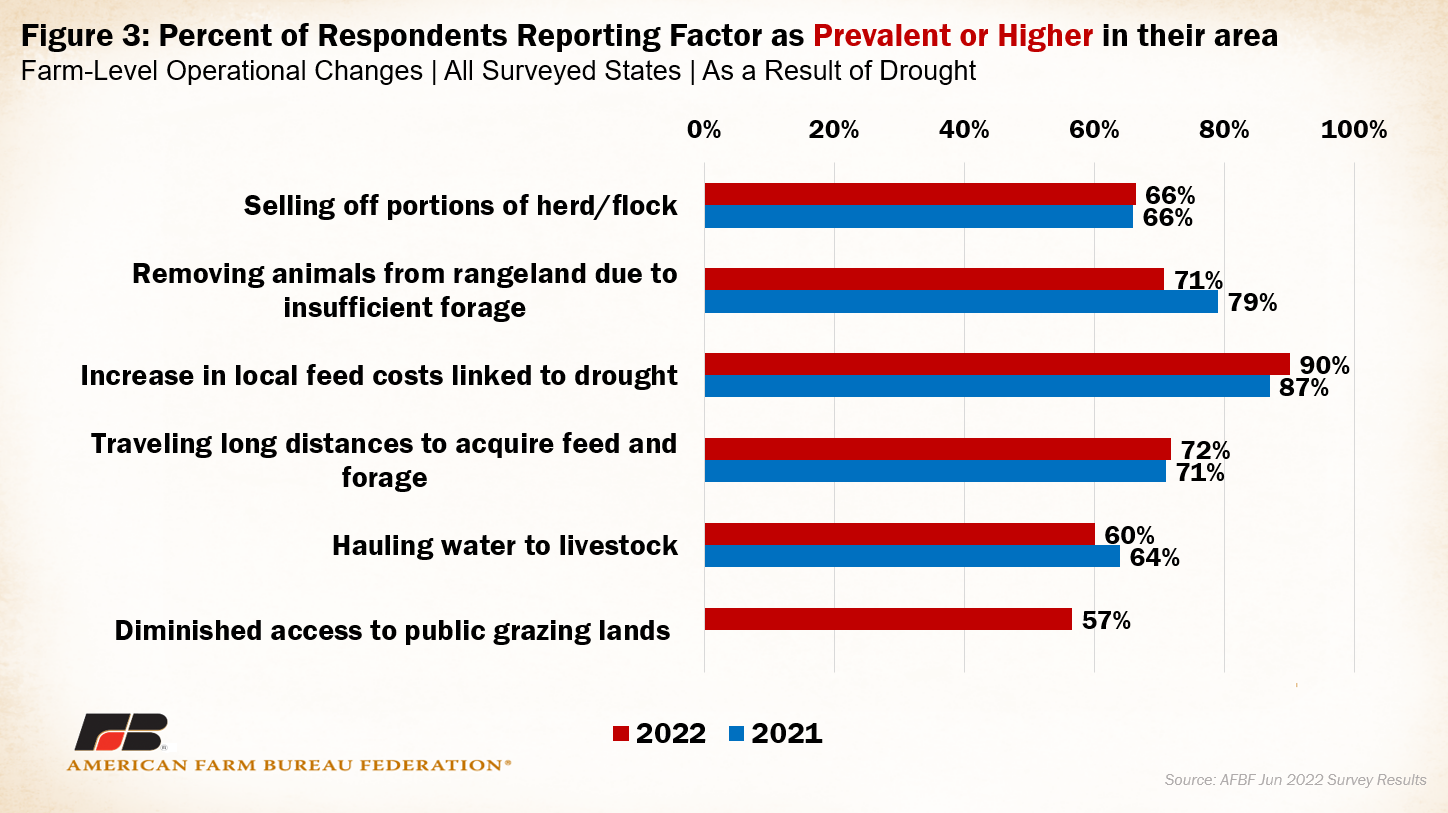 READ MORE: United States driving beef exports higher
The same survey found that for those in cropping or horticulture, three quarters of respondents expected a reduction in harvest yields due to drought.
42% intended to switch planned crops for the growing season due to drought and 37% reported tilling under crops because of drought conditions.
33% of respondents reported destroying and removing orchard trees and other multiyear crops as prevalent or higher, up from only 17% the previous year.
READ MORE: Gap between US and Australian heavy steers hits extreme levels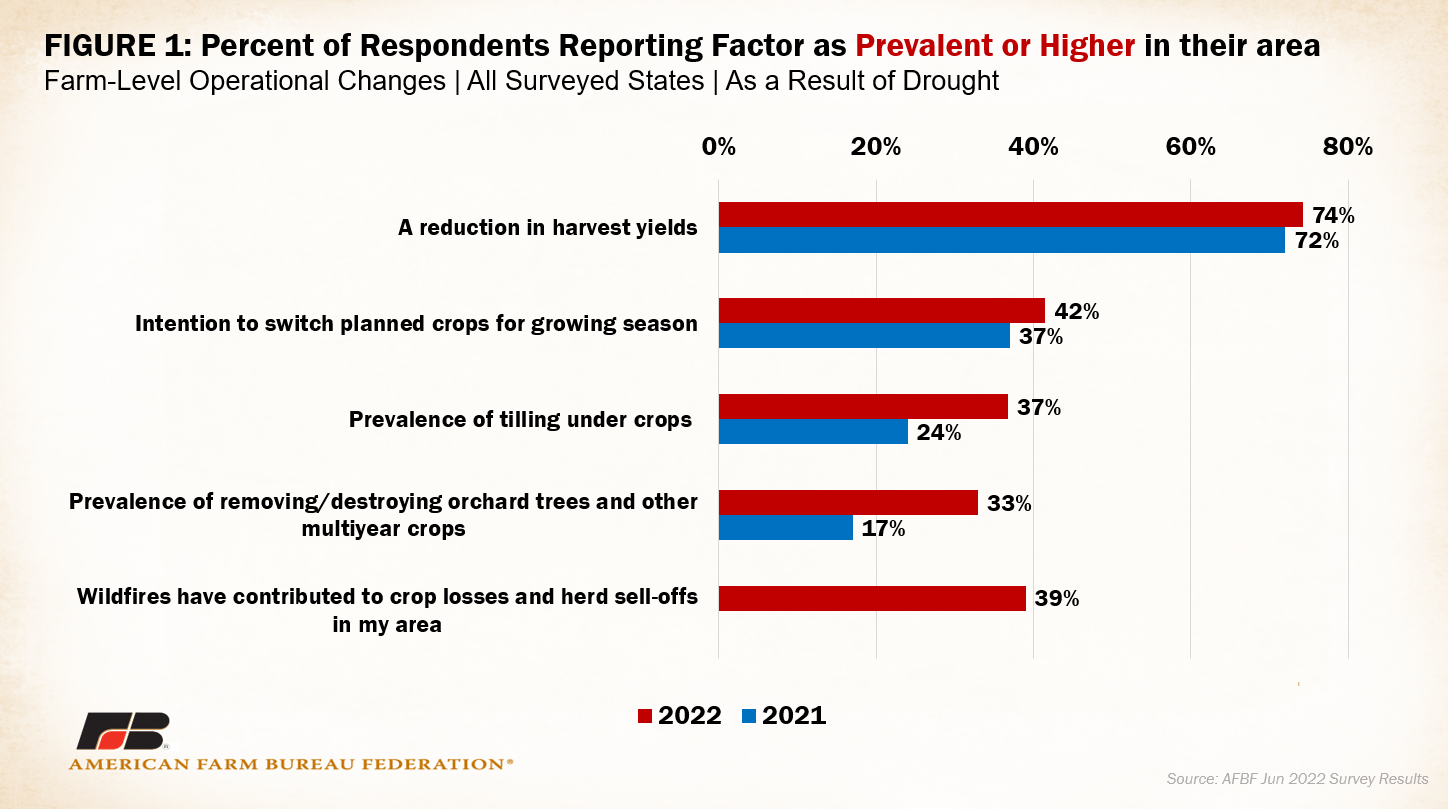 How farmers will get paid under the USDA Program
The US Farm Services Agency will issue more than $US581 million in 2021 and 2022 drought and wildfire emergency relief to eligible ranchers in the Emergency Livestock Relief Program this week.
An extra $US115.7 million will be paid automatically to farmers already in the program, with no further application required .
It will also make more than $1.17 billion in 'Phase Two' crop disaster assistance payments to producers of eligible crops who suffered losses, measured through decreases in revenue, due natural disaster events in calendar years 2020 and 2021. ERP. The Phase Two, saw an estimated 217,000 eligible producers paid more than $7.4 billion.
WATCH: How the 2023/4 El Niño affects global weather