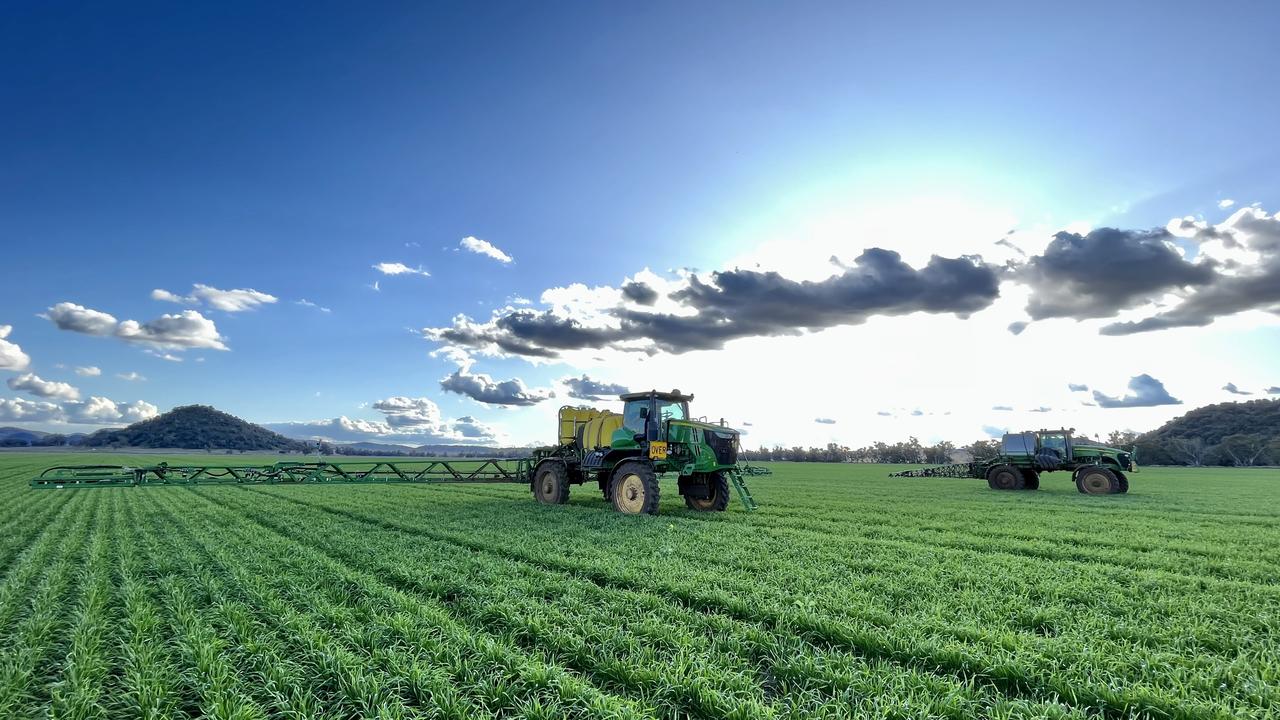 Several high-quality holdings have hit the market in New South Wales in the past week, including the Singaporean-owned Wyuna, which is expected to attract offers in the $30 million range.
Located in the tightly-held Liverpool Plains region, the 4954 hectare 'blue-ribbon' Wyuna Aggregation presents a high-caliber mixed farming opportunity.
Currently utilised for growing winter and summer crops (cereals, oilseeds, chickpeas and sorghum) and grazing cattle, 2102ha has been developed for dryland cropping and 2230ha utilised for grazing, with the remaining 622ha comprising timbered grazing and remnant vegetation.
Predominately self-mulching basalt soils, the aggregation has potential for carbon offset and biodiversity pursuits.
Secure stock water from six bores equipped with diesel and solar pumps supply an extensive reticulated water system, complemented by a number of permanent creeks and catchment dams.
Improvements include fit-for-purpose rural infrastructure such as cattle yards, sheep yards, workshops/ machinery shedding, grain storage and an array of rural shedding.
Listed with LAWD, the aggregation is being offered for sale (in-one-line or as separate assets) by expression of interest, closing at 12pm (AEDT) on October 4.
Offers sought for iconic property with historic homestead
Being offered for sale for only the second time in its 170-year history, Mylora is a mixed farming jewel set in the storied heartland of Binalong on the Southern Tablelands, with a historic, six-bedroom homestead overlooking Jugiong Creek.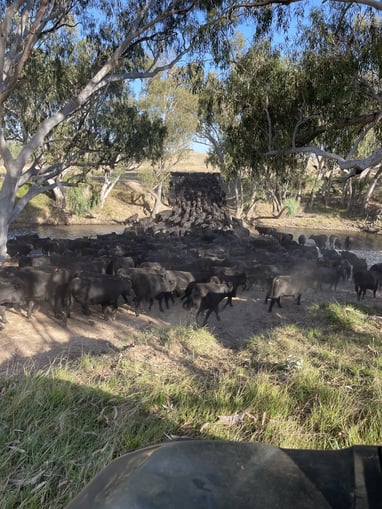 The 3200ha property has long been recognised as one of the premier holdings in the district and comprises 1800ha of arable land and 1410ha of rolling pastures, with a carrying capacity of 40,000 DSE.
Superior improvements include a roller mill with 2660t of grain storage, a 960-head cattle drought lot, extensive sheep/lamb feed yards with a capacity of 10,000 head, cattle yards, numerous sheep yards, hay sheds, machinery sheds and workshop.
The property is currently running 7000 Merino ewes joined to Poll Dorset and White Suffolk
terminal sires, 1500 Angus breeders and 1200 trade cattle in a Wagyu backgrounding program.
Owner Angus Graham, who has lived at and managed Mylora for the past 25 years, said it's a remarkable and historic holding that is experiencing an exceptional season.
"The property has only ever been sold twice and it's a beautiful mix of country, with creeks running through it as well as three bores and more than 50 dams providing great water security," Mr Graham said.
"It's an ideal breeding block but also perfect for finishing or trading livestock, and the infrastructure is second to none.
"The cattle and sheep feeding facilities provide drought security, as well as the capacity to finish breeder progeny or room to expand on a larger scale into finishing stock."
Residences on the property include a manager's home, two cottages used for staff accommodation, and shearers' quarters comprising a full commercial kitchen and room for a team of 18 working in the eight-stand shearing shed.
LAWD senior director Col Medway said Mylora would appeal to a range of buyers.
"It would make a perfect country estate for a buyer looking to appoint a manager, an existing local operator seeking expansion, or institutional investors in search of a standout Australian agricultural asset," Mr Medway said.
Mylora is offered for sale by expression of interest, closing at 12pm (AEDT) on October 12.
Premium mixed farm offers scenic views and historic homestead
The option to secure a well-watered, mixed farm of genuine scale within easy reach of Canberra and Sydney is expected to attract a diverse pool of buyers for Willawong, Murringo.
The 3838ha property features extensive improved pastures that comfortably run 40,000 DSE and is
currently stocked with 1000 trade cattle, 4000 wethers and 9500 joined Merino and crossbred ewes
and replacements, turning off trade and store lambs.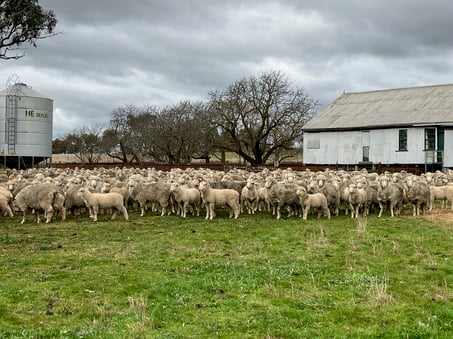 Strategic developments by the Wallace family over the past 35 years include regular fertiliser application and integration of canola, wheat and barley for livestock grazing and/or grain crops, while 2888ha (84%) of the property has been sown to improved perennial grass and clover pastures, lucerne and winter crops.
The balance of 372ha is native perennial grasses and clover pastures, with the remaining 577ha being remnant timber.
Willawong comes with a 168mL groundwater irrigation licence and is securely watered by five bores through a reticulated water system, along with three creeks and 85 dams that capitalise on the district's 678mm of annual rainfall.
Quality improvements include sheepyards, three woolsheds – one with five stands, two with four stands each – a set of cattle yards, multiple machinery and hay sheds, stables and silos, and six residences.
"A holding of this scale and versatility rarely comes up in such a tightly-held grazing area," LAWD senior director Col Medway said.
"The successful bidder will benefit from stepping into a well-improved, premium property complete with a wonderful historic homestead, excellent local amenities and saleyards nearby."
Willawong is being offered for sale by expression of interest, closing at 12pm (AEDT) on October 19.
---