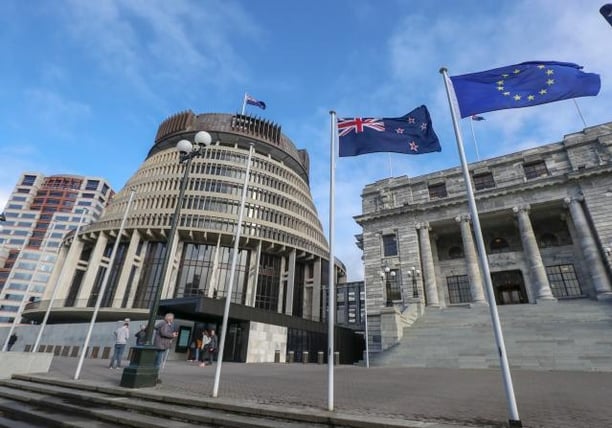 Pop open a Prosecco and fang on some Feta. The EU trade deal is blocatto.

Don Farrell cut his holiday short to go tete a tete with EU negotiators but has failed to secure a free trade agreement with the Europeans, even as New Zealand signed up to a deal.
Speaking to The Australian Financial Review, Mr Farrell said he effectively has a Christmas deadline to finalise the five-year negotiations.
Come the new year, June 2024 European parliamentary elections would render the process unworkable for a considerable time.
Talks broke down over naming rights to key products such as Prosecco and Feta that would have hurt domestic Australian producers, while imports of beef, lamb, dairy and sugar remained constricted.
"We want a better deal than was currently offered on beef and on sheep meat, and will continue to argue the case for a free trade agreement in the interests of both Australia and Europe," Prime Minister Anthony Albanese said following the impasse.
"We won't just sign up to a deal for the sake of it. What we want is a good deal for Australia and we will continue to do that."
National Farmers' Federation chief executive Tony Mahar supported the government's rejection of the trade terms and praised Minister Farrell for standing up to EU negotiators.
"Australia should not have to accept a deal which is inferior to that of other countries," Mr Mahar said.
"We're confident that through continued engagement we can achieve the fair market access outcomes sought by Aussie farmers.
"We are better to walk away than to agree a dud deal."
A deal would have had substantial economic advantages for Australia given the EU is Australia's third-largest trading partner, with total two-way trade in goods and services totalling $97 billion in 2021-22. As a bloc, the EU represents an overall market of 445 million people and a GDP of $24 trillion.
READ MORE: United States fires up Australian beef exports
New Zealand signs EU-FTA
That market access was clearly the selling point for New Zealand, who two days earlier signed a free trade agreement that is estimated to grow bilateral trade by up to 30% within a decade and cut some €140 million a year in duties for European companies.
The EU in turn will grant tariff-free access for key New Zealand products including wine, apples, onions and honey.
There were limited concessions on so-called 'sensitive products' like beef, sheep and dairy, which will be phased in over seven years including;
BEEF: A tariff rate quota of 10,000 tonnes to be imported with reduced duty of 7.5%. It is limited only to high quality grass-fed beef

SHEEP: A tariff rate quota of 38,000t to be imported duty free

DAIRY: 25,000t of cheese to be imported duty free, 15,000t of milk powders with a 20% most-favoured nation duty and 21,000 extra tonnes of butter over the current 47,000 allowed at a 38% tariff

Key EU export products including pork, wine, chocolate and dairy to be tariff-free into NZ*
The EU also extracted concessions from New Zealand on the naming rights of close to 2000 EU wines and spirits and 163 "Geographical Indications" of foods such as Feta and Parmesan.
New Zealand's Trade and Export Growth Minister Damien O'Connor said in Brussels, "Of course we didn't get everything that we wished for, but we got a substantive amount of what we need.
"We made significant progress even in those sensitive areas of sheep meat, beef and dairy."
The New Zealand Herald saw it differently, penning an editorial stating "Here's hoping Australia walks away from EU free trade deal" (paywall).
The trade talks between Australia and New Zealand will resume in August.
---
*You can find the full EU/NZ trade factsheet at this link (scroll to the bottom).
Ps. Blocatto means stalled in Italian 🍝