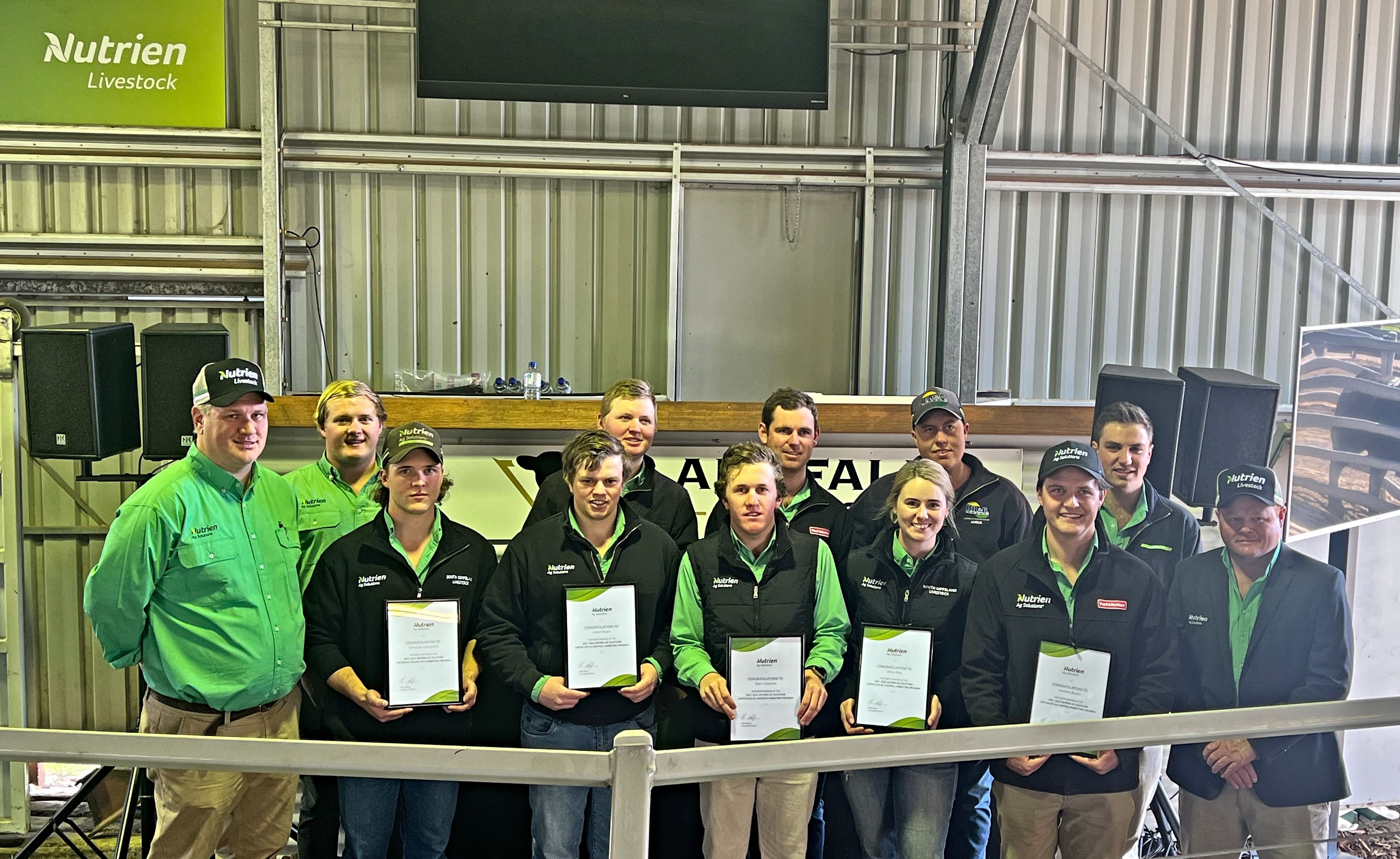 Alkira Riley loves helping people.
The Nutrien Ag Solutions agent from Leongatha was always keen to get stuck in on the dairy farm run by her parents and grandmother, and that helping-hand attitude continues to motivate her today.
Alkira had always enjoyed being outdoors and working with animals, but it was the livestock career development program with Nutrien that really opened her eyes to the value a livestock agent can bring.
"I love seeing clients and their businesses grow and thrive. It gives me great satisfaction, knowing I can offer my support and knowledge to others," Alkira says.
"I enjoy learning about sustainable livestock production and best practices. These guidelines are changing and improving all the time with technology and if I can help one farmer implement change or educate them on something that improves their overall business, even in a small way, I get great satisfaction in that."
Working as a livestock representative at Nutrien Leongatha, Alkira completed her livestock career development program in 2022. She was one of a cohort of 10 young agents bringing fresh perspectives to the livestock industry.
Nutrien's comprehensive, 24-month program equips future livestock leaders with a range of skills critical to improving the businesses of their clients across livestock productivity, livestock marketing, animal health, auctioneering and emerging technology.
It goes beyond just the core technical skills an agent needs, however, and takes a holistic approach to their development. Participants gain experience with the range of Nutrien business products such as rural supplies, wool, real estate, water, insurance, and finance.
They also get professional development opportunities to grow their business acumen, communication, problem-solving and data-analysis skills, all inside the world-class Nutrien network.
Colby Ede, a third-generation agent in a highly successful branch in Toowoomba, knows only too well the power the Nutrien network can bring.
The 20-year Nutrien veteran credits his success to the support and guidance of his mentors and says successful candidates for the career development program will be well supported.
"Mentors are very instrumental in my career. From joining as a trainee to now leading the regional livestock team, there's been a lot of opportunity to grow as a person and develop under really strong leaders."
Vanessa Murphy, talent attraction business partner at Nutrien, says the feedback on the program has been consistently positive, with past participants highlighting the career opportunities they have now been given.
"We've had so many people who have gone on to have outstanding and rewarding careers and it's not just those from a farming background who have thrived, plenty from a non-farm background have done well too."
Colby believes that it is an exciting time in the livestock industry, as the uptake of digital tools delivers efficiencies and frees up more time to work with farmers.
"The opportunities at Nutrien Ag Solutions are endless, and it's up to each individual to take them with both hands and take control of their future," Colby says.
That view is backed by Alkira Riley.
"It's a rewarding career, and every day brings something new to the table. Keep an open mind and you will never stop learning in this job."
Click here to find out more about Nutrien's career development program
This article is sponsored content in partnership with Nutrien Ag Solutions.