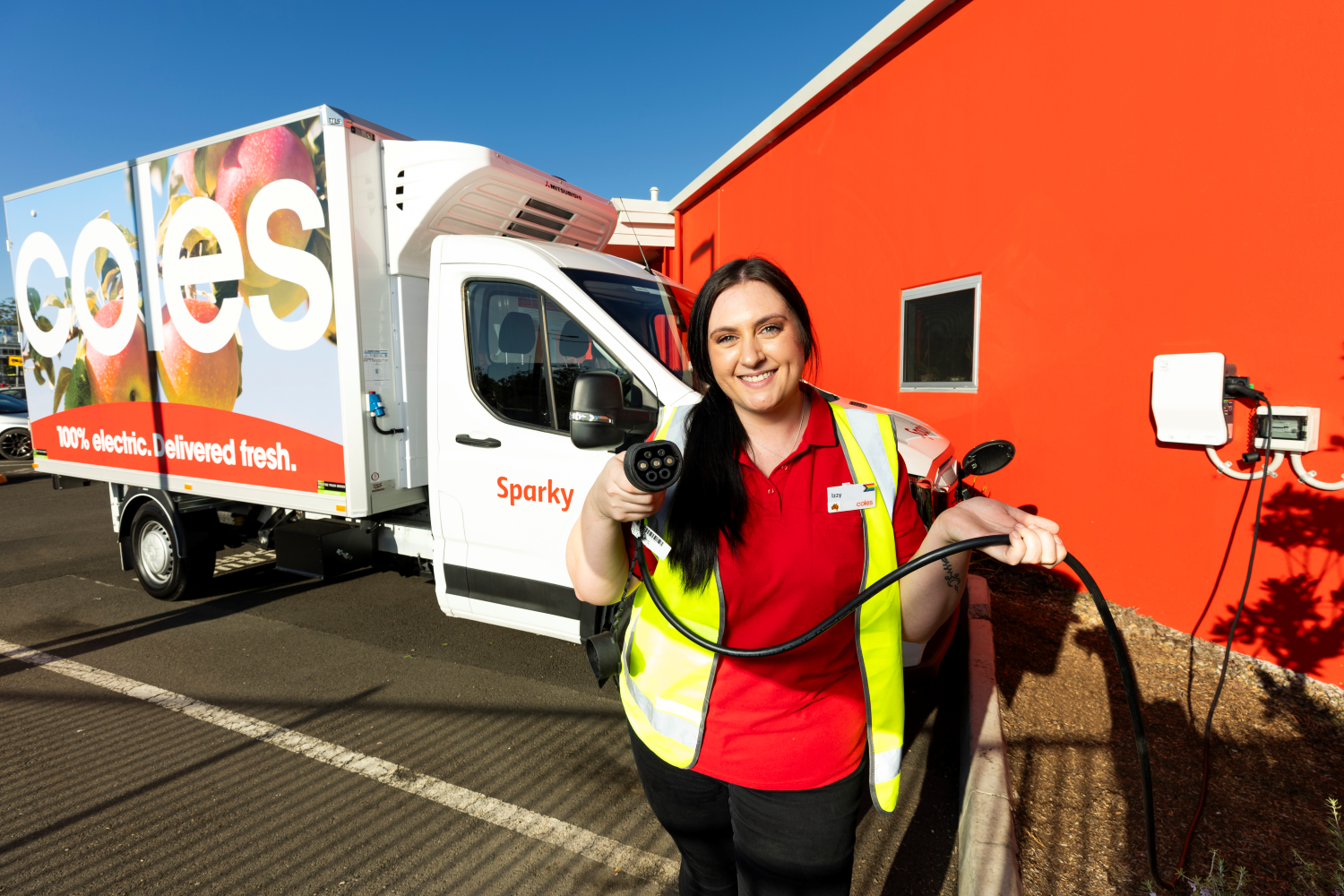 Reporting season is in full swing with some of Australia's largest companies delivering their annual results to the market. Here's what Coles and Woolworths are revealing about their operations.
The supermarket chain's biggest reveal is the cost pressures that seem to be hitting everyday Australians — although it looks to be a global phenomenon. Shoppers aren't just going in a for a bargain; increasingly they are chasing a five-finger discount instead.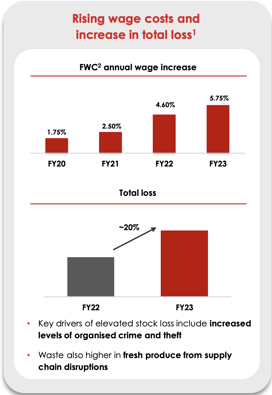 In their earnings call with analysts, the company said theft was occurring "in all stores and in all categories".
"It's a widespread problem and it ranges from an increase in organised crime, right away through to what we would term petty shoplifting."
The company has seen a 20% increase in losses related to theft and food wastage in the supply chain (see slide right) and while they didn't break down the percentages, it was clear from their earnings call that it was theft that was most concerning.
Aside from organised crime, which they said had also been occurring in retailers globally, cost of living pressures were a big driver of theft with losses growing as the year went on.
"Value driving market share"
The company grew total revenue by 6% to $40.5 billion, while inflation moderated down from from 7.4% in the second half of last calendar year to 6% this half. The company said fresh produce was in deflation, but inflation remained elevated in bakery, dairy and grocery.
Coles grew market share against its rival Woolworths, which chief executive Leah Weckert puts down to the company's "Dropped and Locked" campaign.
The firm expects that to be a key consideration for consumers going forward, with the outlook document highlighting that Coles will focus on delivering "trusted value" in response to cost of living pressures on their customers.
They did find there had been a shift to in-home consumption, as consumers choose to spoil themselves at home rather than eat out.
One analyst on the conference called suggested Woolworths was driving its suppliers harder in pursuit of better margins.
In response to the question, Ms Weckert said: "We have really strong relationships with our suppliers right now. We have a well established process for looking at cost-price increases and validating those, so there's nothing in particular I would call out on that."
Sustainability
Ms Weckert's view is that Coles can be the most trusted food retailer in the country if it solves the following customer questions: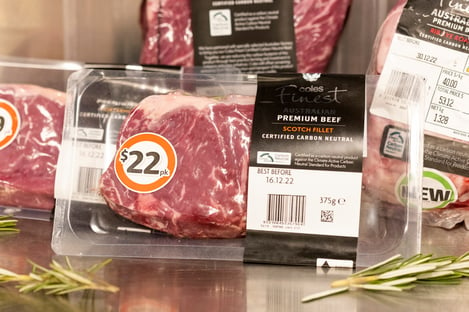 "What's for dinner? How do I be more sustainable? How can I eat more healthily when life is so busy?"
The company has signed up to the Net Zero pledge, and in the accompanying notes to its results there are a lot of financial reporting disclaimers about the impact of climate change, including calling out the risks of extreme weather events and the impact on supply chains.
On August 17, Coles released a new Scope 3 emissions supplier engagement target. That will require 75% of its suppliers by spend to set science-based emissions reduction targets by the end of June 2027.
The company said its carbon neutral scotch fillet won a consumer-voted product of the year award. However, the fine print in the results document noted that it achieved that carbon neutral status via offsets.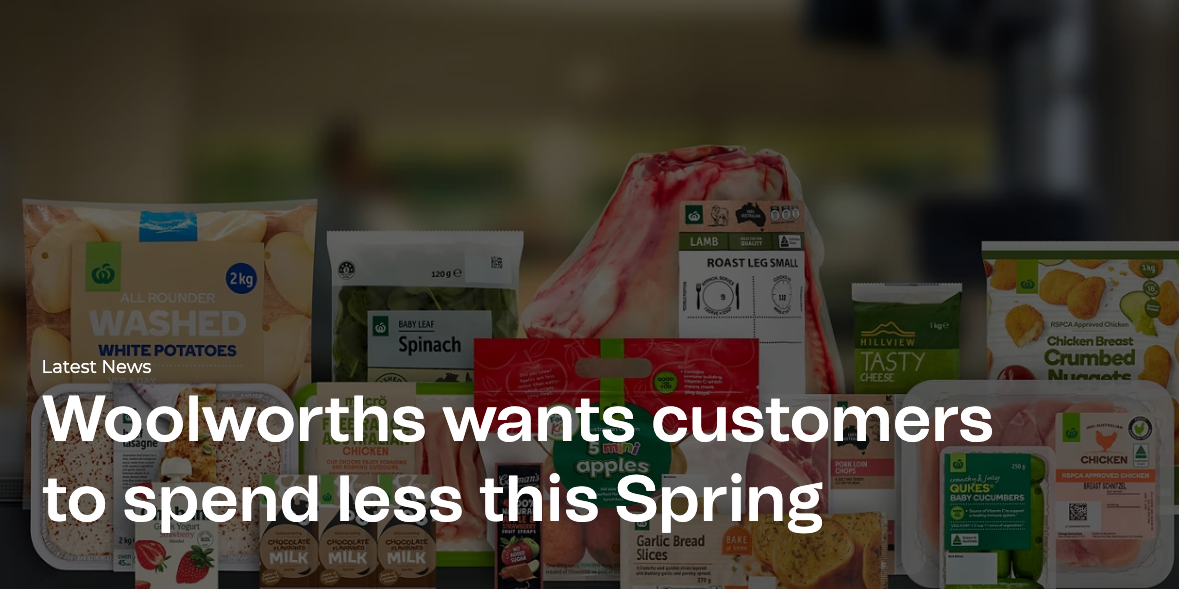 Woolies
Woolworths also delivered an uplift in sales with the Australian food division up by more than 7% for the half and 5% for the year.
In the second half of this financial year, the food division pulled in $23.4 billion in sales, for an earnings before interest and tax (EBIT) result of $1.45bn. That's an operating margin of 6.2%.
EBIT improved by 10% year on year, if you take out the one-off impact of Covid costs last year.
Food inflation is also moderating for Woolies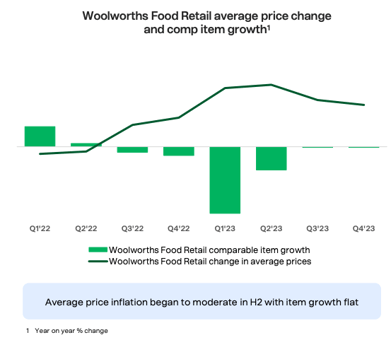 But they are also seeing challenged consumer markets. CEO Brad Banducci said;
"Our overall customer experience was inconsistent, impacted by lingering supply chain challenges, and more recently by the impact of inflation on value for
money perceptions. While overall customer demand has been remarkably stable, we are increasingly seeing our customers become more careful in their spending patterns, particularly our Saver Families, and in more discretionary categories.
"Looking ahead to F24 we also expect the consumer environment to remain challenging with customers continuing to cut back on non-essential items."
Interestingly, they did not see theft as an issue, unlike Coles.
At their BigW business, they have found that "budget" customers are cutting back, and they are seeing more premium customers migrate to BigW in search of deals.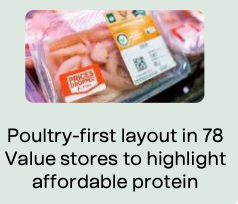 In their results presentation, Woolies called out it would favour chicken in the refrigerated meat section as a cost-saving offer for their customers.
Food inflation has moderated and the company found; "Lower prices were passed on to customers as growing conditions improved in Fruit & Vegetables, and lower beef and lamb livestock prices, contributed to the moderation with both Fruit & Vegetables and Meat in deflation in the quarter."
Greenstock Meats
There wasn't a lot of detail for Greenstock in the presentation, aside from the following image.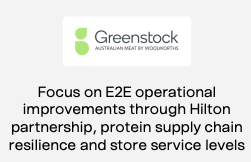 The company said it saw unprofitable wholesale meat sales as part of its B2B business.
Deep in the profits report was this nugget on Greenstock.
"More to do in Greenstock to sustainably improve availability and reduce costs in meat". We'll keep an eye on what that might mean.
Sustainability
Unlike Coles, Woolies did not go as hard on scope 3 emissions, favouring to highlight other ESG priorities like healthy eating and food waste.
They have focused on their own scope 1 and 2 emissions (from direct operations) and only rate themselves 2 out of 4 on progress on scope 3.
They are preparing to report on it, calling out the upcoming change in accounting standards, and acknowledge that scope 3 is a huge element (94%) of the business's emission profile.