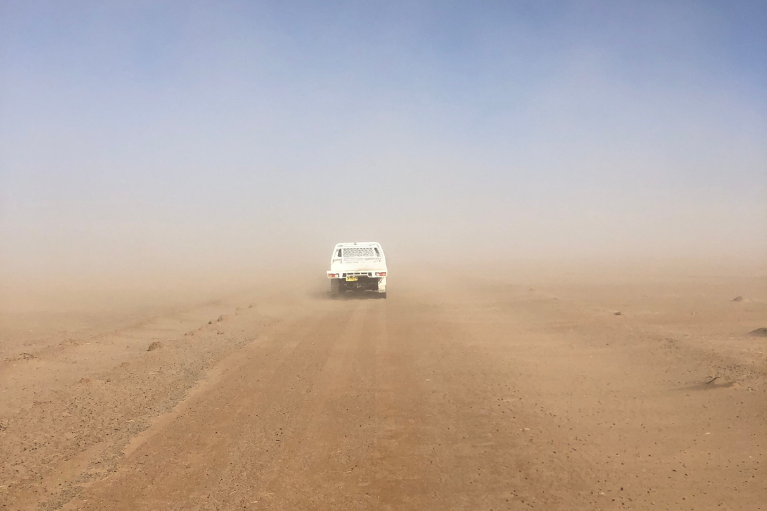 As Australia stares down an impending summer of below average rainfall and possible heatwaves and bushfires, producers are being warned to prepare themselves as much as possible.
The Bureau of Meteorology has not yet declared an El Nino event, instead maintaining an 'alert' status, however it's only a matter of time before Australia's weather organisation joins its global counterparts.
On Wednesday, BoM climate manager Karl Braganza said their metrics continued to forecast a 70% chance of an El Nino event occurring before summer.
"Our rainfall and temperature outlooks strongly reflect that kind of a forecast, with dry conditions on the horizon, particularly over the next three months or so," Mr Braganza said.
"Typically, it's the eastern states that get influenced by El Nino and La Nina events, and that's what we're expecting this time around.
"What that tends to mean is elevated fire danger in the spring time into New South Wales and Queensland, and elevated fire danger in the eastern parts of South Australia, Victoria, southern NSW and Tasmania over the summer period."
Read more:
As for the possibility of heatwaves, Mr Braganza said they're not able to say exactly what the temperatures will be during heatwaves over the summer period.
"We still have some reasonable moisture out there in the landscape and that tends to mean that we don't get record-breaking temperatures in those instances," he said.
"We tend to get those record-breaking temperatures at the end of multiple drought years, so 2019 was a good example of that with three years preceding drought and very little moisture in the landscape."
History has shown, however, the year following an El Nino event - 2024 in this case - tends to have elevated global mean temperatures and sea surface temperatures.
In anticipation of the El Nino event, a World Meteorological Organization report released in May predicted a 98% likelihood that at least one of the next five years, and the five-year period as a whole, would be the warmest on record, beating the record set in 2016 when there was an exceptionally strong El Nino.
Earlier this week, the WMO declared the onset of El Nino conditions, and forecast a 90% probability of the El Nino event continuing during the second half of 2023.
WMO secretary-general Professor Petteri Taalas said the event was expected to be of at least moderate strength.
"The onset of El Nino will greatly increase the likelihood of breaking temperature records and triggering more extreme heat in many parts of the world and in the ocean," Prof. Taalas said.
"The declaration of an El Nino by WMO is the signal to governments around the world to mobilise preparations to limit the impacts on our health, our ecosystems and our economies.
"Early warnings and anticipatory action of extreme weather events associated with this major climate phenomenon are vital to save lives and livelihoods."
Increased fuel loads
An increased fuel load from three strong years of La Nina, combined with the impending El Nino event, has raised concerns in the lead-up to south-east Australia's bushfire season.
CSIRO chief research scientist Dr Pep Canadell said: "Depending on where drought hits the most during this coming El Nino, we could have a big fire season in the grass-dominated rangelands in large parts of the continent and savannas of the north, where the build-up of grass biomass over the past three wet years can quickly dry and become flammable to fire.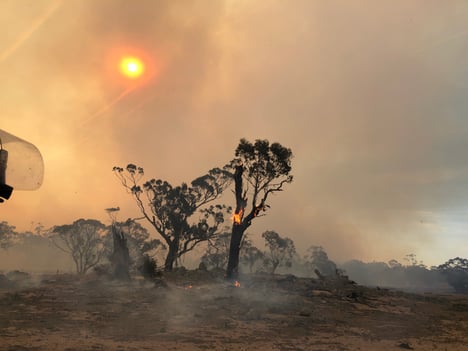 "In the eastern and southern parts of the country, open woodlands could be equally exposed to high fire risk, but we expect forests to continue to be wetter than average from La Nina years, making it less likely that fuels will be primed for a big forest fire season."
Asked whether we should expect more dangerous bushfire weather as a result of climate change and El Nino, Dr Canadell said weather conditions conducive to bushfires in Australia had already increased over the past two decades, particularly in the southern and eastern parts of the country.
"This trend is consistent with the observed increase in forest burned area and megafire seasons," Dr Canadell said. 
"Projections for the next decades under all future climate scenarios show that fire weather will continue to increase.
"The length of the bushfire season increases when weather conditions are conducive, and fuels and an ignition source are available."
Sustainable and effective bushfire management
Writing for The Conversation, University of Melbourne Associate Professor of fire ecology and management Kevin Tolhurst AM said whether or not this fire season was a bad one, Australia must find a more sustainable and effective way to manage bushfires.
"The El Nino threat only makes the task more urgent," he said.
"When it comes to fire management, Australia must be much smarter than it has been for the past 200 years.
"This means changing the focus to holistic fire management. Throwing huge amounts of money and resources at controlling bushfires – such as purchasing more and larger firefighting aircraft – is not sustainable or sensible."