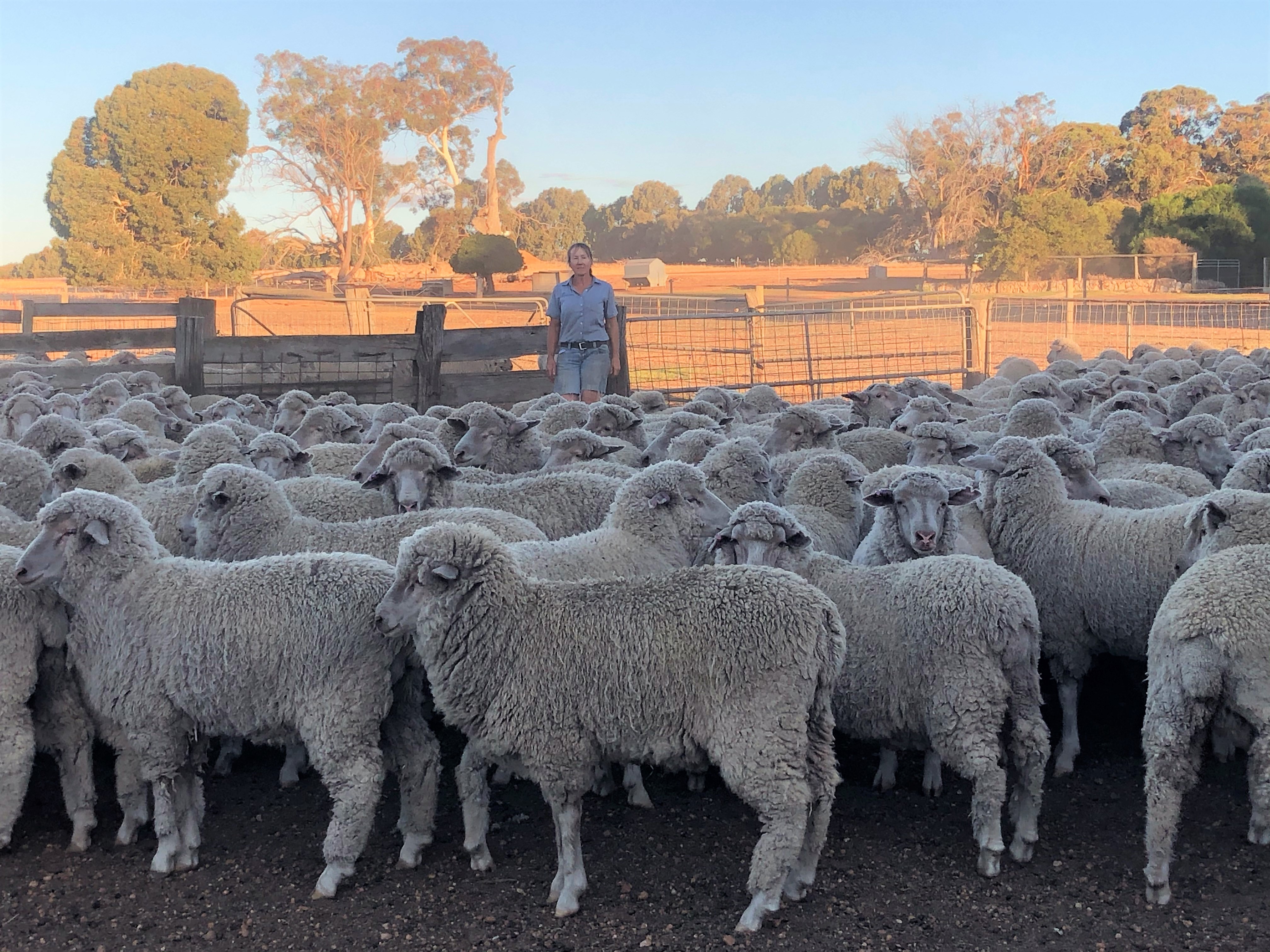 In her early 20's Lynley Anderson returned from an overseas adventure to give her parents a hand on the family property near Kojonup, WA. A few weeks turned into 40 years as the young nurse rediscovered her home and a passion for the Merino industry.
While Lynley managed to continue nursing part-time, she finally hung up the scrubs seven years ago as the business continued to grow. Today, the principal of Anderson Rams is celebrating another achievement after being involved in a recent MLA-funded study with Murdoch University that showed lambs in Lynley's flock have very low levels of dystocia.
The study revealed dystocia, or difficulties during birth, is a big factor in lamb and ewe mortality - responsible for at least 50 per cent of lamb deaths. Autopsies were performed on lambs as part of the project. While Lynley's work has focused on improving lamb survival rates for many years, she said it was very satisfying to have the research validate her efforts.
"We've been measuring birth weight since 2001. We're trying to breed for fast, early growth but if you select for heavier weights at post weaning and yearling, there's a high probability that you'll also get heavier birth weights," she said.
"So we need to be weighing the lambs at birth and just making sure that the birth weights don't get too high."

It's time consuming and labour intensive work, with Lynley monitoring ewes at birth and tagging lambs immediately. She's in the paddock twice a day to keep an eye on dystocia or any dead lambs before foxes can take them away.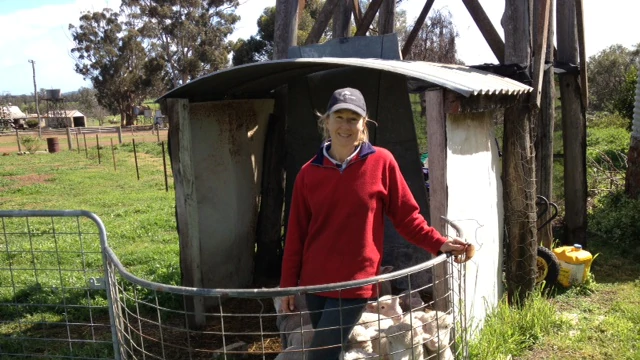 The reward is in the figures though - Anderson Ram's lambing percentage is around 110 but with a stocking rate that's higher than the district average. Lamb survival is up to 94 per cent in the singles and 170 per cent in the twins and Lynley has her sights set on improving it. She's working to increase the twin statistics to 180 per cent in the near future.

"It's definitely a lot of work but while we're out there we also record pedigree and that's really important. We also score the ewes on temperament. We're breeding for calm ewes which helps with lamb survival," she said.

"The other thing we've been selecting for many years is eye muscle and fat. The higher fat gives you better lamb survival and it's all part of the bigger picture to try and get accurate breeding values."
Lynley also scans ewes so twins and singles can be managed separately. This practice means they can be managed according to the nutrients they need and be put into paddocks where there's a lower density of lambs being born every day for twins than what there is in a paddock for singleton births.

With Anderson Rams now receiving international recognition with semen sales in New Zealand, Uruguay and the Falkland Islands, Lynley admits she's come a long way since she returned home with just a backpack and a vague plan. Fortunately, she's always had the backing of her biggest supporter.

"I really didn't know anything back then but I had such a thirst for knowledge and my dad was very patient and such a good teacher," she said.

"It was in a time when women in farming was really uncommon and he copped a bit of flack but he gave me a lot of space to make my own decisions, my own mistakes and grow into a management role."