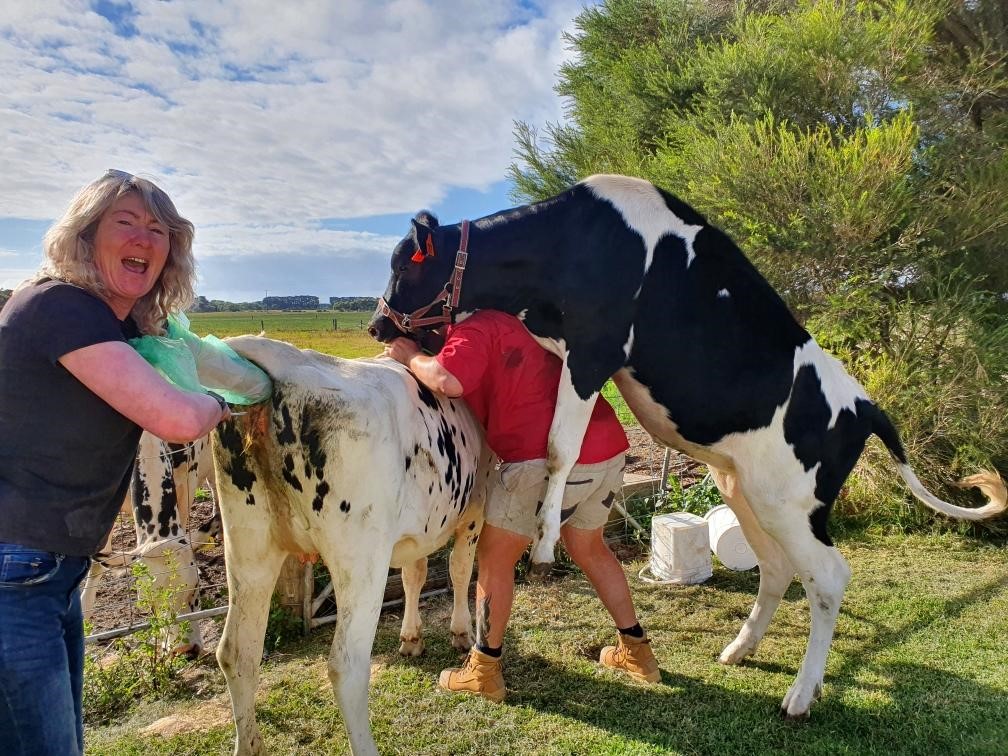 Ange Wilson has spent almost 20 years with her arm somewhere she jokes her former 'office girl' self could never have imagined - but the artificial insemination technician wouldn't have it any other way.
The overalls are a far cry from the business attire she used to sport and the hours certainly aren't 9-5, but striking out on her own and starting Southern Land Bovine Services two years ago has paid off for the Pomborneit, Victoria resident.
Her alarm rings by 3am most days and some mornings will see her inseminate hundreds of cows. Just this week, with a team of four technicians, she managed to service 660 cows before most of us have even had our morning coffee.

It's a delicate procedure but one that Ange has down to a fine art. After taking the semen out of the liquid nitrogen tank, it's thawed and entered into the inseminator. Ange then inserts her left arm anally where she feels for the cervix. The inseminator goes in vaginally and is threaded through the cervix. Ange drops the semen into the uterus and then with plenty of science and a little luck, the cow will soon be in calf.

While she says you've got to have the utmost respect for the cows, it's the same for the dairy farmers. Many of Ange's farms are repeat clients who she's formed a trusted bond with.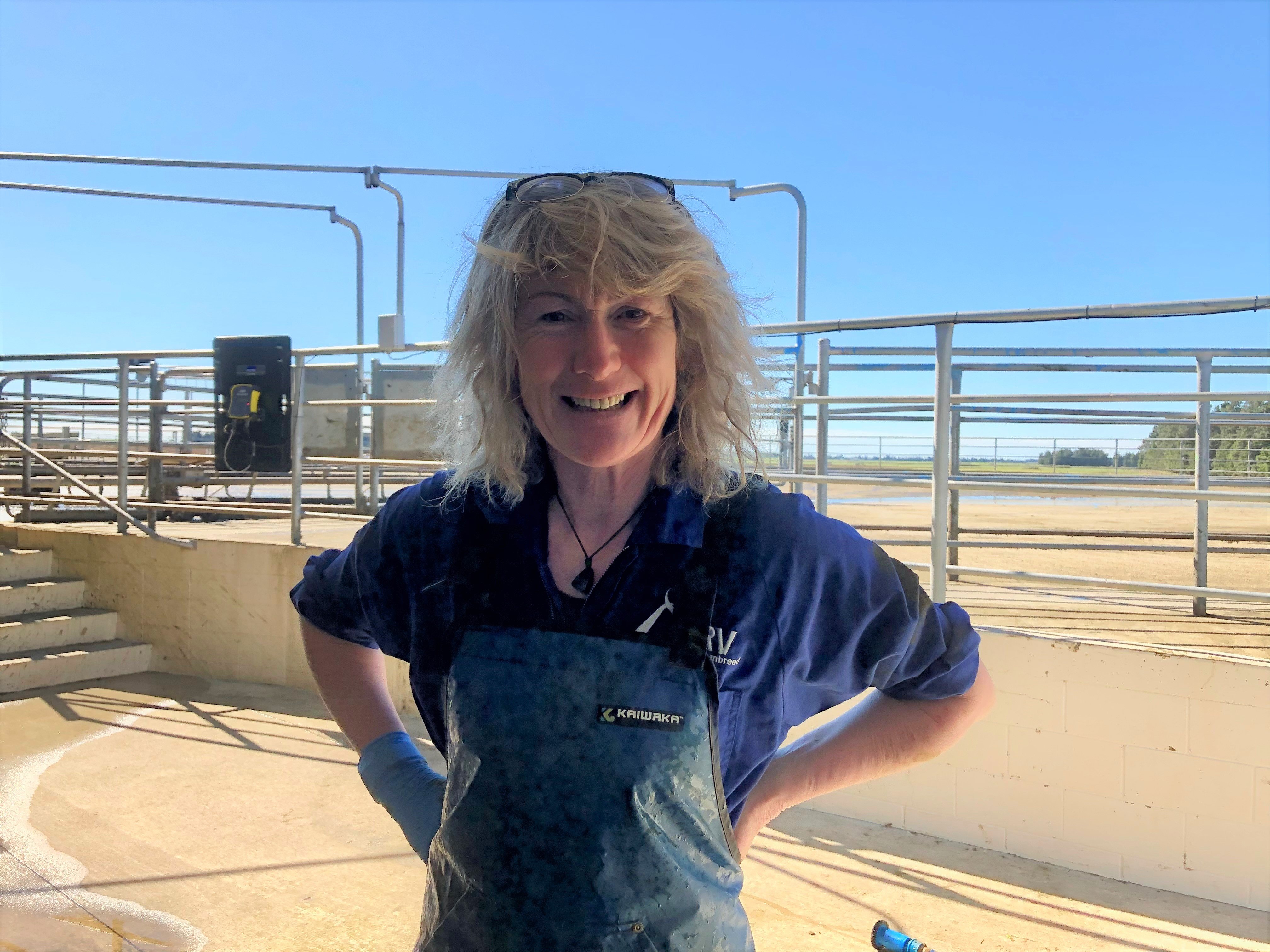 "We're service providers, so forming a relationship is the key to it," she says.

"You do your best to get their cows in calf and the farmer trusts you to do your job to the best of your ability because they do pay a lot of money for the semen and the service, and they need to get their cows in calf so they have a calf and produce fresh milk."

It's more than just a job for Ange. The passion and dedication she has for the dairy industry and the artificial insemination science is something Ange is keen to pass on.

She's started taking young people, mostly women but men are also welcome, under her wing to teach them the trade. While she's had some fantastic apprentices, Ange says finding new talent ready to embrace the trade is a challenge for many technicians in the industry.

"We're all getting on a bit and I'm really on the scout for some young people. If I had some young ones coming through we could train them so they could do what I'm doing and have their own farmer base," she said.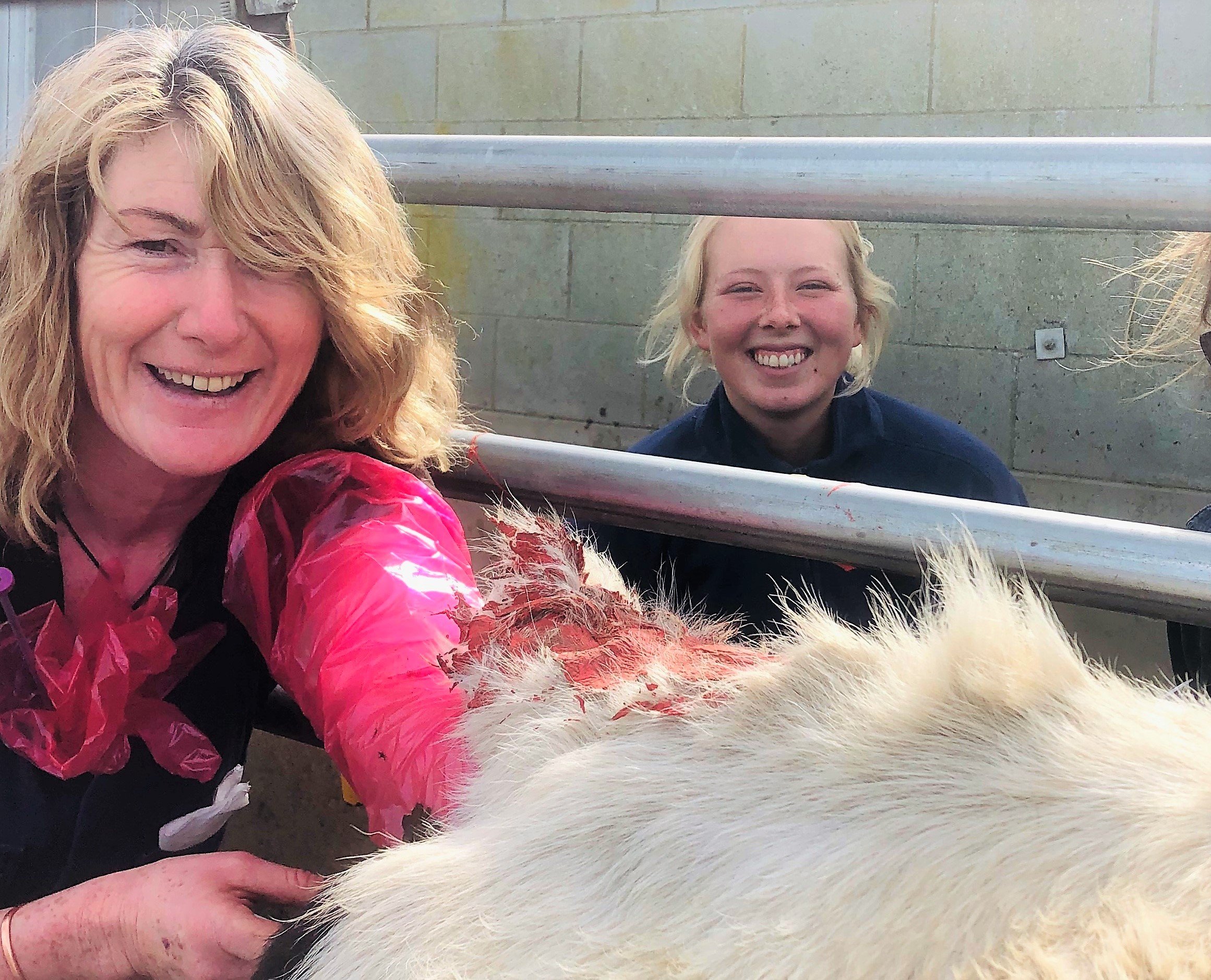 Ange has no shortage of knowledge to share. A few years ago VikingGenetics flew her to Denmark to take on Fertility First training in reproductive health. A proactive, rather than reactive approach, Ange studied 'dirty cows', a term used to describe cows with ovarian cysts, retained membranes or other issues that could affect their fertility. The training means Ange can save farmer's time and money by avoiding what would likely have been an unsuccessful transfer.

Ange is an outspoken advocate for the seven day a week, rain, hail or shine, dairy industry. She's a familiar, friendly face in south-west Victoria and although her skills are in high demand, she says she'll never be too busy to give every client her all.

"I once had a boss say to me, 'I don't care how you drive but when you drive down a farmer's driveway you will drive slowly and you will drive slowly out like you've got all the time in the world no matter how busy you are because that farmer deserves your time' and that has always stuck with me," Ange says.