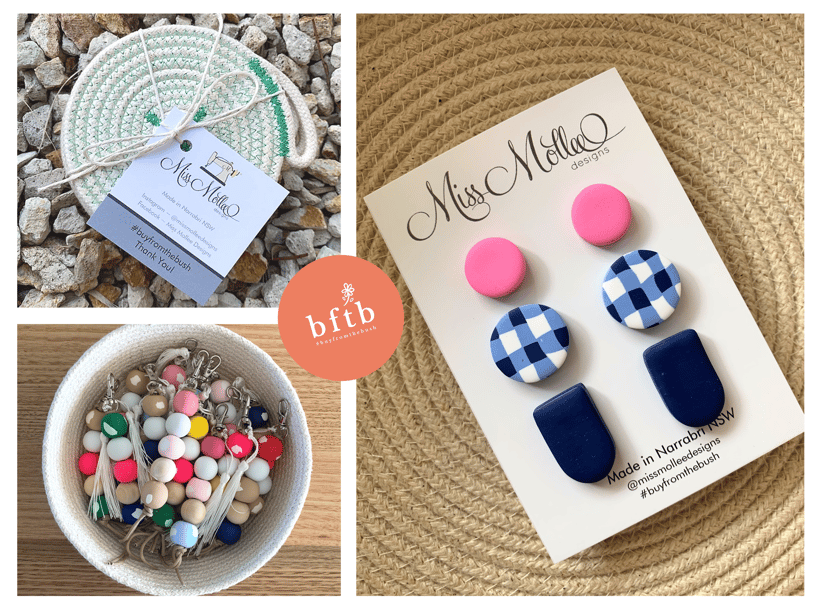 Jenny Mapstone is a farmer's daughter from Narrabri, NSW. The family property, "Mollee" is the inspiration for her brand. The farm grows cotton, wheat, barley and oats, and runs a small herd of cattle. Her Dad and brother, Matthew run the farm together and pride themselves on employing good science, new technology and industry best practice principles to ensure that sustainability is at the forefront in all operations.
Jenny's 'day job' when she's not running after her two children Sophie (4) and Campbell (2) is based at Nutrien Ag Solutions Narrabri where she processes livestock sales so is very familiar with the Auctions Plus platform. You will quite commonly find Jenny in her office on a Friday morning watching the Eastern States Cattle Sale with a client or two on the lookout for more stock.
When the kids are finally in bed and her husband Dan (painter & beekeeper) is tucking into his latest bee magazine winding down from a busy day, Jenny finds time to herself to get creative with her sewing machine & clay.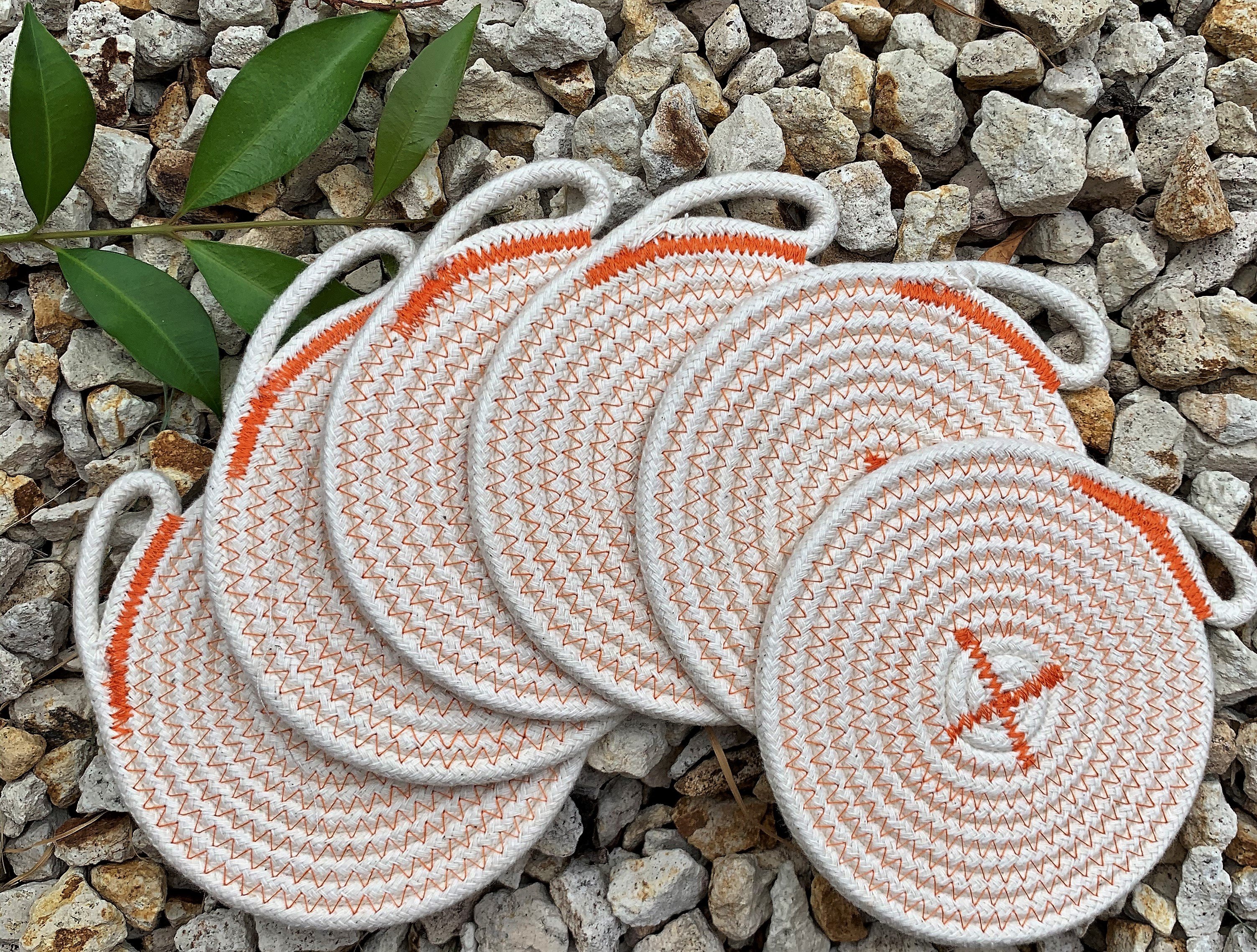 These rope bowls have been handmade with 100% Australian cotton, and even come with the delicious earthy scent that evokes all of the nostalgia of cotton harvest on the farm for Jenny and her family.
Jenny also creates polymer clay items like earrings & keychains when time permits, this medium creates a fun & bright aesthetic to the Miss Mollee Designs brand.
Since BuyFromTheBush swept the nation back in Nov 2019 it has made such an amazing difference to so many small businesses including Jenny's Miss Mollee Designs. The flow on effect has been amazing, at a time when there was no rain in sight to now where the grass is finally lush and green (for now) it was just the campaign that was needed to lift the spirits of so many small businesses and show we weren't forgotten by people who aren't from 'The Bush' and the amazing support will not be forgotten.
Buy From The Bush Website: www.buyfromthebush.com.au
Socials: @buyfromthebush
Miss Mollee Instagram: missmolleedesigns