She's the cheery voice on the other end of the phone for the AuctionsPlus commercial operations team by day, by afternoon she's a yoga teacher and as the sun escapes the sky, she morphs into a graphic design student. Oh, and she's expecting her first baby next year. Emily Armstong always knew she was destined for a future in agriculture; she just didn't know she'd be quite so busy.
After growing up on a property between Griffith and Hay in the NSW Riverina, Emily took off to the Northern Territory for a stint on Brunette Downs. The unique magic of the Territory quickly drew her in and Emily said it was a tough call to leave two years later.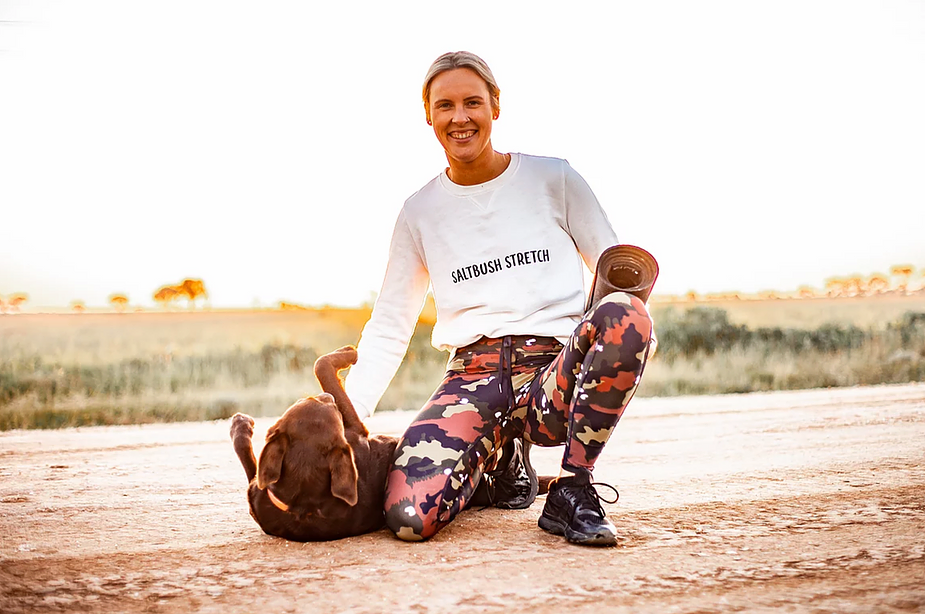 "It was just the most incredible time and to have that experience of throwing yourself in the deep end teaches you so many qualities for not only your work life but your personal life too. I never wanted to come home but something pulls you back and today I'm where I need to be," she said.
Studying at Marcus Oldham College in Geelong led to an internship with AuctionsPlus which evolved into to a full-time job at the Sydney headquarters. Three years later she felt the call of home and swapped the city for her husband's family property near Carrathool, not far from her hometown in the Riverina.
She rejoined the AuctionsPlus team in March and said her phone hasn't stopped ringing since.
"Coming back at a time that followed a turn in the season has been amazing. People were excited, positive and wanted to talk and the sheer number of commercial and stud stock has been incredible," she said.
"Obviously when covid hit there was a time there when people weren't allowed to go to the saleyards and we've got some people who'd gone to the same sale every week for 30 years. All of a sudden they're having to go to a new system and that's bloody scary but it was actually really good to be there to guide people through that."
A typical week will see Emily touch base with as many assessors and agents as she can in the Riverina region. Being right there to help them with any questions they might have and knowing who's on the ground assessing the stock is crucial, she says. When it comes to her predictions for 2021, Emily said she could do with a magic ball.
"It's bloody crazy at the moment. I just texted one of my guys who made a broker record. It was $561 for ewes and lambs so nothing surprises me anymore," she said.
"There's been so much cropping put in everywhere this year, so there's feed around and I think as long as the season continues they'll stay strong."
While she's still waiting on that magic ball for the market, Emily's carving out a unique role in the agricultural industry through her graphic design study. She's hoping to incorporate her agricultural knowledge with her passion for creativity.
"I feel like there's such a gap between creativity and ag people and there's no middle person. I've got the practical experience in terms of being able to relate to ag people but then hopefully one day I get the technical skills to design them some goodies," she said.
In the meantime, she's loving talking to all her "guys and gals" on the ground every week and says she feels very fortunate to be able to live in the middle of nowhere and still work in a role she loves.
And finally, Emily shared with us one piece of advice that's always stood her in good stead - do what you can do well and outsource what you can't do well.
"Excel spreadsheets on a Friday afternoon would probably fall under the latter category," she jokes.