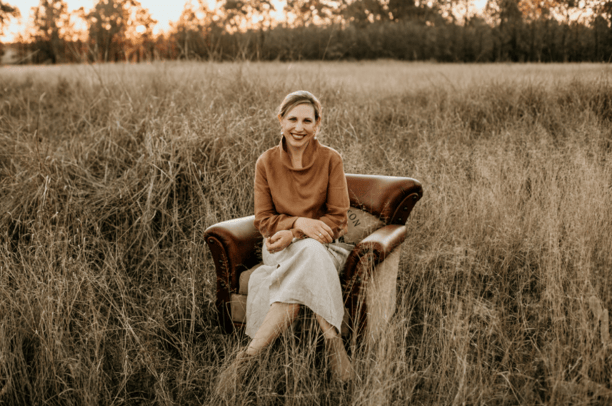 From CEO of the Australian Wagyu Association to broadacre cropping farmer and now a motherhood coach, there is very little that Benita Bensch hasn't done - but she has left an indelible mark on the agriculture industry.
Hi Benita. Tell us a little bit about your professional background in agriculture.
My career began in 2003 in the beef industry in genetics, genetic technologies and extension after studying Rural Science, and then a Graduate Diploma in Marketing and Management. Initially, I started as a BREEDPLAN Consultant with the Agricultural Business Research Institute, which I then combined with a role as Chief Executive Officer of the Australian Wagyu Association, before moving on to a Technical Officer role with Tropical and Southern Beef Technology Services.
I pivoted in 2007 with a move into a Public Relations firm and within 12 months launched my own business - Sunburnt Country Consulting - specialising in helping seedstock producers with their sale catalogues and sale promotion. My business grew significantly over five years to become a boutique agency specialising in marketing and communications. During this time my husband Adam and I started our own broadacre cropping enterprise in southern NSW.
In 2013 while completing my coach training I transitioned into business coaching, predominantly focused on female micro business owners. Late in 2020 I commenced in my role as a Farm Business Coach with the Farm Owners Academy, also coaching mothers privately. I do this alongside running our beef and grain property with Adam, our four boys, and my broader family at Moonie.
How do you find the opportunities in agriculture in the present day?
There always will be a range of challenges that the agricultural industry faces related to the environment, markets, labour, regulations, leadership, land use and ownership. But for every challenge there is an opportunity as well - it's a matter of perspective. I think the opportunities are abundant in agriculture and as an industry there is room for improvement, as well as room to attract good people into it.
In terms of finding the opportunities in an agricultural career, the main thing is starting. Get into the industry, learn as much as you can, be curious, be good at what you do, make connections, ask for what you want, and the opportunities begin to present themselves.
What would you say to other women considering a career in agriculture?
Go for it! You don't need to know all the 'whats' or 'how's' at the beginning of your career. Get involved, take an opportunity and continue following what feels right. Know that every experience equips you with knowledge, tools and connections that you will carry with you throughout your career.
---
Find out more about Benita at https://www.benitabensch.com/.
Image Credit: The Rural Storyteller
---