At Beef Australia, AuctionsPlus hosted the Next Generation Forum where key industry representatives and future leaders came together to unpack how to make your start and leave your mark in the Beef industry.
Headlined by Matt Hood from Rabobank New Zealand, Bristow Hughes and Angus Street, CEO of AuctionsPlus - they discussed and shared their experiences, tips and tricks for whether you are starting, growing or looking to take the next step in your career in agriculture.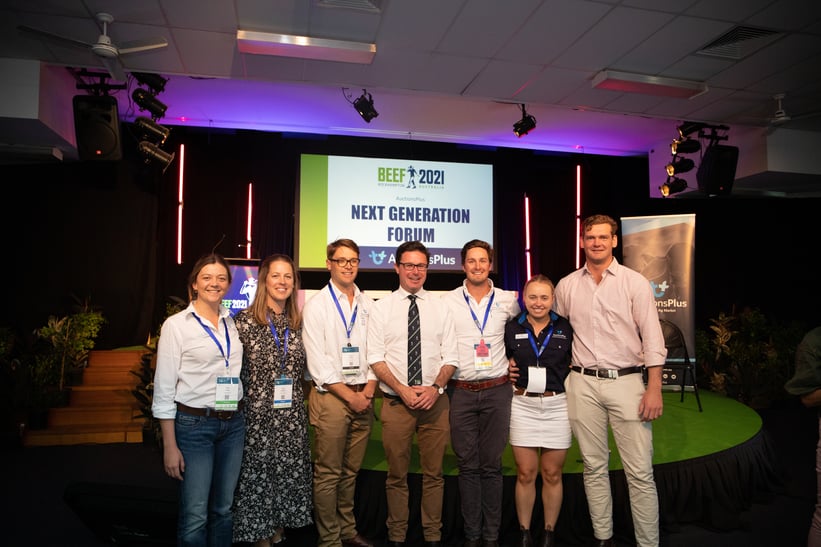 From left to right: Holly Baker, Ellen Simpson, Angus Street, Hon David Littleproud MP, Oli Le Lievre, Zoë Macfarlan, Hugh Courts.
#APlusBeef21
#BuildingTheFutureOfBeef