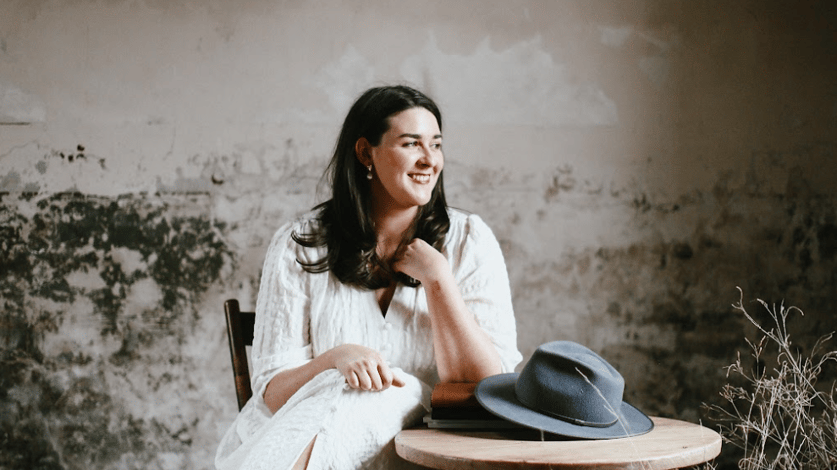 From her kitchen table on a Queensland cattle property, Claire Dunne set out to uncover the stories of women on the land - just like herself. In reflection, she admits she may have been a naive 23-year-old producing a slightly rough around the edges product, but as tennis great Arther Ashe urges, she was starting where she was, using what she had, doing what she could.
Fast forward six years to today and Graziher Magazine is enjoyed by women across the world. The beautiful quarterly publication, along with the Graziher Life on the Land podcast, shares the stories of women who live, love and know the land.
Claire is one of them. Growing up on a cattle property near Rockhampton, she later tried her hand at university, decided it wasn't for her and returned to work on the family farm. When she started searching for stories of other young women working in her industry, it quickly became apparent there was a gap in the market. Despite having no formal background in publishing or editorial, Claire took the leap.
"It was when we had 400 print orders in the first two weeks that I realised the market was certainly there and it's only grown," Claire says.
"I was very much learning on the go but I had so much help and support from other rural women who just wanted to see the idea get off the ground too."
Claire is still learning on the go but these days her lessons involve juggling Zoom meetings with nap schedules, feeding and nappy changes. Her and partner Tom welcomed their first baby, Flynn, four months ago and live on Tom's family's dairy farm in the stunning Taranaki region of New Zealand's North Island.
She handed the editing reins to former editor in chief of Country Style and Vogue Living, Victoria Carey this year and is focusing on the publication's directional future.
"We're really looking to expand our digital footprint to be able to reach even more women, but also complement print because I certainly believe there's still space for print too," Claire says.
"We'd also love to start having more conversations with our community to tackle all different types of issues affecting rural women, while also slowly expanding the team and our readership."
While working from home has certainly been the catch cry of the last 18-months, it's nothing new for the Graziher crew - it's always been remote-based. Living and working across Australia and New Zealand, the team jumps on communication channel Slack every morning and catches up via the coffee room chat. Plenty of Zoom calls and emails, many crafted by Claire at 2am - prime time for new mums - help bring the publication together.
With an increasing number of women returning to the land or moving to rural and regional Australia, there's no shortage of beautiful, inspiring and timeless content ahead.
"There always seems to be too many stories to tell so we're really excited to keep sharing them and find new ways to tell them," Claire says.
****
How does a pair of free pair pearl earrings sound? Purchase a two or three year subscription to Graziher today and you'll be sporting a stunning Peggy and Twig creation in no time.
Subscribe here: https://shop.graziher.com.au/collections/graziher-magazines/products/magazine-subscription
---