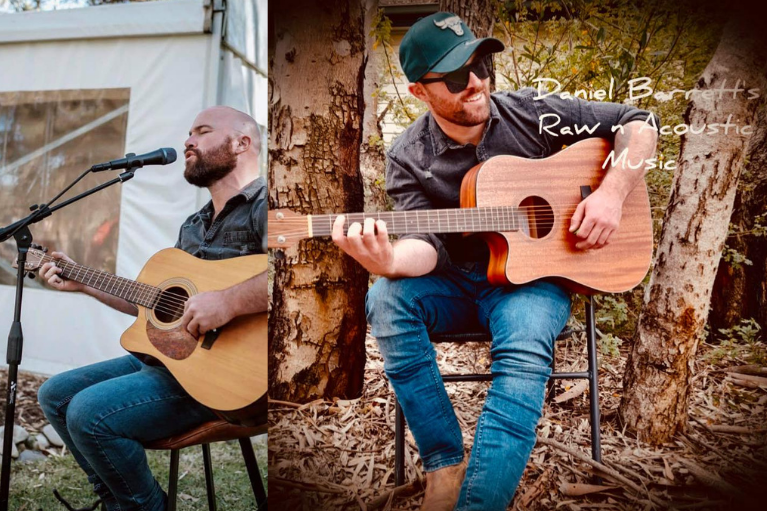 We are incredibly excited to announce that AuctionsPlus has found our Unsigned Artist and will be bringing Daniel Barrett to Beef Australia with us in May. Daniel is a self-taught singer/songwriter from the Murray River town of Echuca in Victoria. When we spoke with him, he couldn't believe that he had won, "I don't know what to say, I'm really thankful for the opportunity. I can't wait to show more people what I do".
Daniel's childhood was spent doing the regular 'country kid things' on the families 47,000 acre sheep, cattle and horse property near Balranald in South-Western NSW. Receiving an electric guitar to share with his younger brother in his early teenage years his passion for music quickly became apparent. Reflecting on why he didn't pursue his music straight out of school, he says, "I got caught up trying to learn music that would please other people and I just fell out of love with it".

More than half a decade behind the wheel of B-Doubles and Road Trains, his life on the road left little time to touch a guitar and music became a distant memory. Rediscovering music during the Covid-19 lockdown, led him to going public with his music in August of 2020 via his Facebook page, giving him the opportunity to share his own songs and covers with a growing audience, "I pride myself on being a vocalist and I want to stick to creating music that makes me happy. I've become comfortable with playing again".

With aspirations of being signed one day, Daniel hopes it is his ability as both a singer and songwriter that get him noticed, "Initially I thought being a songwriter was where it was at, but I've found I wanted to hold onto them for myself. I want to play, write and release my own originals". As part of his prize, we'll be helping Daniel record his first EP which will be released in April.
---
Follow Daniel Barrett Music
Facebook: @DanielIPBarrett

Instagram: @danielbarretts_rawnacoustic