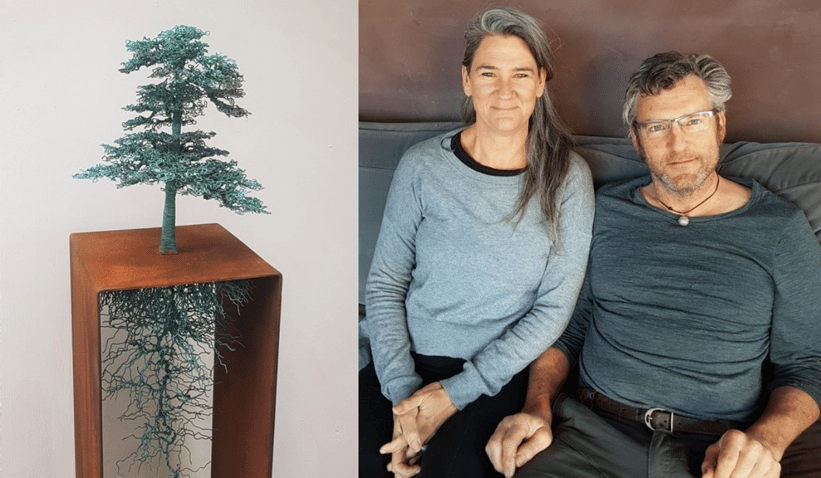 The October long weekend usually marks the time where the population of the Hunter Valley town of Dungog (NSW) doubles. Beginning in 2018, Sculpture on the Farm, brings together sculptors, the local Dungog community and the wider public.
Set up as a not-for-profit organisation, this community initiative decided that 'The show must go on'. The virtual sculpture exhibition can be seen on the Sculpture on the Farm website and sales go LIVE on Friday 1 October at 5.30pm.
This year's celebration will be held across ten days, with more than 140 works as part of this year's exhibition. From this Friday at 5pm, you can join the party via Zoom on Friday at 5pm, where the 9 prizes will be announced.
To kick start the event, we chose this fascinating sculpture, the 'Little Gingko' a piece by Ulan and Rachel!