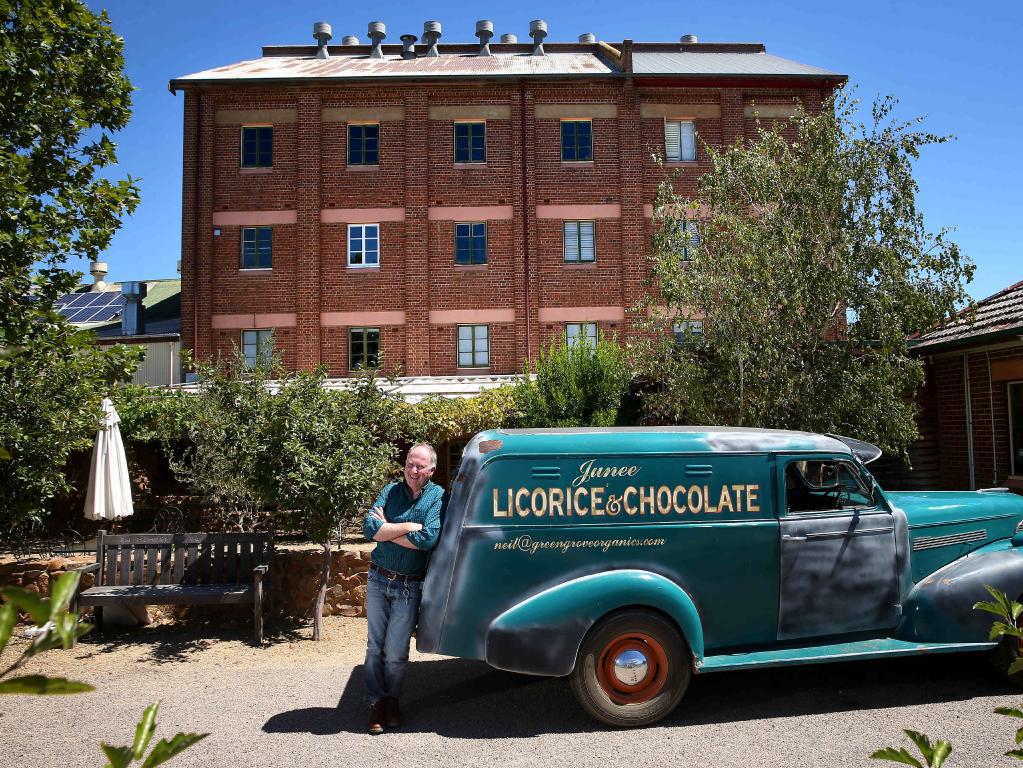 The first time his local council asked Neil Druce to submit a DA he scratched his head in confusion. Why would he need a district attorney? The self described 'farm' boy from Junee, Victoria chuckles at the memory now. These days he operates one of Australia's best-known regional tourism attractions and it's clear he's now well-versed in Development Applications.
The Junee Licorice and Chocolate Factory came to life in 2001 after Neil's family bought the old 1935 flour mill in the late 1980s. In 2003 life got even sweeter when chocolate was brought into the mix, producing a range of organic, confectionary delights.

Neil's father was one of the first organic farmers in the 1960s, ignoring his critics who labeled it 'weird farming'. The organic tradition continues at the factory today, albeit without the weird tag. The Factory produces a rapidly growing range of innovative, organic sweets stocked in shops around Australia and overseas.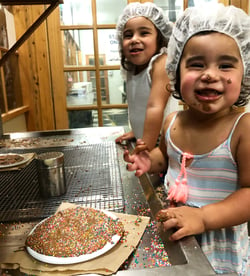 Junee Licorice and Chocolate Factory is operated by Green Grove Organics, a family operated farm-based enterprise that has been practicing organic farming since 1962. Green Grove holds Level "A" Organic Certification through the BFA (Biological Farmers Association of Australia, P225).
The licorice factory is one of those community treasures that's as much loved by locals as it is by travellers from far and wide. It sells a range of locally grown produce from honey to olive oil, and hosts regular 'meet the maker' events, 'Bubbles and Brushes' evenings, community markets and paddock to plate experiences for local primary school children. It's also the only place in the world where you can do a tour of licorice production and follow it up with a game of vertical licorice bowling, so it's little wonder the town enjoys a steady stream of tourists.

It's been a long road to success but through plenty of generosity to the local community, Neil has shaped a regional treasure. Everytime new renovations take place, he invites locals to enjoy a backstage tour of their new facility and with plenty of free coffee to go round, everyone leaves happy.

"I remember in the early days though people were coming to the factory and they were saying, 'we asked for directions to the licorice factory' and some of the locals said, 'there isn't one'," Neil recalls.

"It's a really important thing when you start a business to get the locals on side because it took a little while for the locals to accept us and to say, 'yes, it's a good thing and we love going there.' A few changes and the numbers went from 15 a day to over 300 a day."

Twenty years down the track, Neil and the Junee Licorice and Chocolate Factory are local icons. It just goes to show that a bit of weird farming, hard work and creativity never hurt anyone.

"Certainly the harder you work, the luckier you get," Neil laughs.

"But a good idea, an old building and some passionate people will head you in the right direction."
Website: www.juneelicoriceandchocolate.com