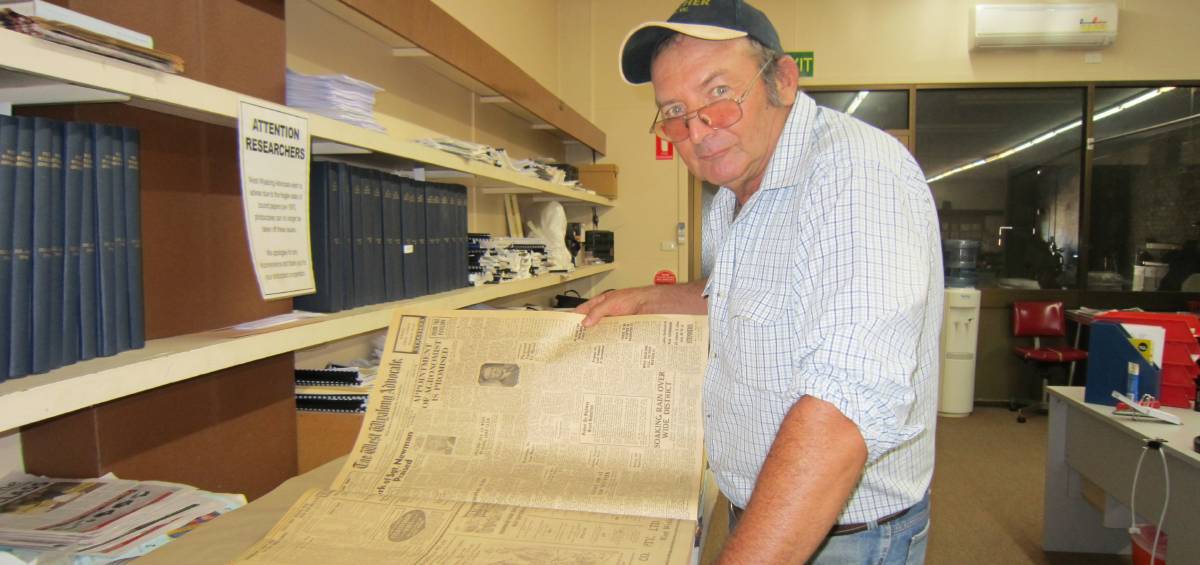 Ross Harmer spent his childhood enchanted by the stories his drover father would recount for him. Tales of adventures, mateship and mishaps shaped his youth. Ross, now aged in his 60s, is an equally captivating storyteller in his own right, sharing the history and stories of rural Australia through West Wyalong Movies.

What started out as a hobby for the West Wyalong farmer has become an integral part of his life. He produced his first film in 2008 and now has 26 titles under his belt, with another five to be completed in the coming weeks.
The documentaries capture life in our local towns, featuring everything from West Wyalong's wild past in the beef, gold and wheat era, to the special bond between Australians and their horses at work.
The DVDs have been snapped up by history buffs across the country but it was the third film Ross produced that's remained a crowd favourite. Tractors, Trains, Headers and Hay sold over 5000 copies Australia-wide, with a few even making their way overseas.
The 100 minute film recounts stories of tractors from the post-war period, the men who worked the pioneer wheat rail line, and the amazing story of how one innovative farmer took the drudgery out of harvest with the development of the first modern header.
"There had never been anything that comprehensive done on the development of farm machinery in the Australian wheatbelt and we were leading the world in harvest mechanisation so it's an incredible story," Ross says.
While he finds it hard to pick a favourite himself, Ross admits it tends to be the newest release that captures his heart every time. He's currently working on a film featuring the stories of Australia's snow leases in the 1930s. The film will unveil the history of drovers and their stock in the snowy regions, a tradition that came to an end in the 1950s when National Parks came into place.
Ross' films spark a deep-rooted nostalgia with an audience he says are people just like him - retired farmers. His followers aren't likely to subscribe to Netflix or Stan. Instead, they relish the chance to hold history in their hands.
"It's a lot of older farmers in their 70s who buy the DVDs or the younger generation will buy it to give to their father or their grandfather. It's people who want to relive those days and keep the stories alive," Ross says.
After spending his life on the land, Ross has recently hung up the farming boots. He's travelling the country in his trusty caravan and sharing his work at heritage days, farm field days and tractor pulls across the country where he meets people with their own rich tales to tell.
"I used to say my address is a shady tree somewhere in Australia but at the moment, it's wherever I can find a dry spot to park on," Ross chuckles.
"I'm looking forward to plenty of adventures ahead. I've worked with some really interesting people over the years and there's many more to come."
Article Image: The Rural - Life & Style
---

Website: www.westwyalongmovies.com
Facebook: @westwyalongmovies