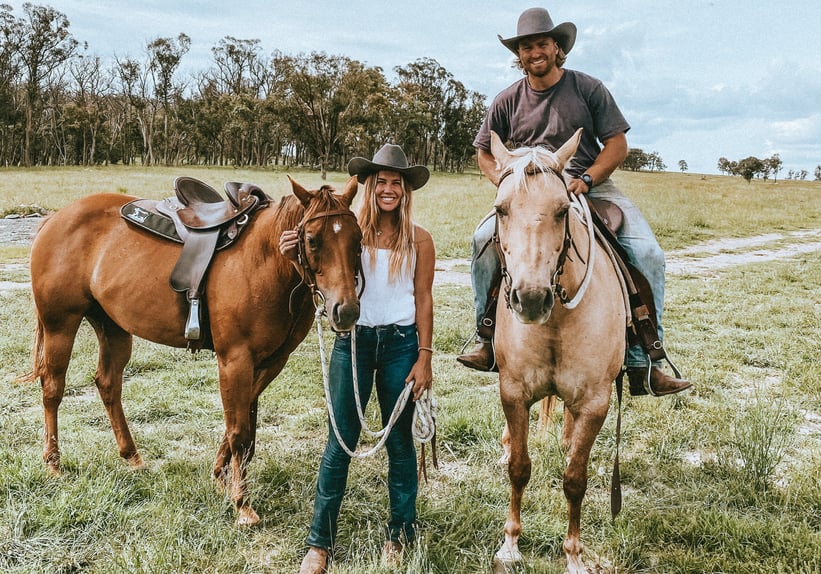 If you're a fan of Rugby union these next two names should be fairly familiar to you. Lewis Holland and Charlotte Caslick are both primed for their second Olympic games, Charlotte is an Olympic gold medalist after winning gold with the Women's 7s team at Rio in 2016. What makes these two, extra special is their affiliation to farming and the path that they have been on since they turned their dreams into a reality by purchasing a property in 2016.
Perspective is a beautiful thing, it allows you to empathise and understand someone else's situation or assess your life through a different lens. When it comes to achievements or disappointments it was the drought not long after Lewis and Charlotte purchased their farm that provided the reference point and perspective that they needed.
Listen to the podcast below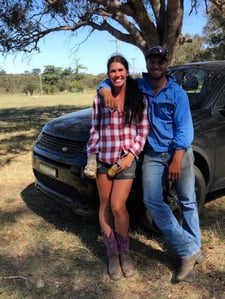 Both from rural upbringings, Lewis grew up on his family's property at Queanbeyan in southern NSW, growing up it was his dream to work on properties and follow in the footsteps of his Dad and his uncles. Rugby came along and his career has taken him around the world playing in front of tens of thousands of fans, but the passion to farm was still burning as bright as ever. Like her now Fiancé Lewis, Charlotte's passion and ability for sport was well known through high school, with country roots firmly planted in Qld it may seem a logical choice to set themselves up in a country similar to where Lewis grew up, but close to Charlotte's family in Stanthorpe, QLD.
In this week's chat, both Charlotte and Lewis talk about their hopes for the upcoming games, reflecting on the journey over the last couple of years; from drought to flooding rains, the ability to spend more time with their families and even some special training, is the secret to Olympic Gold being 'Farm fit'?
In the peak of the drought, Lewis would complete his weekly training while still making sure that he was looking after his cattle by jumping on a plane in order to feed stock and help out as much as he could, "I was travelling every weekend, at least definitely every fortnight from Sydney to feed cattle, it was a race against time to get rain and I remember as we tried to sink bores to keep water up for the cattle".
The learnings of farming have flowed back with them to their respective teams, its helped shape their perspective on both success and disappointments and looking back it was those hard times that provide the reference point that allows them to feel grateful for their community, their occupations and what the path ahead may present.