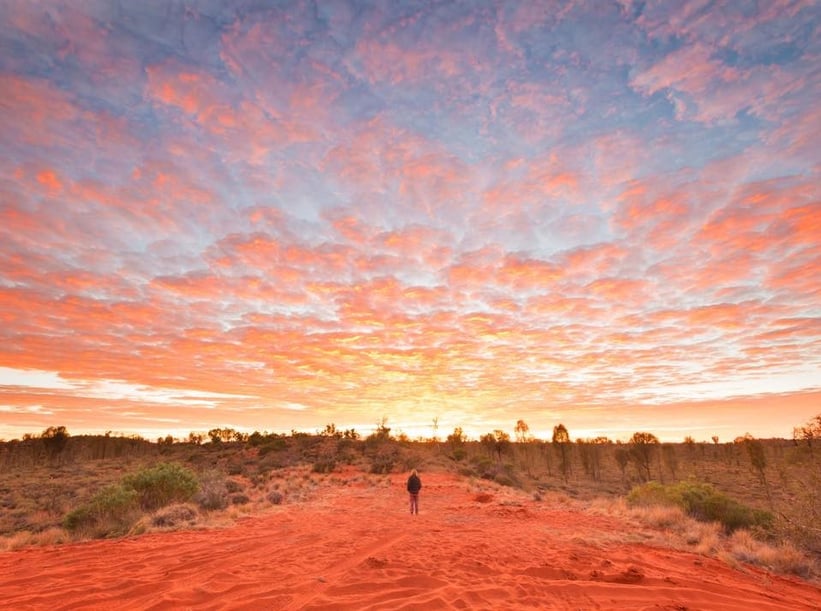 Rural life awakens in front of Georgie Mann's camera lens, a storytelling device that's turning the focus towards inland Australia instead of just the sandy white beaches so often portrayed in tourism brochures.
While photography started out as a hobby and evolved to a professional level about six years ago, fitting around farm and family commitments, Georgie has amassed a huge social media presence, with almost 22,000 followers on Instagram alone, a testament to her work and her passion for bringing rural life to people everywhere.
Georgie lives with her husband and three school-aged children at Caramut in western Victoria, a farm predominately running cattle, with some sheep and cropping in the mix.
"We are in an area between the Grampians and Great Ocean Road. It's a lovely green area, and we are so lucky to live here, but we always laugh that I suffer from 'red dirt fever'," she said, expressing her love for the red dirt world of outback Australia.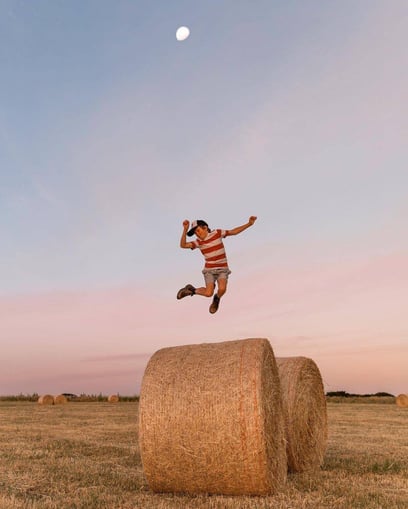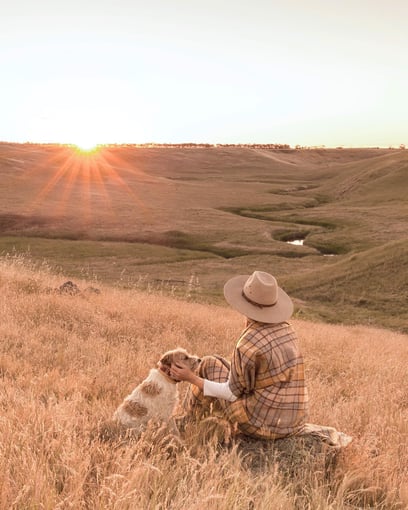 "We did a few outback family trips early on, and those outback landscapes really resonated with us all. In the last 10 years I've only grown to love it more and more," Georgie said, reflecting on an eight-week trip to the Kimberley as the moment the family became hooked on the outback.
Since then, Georgie has travelled to remote and regional areas across Australia with camera in hand.
"There's a raw authenticity to inland Australia, and to me, this is the real Australia."
Words often can't translate the colours, the expanse or the elegance of untouched land in the outback. But Georgie's photography can.
"I like my photos to be evocative; I don't want people to just see what I have captured, I want them to feel it."
While her skill set includes everything from commercial images to property portfolios, events and family shoots, it is Georgie's ability to capture the rural environment that has seen her work published in various magazines and tourism organisations across Australia and overseas.
"I love capturing the beauty of inland Australia, whether that's landscapes, bush businesses or people. There is nothing I love more than hurtling up a dusty track, or leaning out of a chopper capturing and sharing visuals that people wouldn't ordinarily get to see."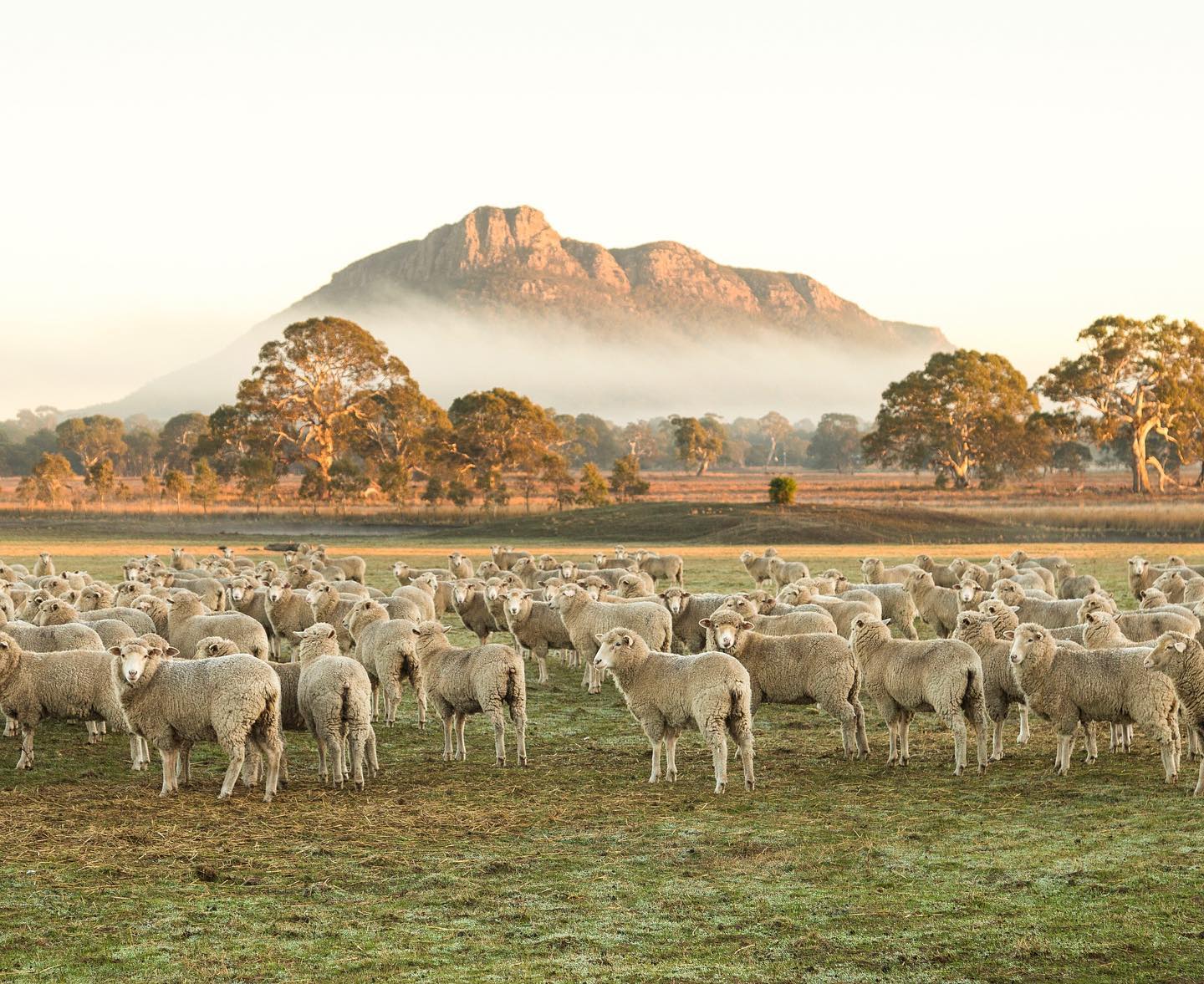 Georgie started sharing her work through social media when she took her photography to a professional level.
"It's a great platform for a visual medium; there's no way I would be in the position I'm in now without it.
"Short of going and having a gallery, how else do you get your work out there?
"It's also a great way to connect; I have made great friends and connected with other photographers who have inspired me."
While modest about her following, Georgie acknowledges most of them came on board early on in her career, with large influxes of people coming to her pages when Tourism Australia used her photos.
"I try not to focus on that too much now (the numbers) as it feels pretty shallow, but I'm grateful I gained the audience early on.
"If you're starting a business now it's really hard to get that many eyes on your work. To grow now it has to be done through collaboration, it doesn't just happen from your photos being posted on another site."
When COVID hit last year, many businesses turned their attention online, but needed content to stop people scrolling and that's where Georgie's photography came in.
"Last year I got a kick out of helping businesses when they were floundering. My role is so insignificant, but I like to think I can help in a small way."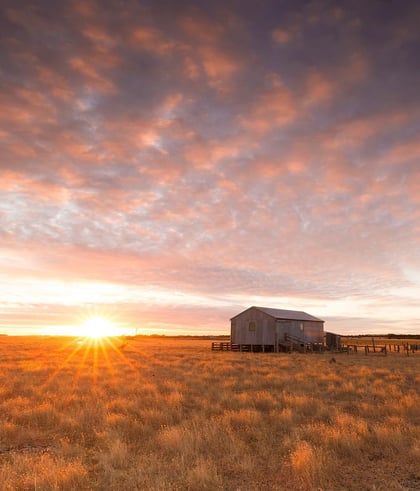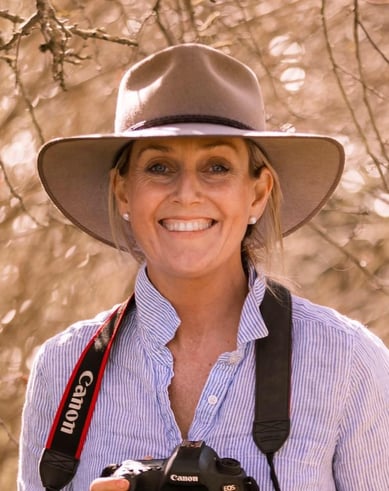 While the tide has been turning for some time towards rural Australia, with campaigns such as #buyfromthebush changing attitudes and linking the city to the country in a way that hasn't happened before, COVID also pushed things along in a positive direction.
"It's really nice to see a value being placed on the lifestyle and landscapes in country Australia as there's so much beauty to visit and quality, bespoke businesses and products to support.
"I hope it's a trajectory that is here to remain, that people will increasingly see the value of an authentic country lifestyle; I hope it's not a knee jerk reaction to COVID.
"But COVID is here to stay for a while and I guess it's a silver lining that Australians have been forced to look more closely at their own backyard. It's so great seeing such an influx of people finding beauty in farm stays and country towns with little products where the makers and artisans have been so undervalued."
With a camel trip through the Simpson Desert on the horizon, we can look forward to seeing another remote red dirt story unfold on our social media feed.