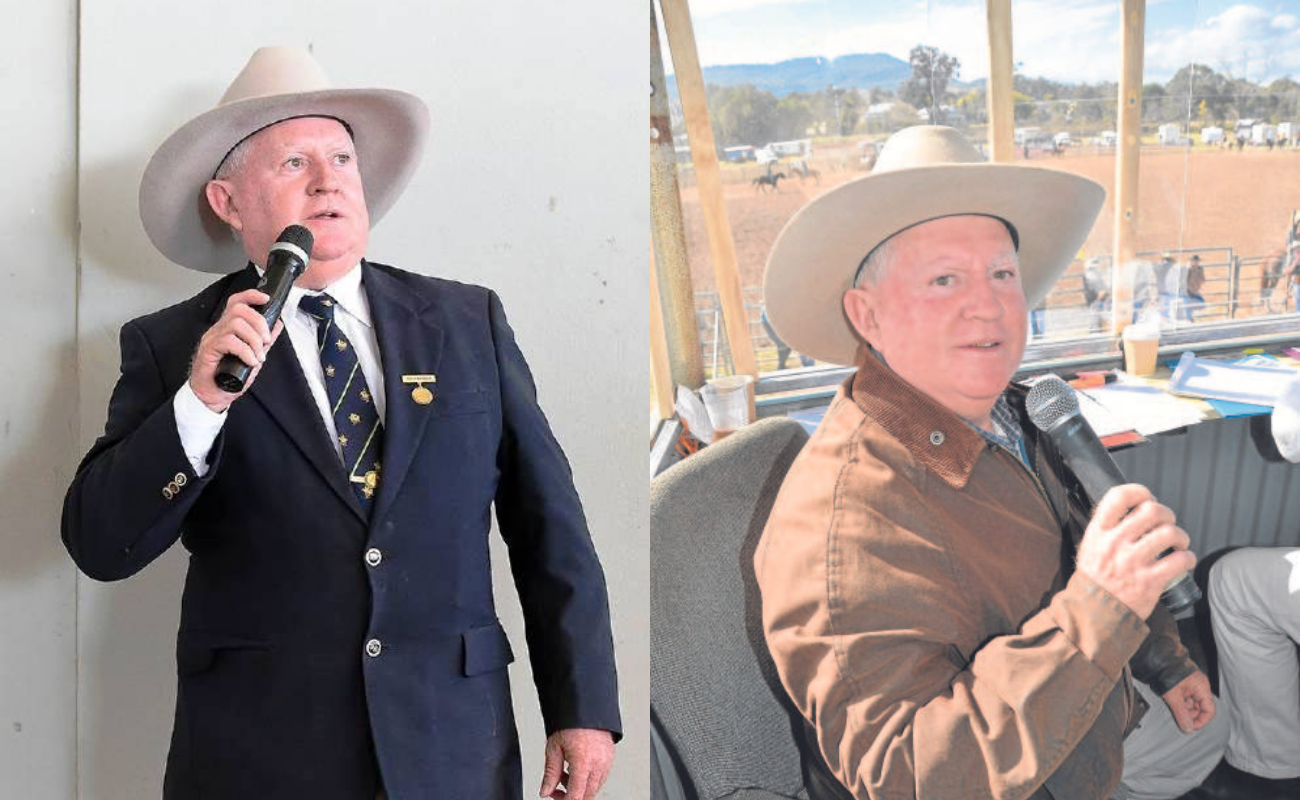 In 1983 Jim Callinan was handed a microphone to announce his very first open campdraft at the Murrurundi Showground. Almost 40 years on and the legendary local voice of horse sports doesn't plan on loosening his grip on the microphone anytime soon - in fact, he says he's just coming into his peak.
A born and bred Wingen resident, near Scone NSW, Jim was raised in the saddle. His grandfather was a keen horseman and the sport was destined to be in his future.
Since Jim's first, albeit slightly nervous foray into the broadcasting world, he's had the opportunity to announce at horse events across the country. His booming voice has rung out at polocrosse national finals, three world cups and many Australian Stock Horse national shows, and alongside iconic Sydney Royal Easter Show announcers Angus Lane, Tim Dreverman and Lyndsey Douglas.
Whether he's broadcasting at the local campdraft or Sydney Royal Easter Show, Jim says the wise words of Brian Hunt - his mentor at that first draft - are front and centre.
"He told me to always be polite, only say what you've got to say and never get involved in any disputes and I've always done that," Jim says.
"The judges decision is final and it doesn't come back to me being the announcer; the judges decision is final and you or I aren't going to change it."
While he's modest in spruiking his skillset, Jim said he's been fortunate to have been supported by many people running horse events across the country and has never been short of a helping hand from fellow competitors in the Australian Stock Horse Society. And although there's certainly a few mishaps on the mic he'd rather forget, Jim jokes that won't be happening anytime soon.
"It's a funny thing you know, you've only got to get one score wrong and people remember it. They're quick to say 'that's not right Jimmy, add that up again," he chuckles.
It's a passion that's taken Jim across the country but he says it's hard to go past the 'electrifying atmosphere' of the World Championship Campdraft at the Sydney Royal Easter Show and the polocrosse nationals at Morgan Park in Warwick, Queensland when it comes to broadcasting highlights.
There's also been plenty of personal highs along the way. In 2017 Jim received the judges and stewards awards at Sydney Royal on stock horse mare Limited Edition and in 2018 he was honoured with a Royal Agricultural Society of NSW celebration of champions of champions from the horse committee.
And while he jokes that his next broadcasting gig will be at the "COVID Championships", Jim won't be hanging up the microphone anytime soon.
"Some peope play golf, some people play cricket but horses and horse events are my life. They've been good to me and I want to stay good to them."
---
Article Image 2: The Scone Advocate