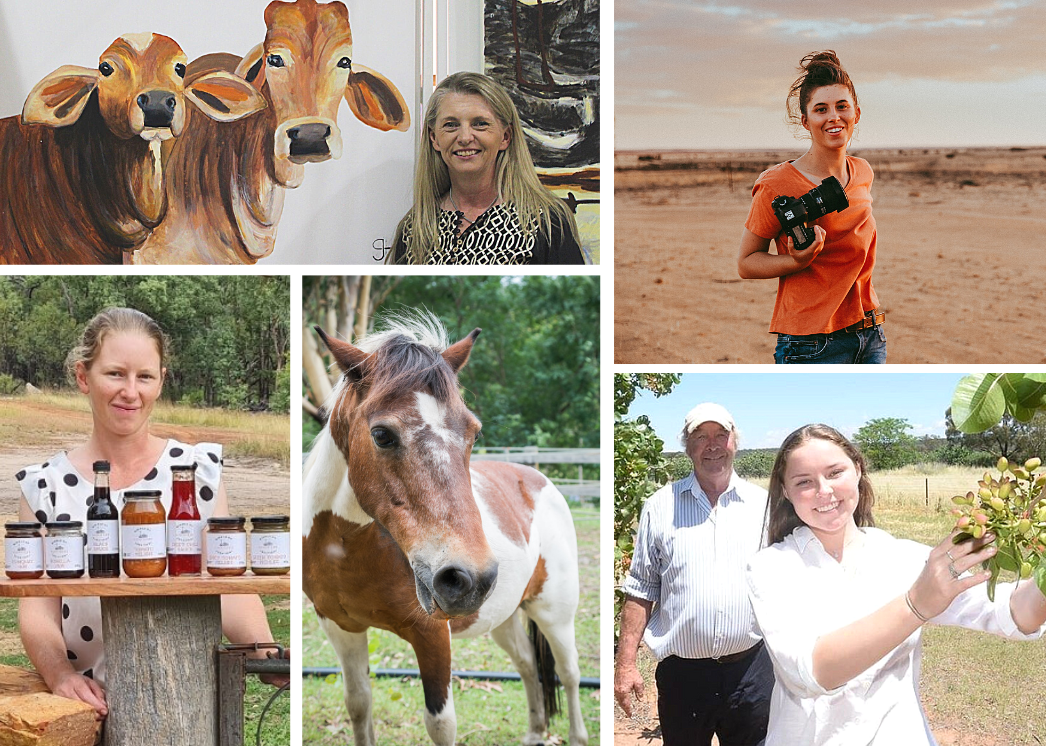 Over the last few weeks, we have been speaking to our suppliers for Beef Week from 'Buy From the Bush'. Each business will be featured at our stand during the week of #Beef2021. The stubby holders for our networking drinks will feature artworks from Ellie Morris Photography and The Heuston Herd. We will also be offering snacks at the AuctionsPlus stand from Middle of Nowhere Creations, Urbino Ag, and Murrungundy Pistachios.
Ellie Morris Photography
A love for life on the farm saw born and bred country girl Ellie Morris, from Perenjori WA capture the beauty through the lens of the rural landscape. In between work on the farm, Ellie makes the most of her photography skills by capturing the stunning scenery of her home.
"I love what I do and been able to capture the essence of my work and home in one photograph is really special".
Ellie can't wait for the opportunity to travel to the Kimberly's and Northern Territory to shoot the amazing waterfalls, rock formations, and thunderstorms which Ellie finds very captivating.
"Thunderstorms are my favorite subject matter to capture, and the wet season storms would create a striking photo especially with lightning".


Perenjori, Western Australia
Instagram: @elliemorrisau
Buy from the Bush: @elliemorris
Website: @elliemorrisphotography
---
Murrengundy Pistachios
Murrungundy Pistachios is a family business run by Richard and Diana Barton on their farm, their daughter Lucy is the 5th generation on Murrungundy.
Located at Elong Elong, between Dubbo and Dunedoo, in Central Western NSW, the Barton's run a cattle and cropping property and began research into growing pistachio nuts back in 1978.
"As there weren't many pistachio nuts grown in Australia, we decided, pistachio nuts was the crop for us".
While it took 12 years and a lot of trial and error for the 4,000 trees to deliver their first commercial harvest, the Barton's orchard is going from strength to strength.
"We have a unique range of products, Natural, Salted, Salt & Pepper, Salt & Vinegar, Curried and Chilli Pistachios, Pistachio Dukkah, Fig & Pistachio Jam, Red Tomato & Pistachio Relish and Pistachio Trail Mix".
"Keep an eye on the shelves as we are always researching and developing new products. We guarantee that no matter how sophisticated your tastes are, you are sure to enjoy our Pistachio Nut products".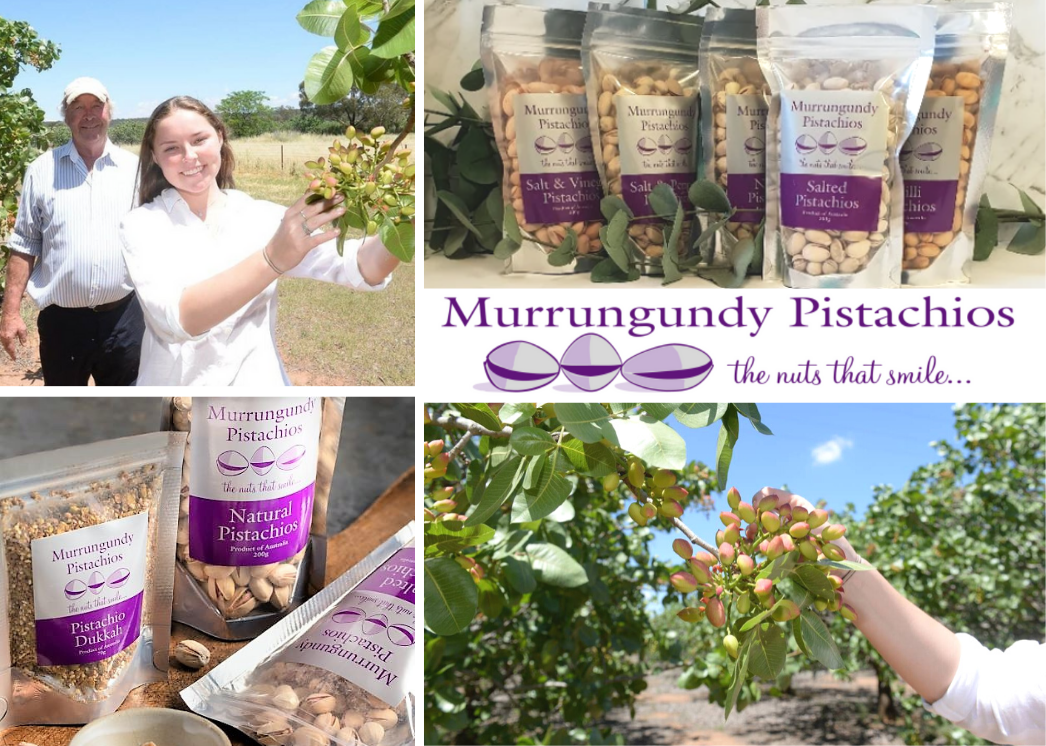 Elong Elong, NSW
Instagram: @murrungundypistachios
Buy from the Bush: @murrungundy-pistachios
Website: @murrungundypistachios
---
Middle of Nowhere Creations
Creator and founder of 'Middle of Nowhere Creations', Kahlia Mickan found inspiration from her overgrown garden full of home grown produce.
In 2016 Kahlia taught herself the art of preserving which later led to numerous creations and recipes ranging from sweet, savoury, and spicy products.
"We are determined to produce products that are preservative and chemical free and sourced from our garden".
Living 250km from the nearest town, bulk orders are made with only 3-4 trips a year to Townsville, I guess you could say organisation is key.
"It is a full time job keeping on top of the veggie garden, but no greater satisfaction than producing quality products where I have grown the produce myself…The tomato relish is definitely a hit in our house and is our most popular product to sell".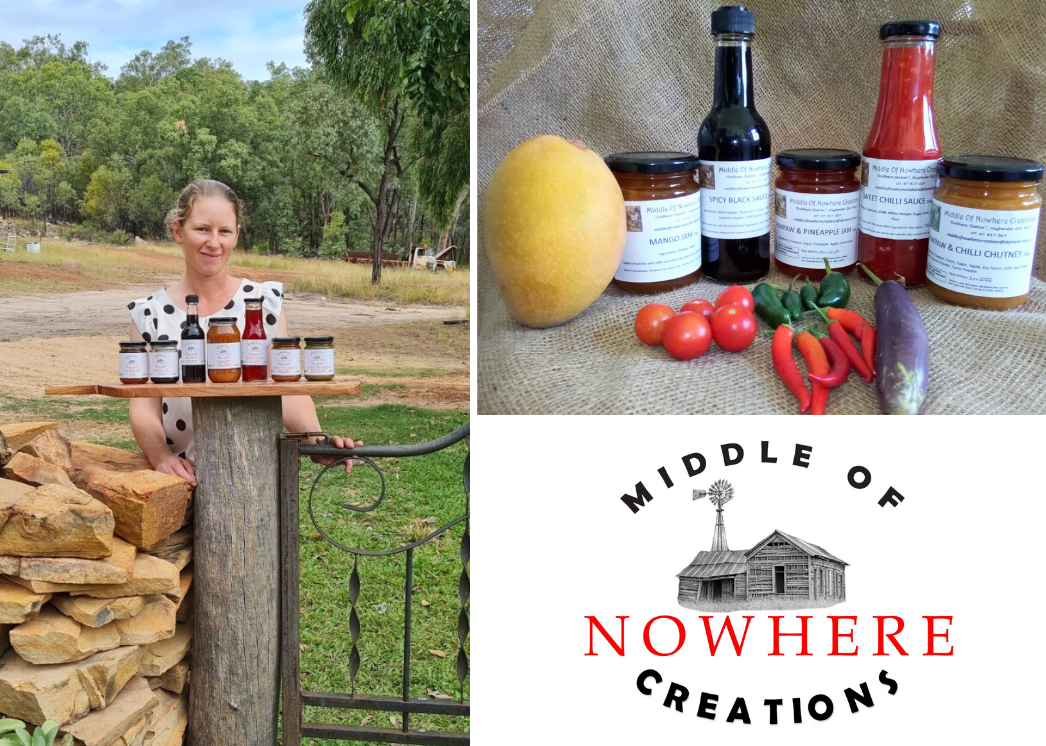 Hughenden, NSW
Facebook: @middleofnowherecreations
Buy from the Bush: @middleofnowherecreations
Website: @middleofnowherecreations
---
The Heuston Herd
A love for cows and agriculture later saw the founder of the Heuston Herd, Penny Heuston painting these bovine beauties. With a little encouragement from a marketing friend…" more like she dragged me kicking and screaming into it and set up my website for me," Heuston Herd was created!!
"Buy from the bush has been amazing for me. I am so proud of it, it was set up here in my local town by a friend Grace Brennan when the drought was at its height. Wow, what a success it has been!!
"I owe them so much for all they have done for my business. It has allowed me not to feel guilty when I paint on a 'school day', as now my artwork is a legitimate income stream in its own right and I try and paint 1.5 days per week".
Penny's favourite artwork from her collection is Bob from Burma. Penny met this cow whilst in Myanmar. "His owner adored him and I can see why, he came up to me for a big cuddle".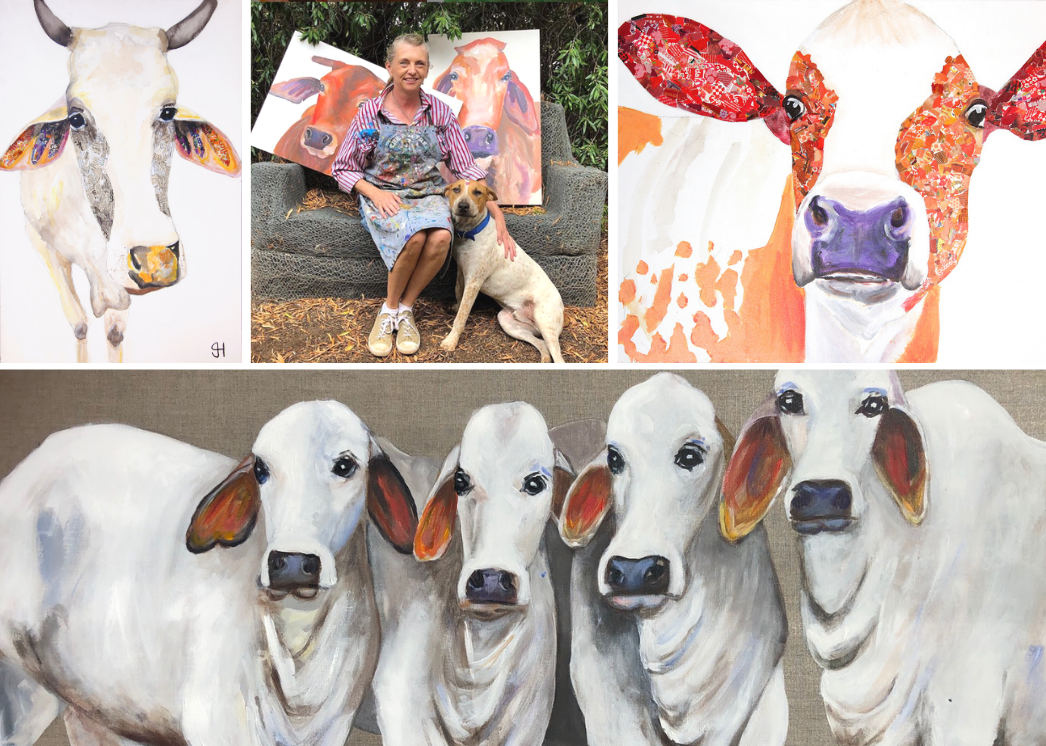 Warren, NSW
Instagram: @theheustonherd
Buy from the Bush: @theheustonherd
Website: @theheustonherd
---
Urbino Ag
Urbino Ag is a small family business founded in 2015, offering a range of homemade pecan goods along with bee products. Since Maureen and her husband bought their small farm in 2010, they have been conscious of living a more sustainable lifestyle.
"We have four large pecan trees and in a good year, they produce a lot of nuts...These nuts were the beginning of our journey...We now buy nuts from two pecan farms in the valley and that makes a selection of lovely pecan products".
Maureen also became a beekeeper at the end of 2015 where she now stocks honey, beeswax wraps and handmade soaps through extracting, bottling and cleaning the wax.
"In terms of our food products, I would say I love my pecan choc chip cookies the most as I have been making them since I was eighteen...People have always told me I should sell them and I have now been doing so for over five years".
"I get up very early on weekends to make fresh products to sell in my local street stall...I never get tired of it...It is really a passion...I love it when customers tell me how much they enjoy our products".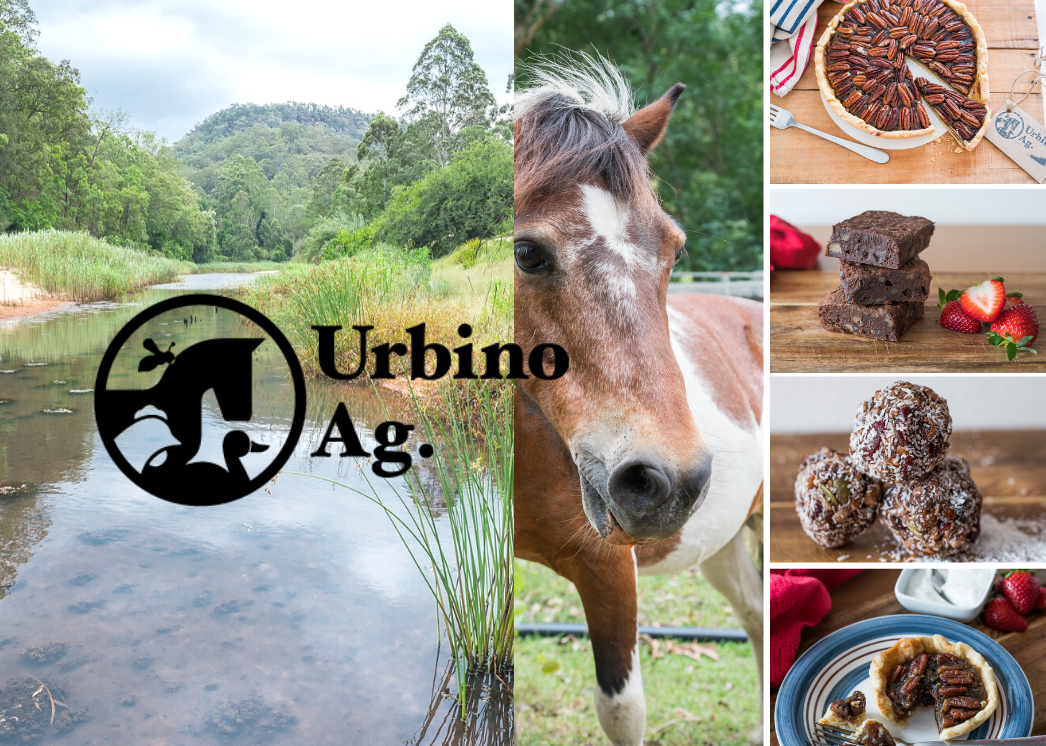 St Albans, NSW
Facebook: @urbinoag
Website: @urbinoag
---
BFTB X AuctionsPlus