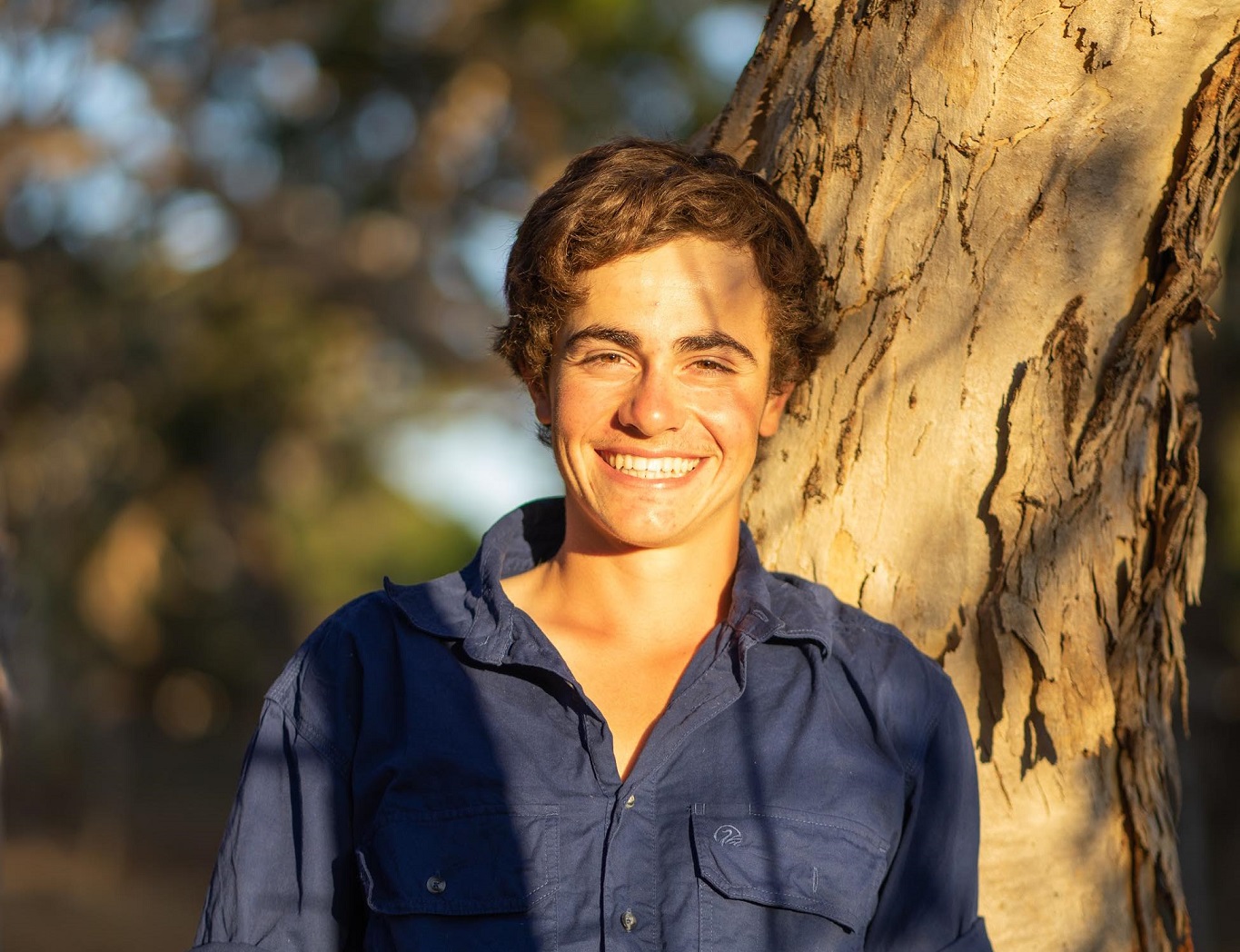 Nick Mignanelli is a young man on a mission. The third generation dairy farmer has some simple but profound goals; produce happy, healthy cows, ensure every gate swings with no help from baling twine, and find a wife and raise a family. He's not opposed to bringing in the help of Farmer Wants a Wife for the latter either. Watch this space.
As is the case in many farming families, Nick reckons he's been a fulltime employee since he was five. Now aged 20, he works alongside parents Eddy and Domenica and grandparents Carmine and Lydia. Nick's grandparents purchased the land they dubbed Verde Valley after moving from Italy mid last century to secure a better life in Australia.
After starting out by setting his sights on simple tasks that needed to be done - fixing broken gates and cleaning up pasture - Nick's involvement in the business has evolved over the years. His creativity and hard work has seen the business go from a 13/15 litre daily average to a 29/30 litre average.
"We've pretty well doubled production without doubling input costs, so I suppose that's a bit magical," Nick says.
Nick gets a kick out of finding new ways to improve operations and his dad Eddy has learnt that he might just be onto something with his innovative ideas. Last spring, the cows were producing more than 10L average than they were the previous spring. Nick puts the extra litres down to many "one percenters": from soil testing, to strategic fertiliser application, grazing and cow nutrition and understanding what each cow needs.
Down the track he's also got his sights set on purchasing collars for the cows that use sound cues to guide their movements. Right now though he jokes he 'struggles to get people to shift irrigators on time' though so his technology dreams may have to wait a little longer.
That's more than okay with Nick though. He's not out to be the biggest or the best farmer. Instead, he's focusing on a presentable, productive property and most importantly, one with happy people and happy cows.
"The reality is it's probably not going to make me a lot of money but the industry as a whole is a great one to be in and I can't really imagine doing anything else," Nick says.
"I don't feel the need to be the biggest farm out there. I just feel the need to be happy and perfect with what we've got."
Nick's currently completing a Dairy Australia course, Our Farm, Our Plan, designed to help farmers identify long term goals and improve business performance. He's excited to embrace a future in the industry he loves - and heed the wise words of the local agronomist.
"He told me 'if you spent a quarter of the time you spent worrying about growing grass on women instead, you'd have a truckload of them," Nick laughs.
"I just need one though so if push comes to shove, I'll give Farmer Wants a Wife a call."
---