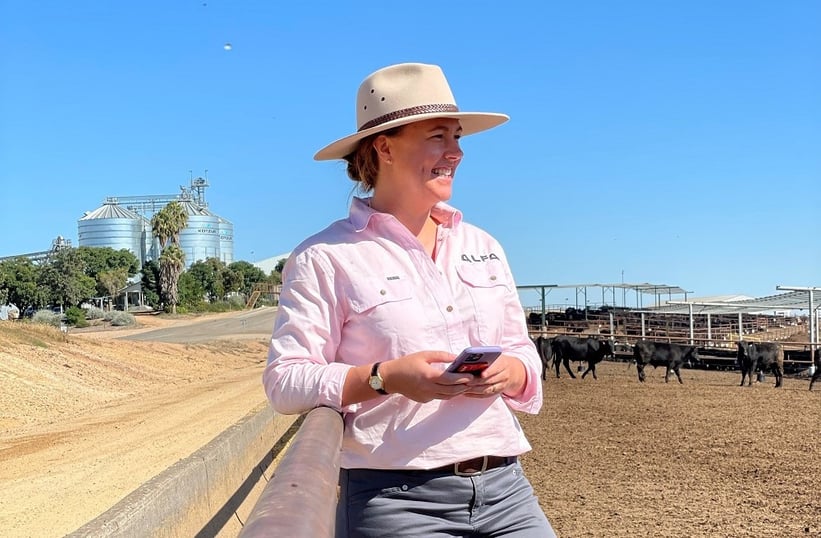 Growing up on a farm in Mudgee, New South Wales, Madie Hamilton knew a farming career wouldn't be for her - but a career in agriculture still appealed. There's no denying farming's a tough gig and yet it's a life that leaves an indelible mark. These days Madie's found her niche helping beef farmers across the country produce the best beef in the world through her role as General Manager of Communications and Engagement at the representative body for grain fed beef producers, Australian Lot Feeders' Association (ALFA).
The 33-year-old is a passionate advocate for the grain-fed beef industry and careers in agriculture. Like much of the agriculture world, the industry hasn't been immune to the assumption of being filled with aging old men and backwards practices. Fortunately, Madie says this couldn't be further from reality.
"It never ceases to amaze me how many feedlot team managers are out there, competently managing 10 or more people at only 25-years-old, and how many of these are talented young women" she says.
"There's so many opportunities out there for young people in the feedlot industry, particularly with the variety of teams and roles available within grain fed beef production."
ALFA has recently launched a new initiative, Feedlot TECH. The online careers and training resource aims to deliver a highly trained, professional workforce that is valued and well recognised. Along with professional development opportunities and educational resources, it links all relevant external training providers and courses and provides access to feedlot specific training in one easily accessible spot. With $1.4M poured into the project, there's unlimited scope for lot feeders to upskill and take their careers to the next level.
It's projects like Feedlot TECH and other initiatives in the works to attract talented, intelligent people to the industry that Madie says drives her to continue to support farmers across the country. And just like herself, it's not an industry reserved solely for those keen to get their hands dirty. Madie's the first to admit she had had little knowledge of the extent of career pathways on offer when she first headed to university to study Agricultural Economics.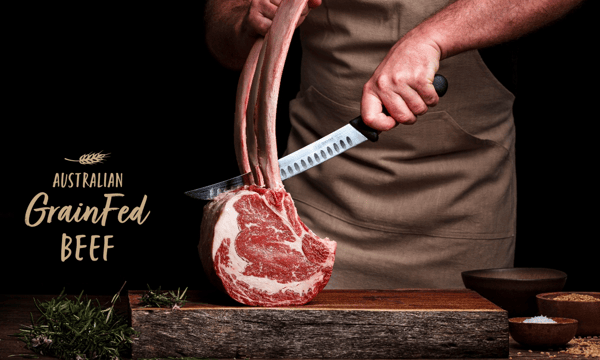 "I had no idea about industry bodies and it was only because GrainGrowers had a graduate program available that I got into and began to understand these amazing roles that are available for people like me who don't necessarily want to work on a farm but still be connected to the country," she says.
"The grain fed beef sector is multifaceted and highly progressive which means there are boundless opportunities and pathways to progress quickly which is very appealing to many people."
Now living in Sydney with her husband and 22-month-old daughter, Madie relishes the chance to live where she wants and remain connected nationally to hundreds of world class beef producers. And while she'd one day love to return with her young family to her rural roots, a life in the grain feed beef sector will remain.
"The dream would be to live in Mudgee again and continue to work on projects I'm passionate about that help producers continue to produce the best food and fibre in the world."