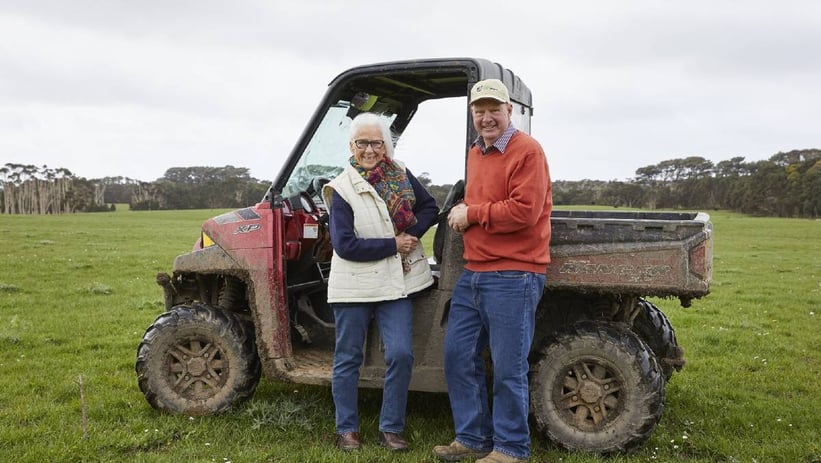 Six years ago David and Jill Raff shipped their entire Angus operation from the mainland to King Island. Today, they're packing their bags again but this time the cattle are staying put. The Raff's are heading back to Queensland and after nearly 60 years in the agricultural industry, David's ready for his next adventure - retirement.
David Raff, now 75 years young, started out with four Angus stud cows in 1965. At just 19, he did his research and, despite the popular Hereford breed being the trend at the time, discovered the Angus breed had great carcass traits. He says he bucked the trend at the time in favour of what he strongly believed was going to be a long-term investment. He was right.

For more than five decades Raff Angus has been producing fast growing, high yielding cattle with traditional carcass and maternal values that reach optimum weight. Just this month they finished their two year transition to a fully organic status, fulfilling David's lifelong dream to produce "healthy soil, healthy grass and a healthy lifestyle."

Chatting with David as he looks out over the lush, green paddocks, he says he still pinches himself daily that Raff Angus' future lies in King Island's incredible country.

"The Queensland environment was getting tougher and tougher so to have six years down here of green grass in a row, no drought - I still can't believe it," he said.

"The production we're getting down here and the weight gains and the grading in our cattle... it's phenomenal."

David and Jill are passing Raff Angus on to son Andrew, his veterinarian wife Anna and their children Harry, Charlie, Georgina and Olivia. The young family made the move with David and Jill in 2015 and David says Raff Angus is in the best hands.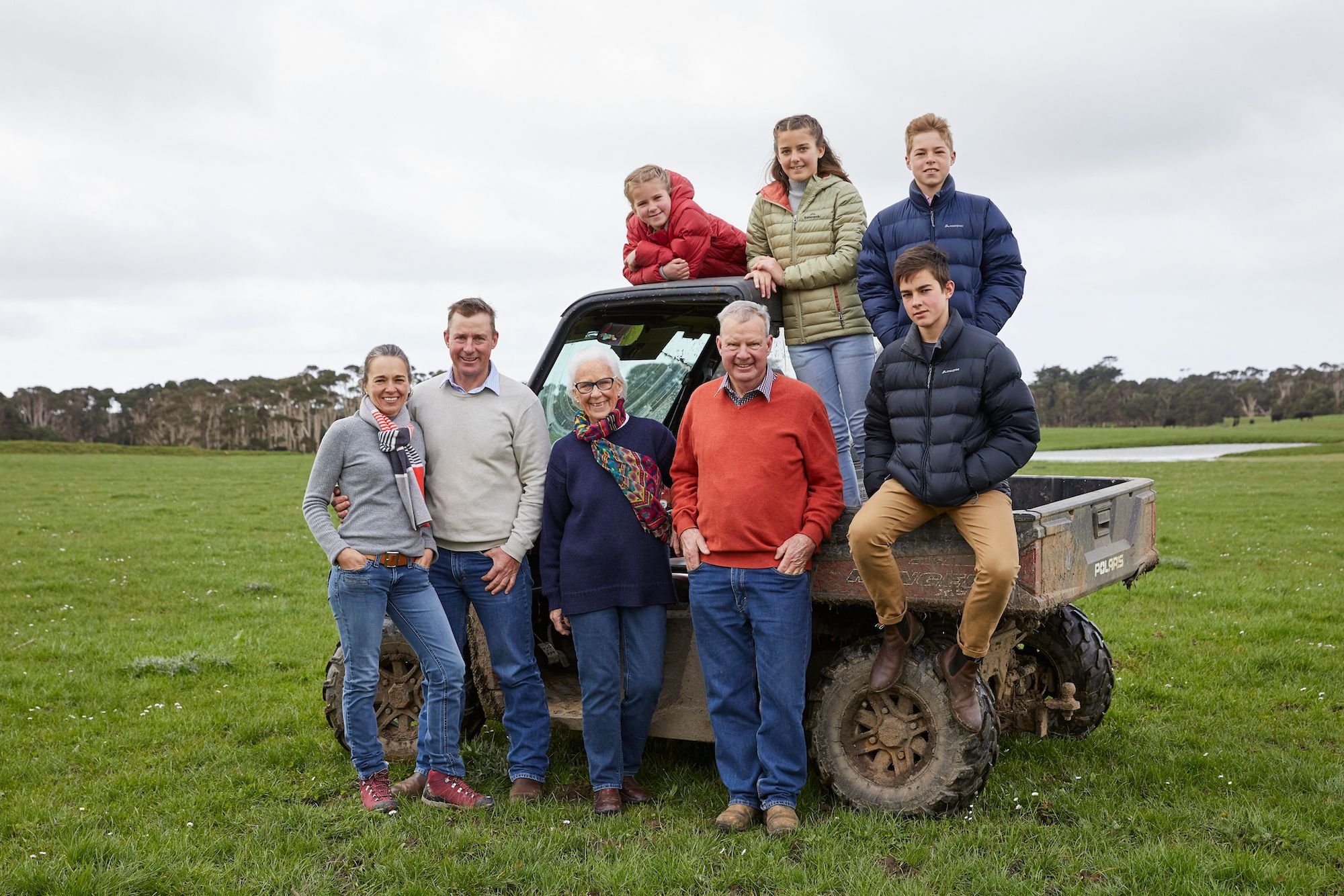 "Of course I have mixed feelings about leaving but we'll be back because there's so many exciting things happening back here, and Andrew and Anna have got a tremendous handle on things," he said.

While he's in for a change of pace, David and Jill have plenty of family and grandkids who'll keep them busy in Toowoomba. He's also got a pretty impressive vegie garden he plans to recreate with the help of Queensland's sunny weather.

Reflecting on his time in the agricultural industry, David says he's been lucky to have been guided by people who put him on the right path.

"I was very fortunate as a young person that a lot of the older generation showed an interest in me and gave me a lot of advice," he said.

"It's so important for young people today to seek advice and to listen to people that have done it all and not pretend you know it all.

"When we came to King Island we found the best farmers on the Island and followed their model for a while. You don't just come here and think you're going to turn it upside down and change it."

And as he surveys his Raff Angus herd on some of King Island's highest production land, David says his journey has been bigger than he'd imagined.

"I've come quite a way since those four cows I guess - definitely exceeded my expectations," he said.

"When you're young and ambitious you have a dream and I set out to achieve it and I think I have."