He might not be a big talker but Bill Graham has passed on some pearls of wisdom to son Tom over the years. 'Head down, bum up' rates up there with his top tips and now he's passing on something even bigger - his vet practice.
After almost 40 years in the industry, Graham is handing the reins to Tom and is focusing more on the family's stud, Bongongo Angus at Gobarralong, NSW.

The pair has worked alongside each other for the past eight years at Coolac Vet Services and while Bill will still be doing the odd day or two, Tom and new business partner Simon McPhee are at the helm.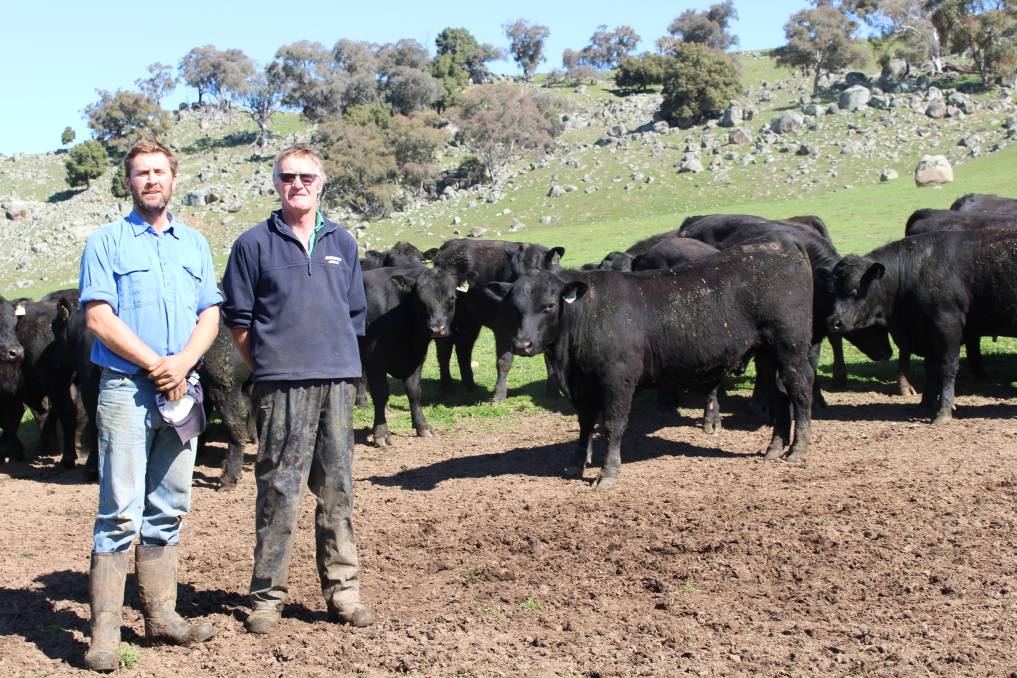 A career in the agricultural industry was always the goal for Tom, whether it be farming or vet science. When he conquered the daunting task of getting the marks for a vet science degree, his path was chosen.

After graduating from Sydney University Tom worked on the Mid North Coast for a few years, did a stint in England and then at the age of 27, decided it was time to return home to Coolac. Now aged 35, Tom says paving his own way in his 20s proved beneficial.

"These past eight years working alongside dad have been great but I think you need to go off and do your own thing first, and Mum and Dad always said that to me too," he said.

"I was always coming home but if I came home at 21 it might have been difficult. Coming home a bit later when you have your own skill set and a bit of professional respect, you work off each other rather than against each other."

Coolac Vet Services focuses on livestock, regular farm business and routine herd health. Tom jokes that 'you wouldn't want him operating on your cat or dog' but the decision not to try and be a jack of all trades has been deliberate.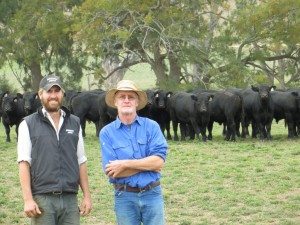 It's given him the time and space to gain the trust of farmers until he's a fixed part of their system - an incredibly rewarding feat.
"There's good people in agriculture. There's been times where we get paid to do jobs where I think 'geez we're learning more off you guys while we're standing here than they get out of us', so it's a fairly reciprocal relationship" he said.
While he loves getting outdoors, being in a physical job and the constant demand for his skills, it's not an easy career path. Tom says only a very small number of his fellow male uni graduates are still in the field. A few of those good mates are now paramedics, dentists and doctors instead.
"Those first few years especially are pretty tough. You're often in the field on your own and there's not much professional contact and support," Tom said.
"It's a pretty humbling game. You can be going well and then you stuff something up and things don't go so well.
"But I think for people looking at a career where you can have endless work, always find employment and the opportunity to run your own show if you want, well, there's definitely worse careers."
And in a vibrant region where the younger generation is returning home and the older generation is excited for its future, Tom says he's not planning on going anywhere. In fact, it won't be long before he'll have another vet student on the books.
"We've just had our first child, Alma. She's six-months-old but she'll be coming with me soon enough I'd say," he laughs.