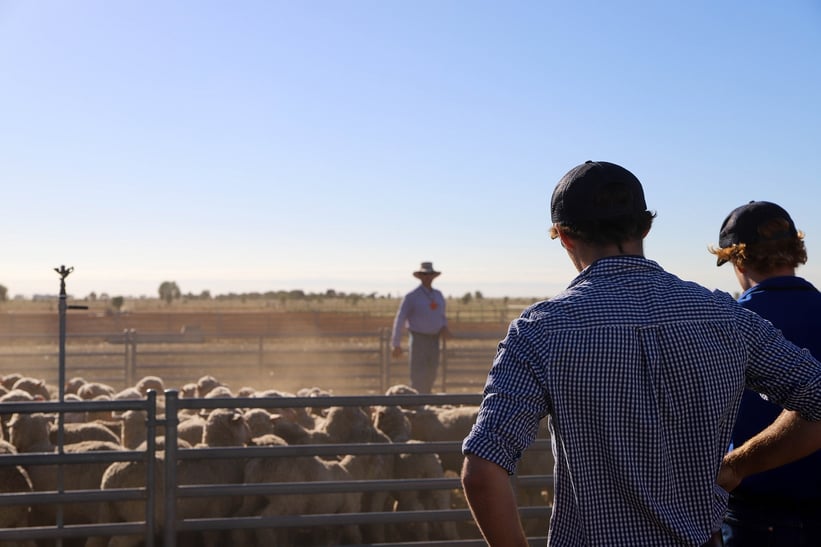 The Peter Westblade Scholarship honours the legacy of Peter Westblade, a man known for his far-sighted, innovative and successful stud, as an inspiring sheep classer, and a mentor to many.
Current chairman, Ben Patrick was a scholarship recipient in 2014 and he has seen what it means to be part of the process as a recipient but also as part of the committee. "The whole committee is driven to providing to industry a program that develops not just youth in industry but also individuals with professional development opportunities. Whether you're looking for skills in the office or the paddock, the scholarship can surround you with the right people needed to take the next step." Ben said.
For Ben the scholarship provided a tailored program to his area of development within sheep genetics, "I completed a 3-day service provider training as well as spending time with different people in the sector, as well as with David Sackett on the business side. "I guess it was these people that I met during this time that mentioned I should join the committee, the scholarship has given me a lot of opportunities in my career and I really enjoy being able to give back".
The upcoming Stud Semen and Ram Sale will help raise funds for the scholarship as well as the Wyvern weekend. Currently there are 19 studs on board, either donating semen or ram vouchers. The Wyvern Training weekend opens the gates to not just individuals but to groups of people and provides a fantastic networking opportunity. "There are plenty of networking opportunities, for me it was one of the highlights. You'll get access not just to the committee but to all kinds of people who will be able to help you" Ben said.
You can find the auction on AuctionsPlus from Friday the 30th of August through to the 3rd of September.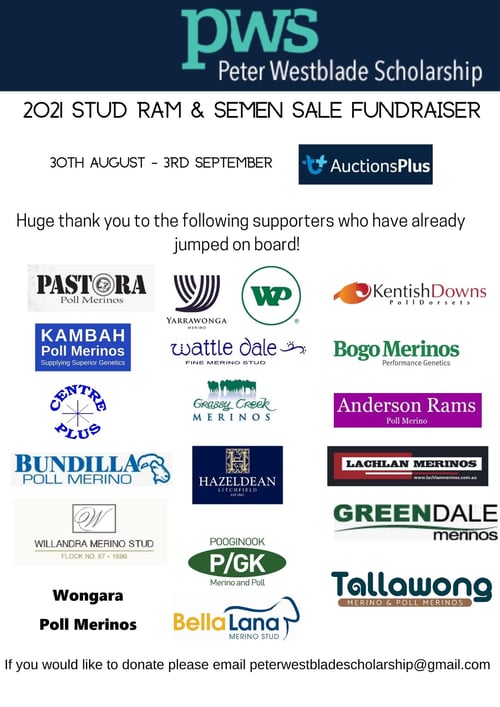 If you're interested in becoming a supporter of the Peter Westblade scholarship you can get in contact with Adele Smith 0439 837 261 or Ben Patrick on 0428 984 699 or email peterwestbladescholarship@gmail.com
---