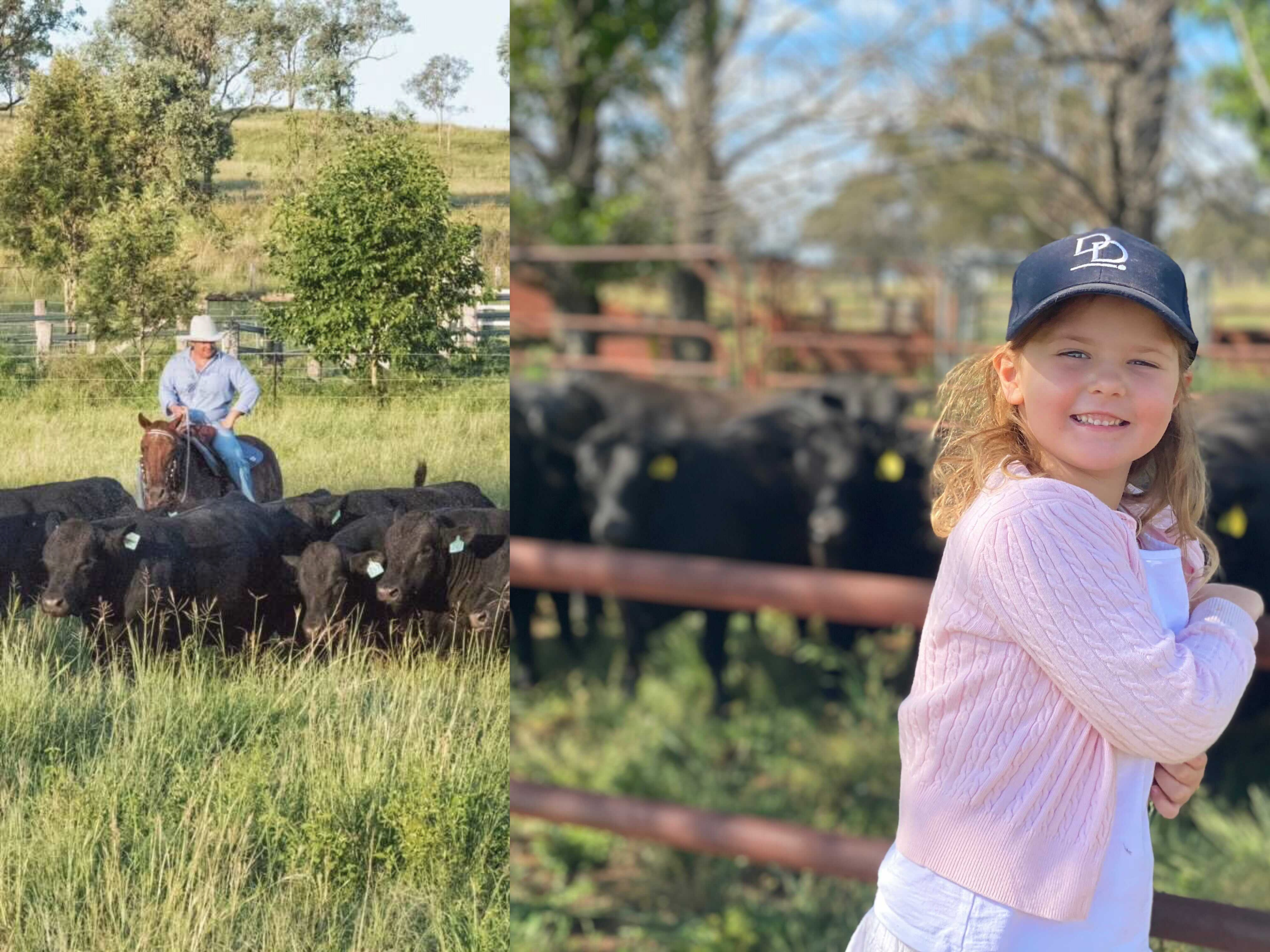 This week we spoke to Rhys and Amy Innes regarding the Inaugural Beef Australia Stud Cattle and Genetics Auction in the lead up to #Beef2021. Rhys and Amy started putting Angus bulls over Brahman cows roughly 15 years ago, however it wasn't until three years ago that "we saw the light", Rhys says, and recognised the impressive results from Brangus bulls.
This will be the Innes family's first Beef Week and they are excited to bring their standout Brangus bull to the event who will turn two years old come November. "After breaking the calf in, we started taking him to local shows and he won every class including a few reserve Junior Champions".
Rhys and Amy are looking forward to promoting their stud, promoting it to a larger audience via the Inaugural Stud Cattle Auction which they hope will deliver recognition and results. "We're now using American Genetics, which is working well. We've been trying to get into Norther Australia for quite some time, and we see Beef as a great opportunity to promote our cattle to this market", he said.
The Innes family sees Beef as a great event, to not only showcase their business and animals but to also learn more about the industry. Rhys says, "If you have the chance, the Property tours are a great thing to do. You get to see some amazing operations and meet great people".
As a first-time exhibitor at #Beef2021.
---

The Beef Australia Stud Cattle & Genetics Auction catalogues are now live!
Click the links below to view.