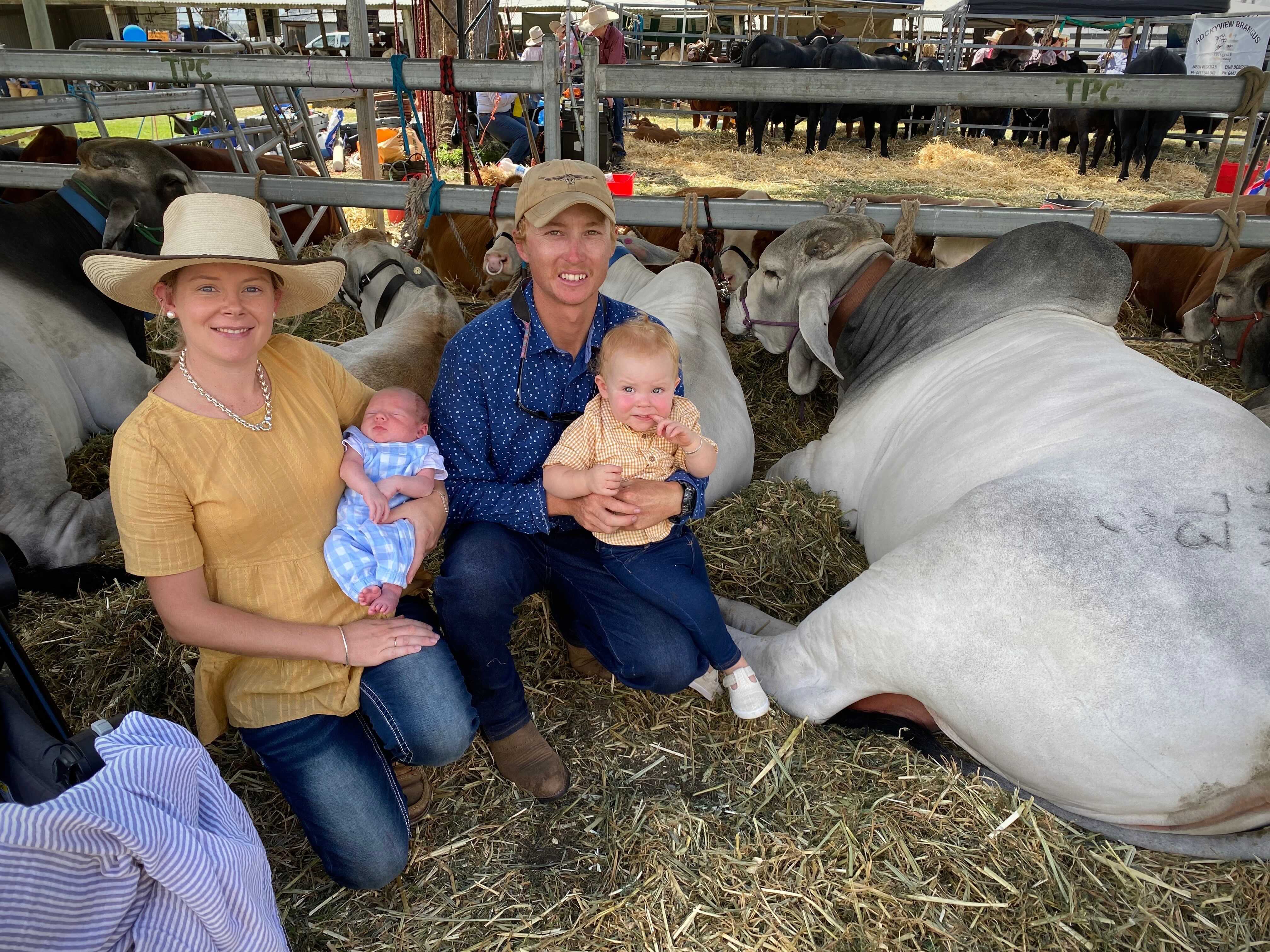 Mitchell and Hanna with kids Macy and Dallas
In the lead up to #Beef2021, we caught up with Mitchell and Hanna Redding to discuss the Inaugural Beef Australia Stud Cattle and Genetics Auction being held in Rockhampton in May. Located near Toowoomba, west of Brisbane the couple run Sunnyside Brahmans alongside Hanna's parents Mark and Kaylene Leicht.
The Family have been preparing for the last six months to head up North for the event.
"It is a great opportunity to mingle and meet people from other areas," Mitchell said.
The Redding family will be selling two senior bulls and a younger bull around six to seven months come May. Mitchell sees this as a very exciting opportunity to generate exposure to the broader industry. "Our bulls are getting older and peaking at the right time hence are in the perfect position for the platform."
"It is more like a working holiday," Mitchell said.
Sunnyside breed a dozen bulls a year and are hoping to expand by doubling in size and market to other sales.
"We enjoy the social aspect of Beef - the size of it - it is like the Toowoomba FarmFest on steroids. If you don't go you're getting left behind".
---

The Beef Australia Stud Cattle & Genetics Auction catalogues are now live!
Click the links below to view.