Emily Burton from Peggy & Twig speaks of moving west and running her pearl jewellery business on a farm in Trangie, NSW.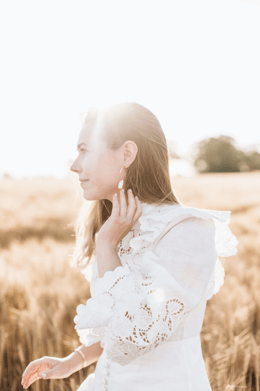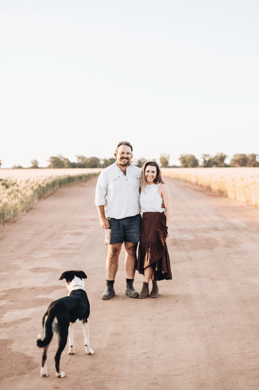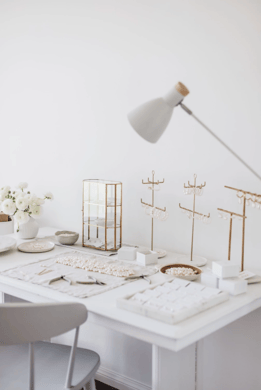 I began making jewellery in 2010 while studying at UNE Armidale. My hobby quickly transitioned into market stalls and monthly orders for a number of stockists. I started a permanent teaching role soon after I graduated and enjoyed living in Orange while continuing to create beautiful things.
All the while, George and I would take turns travelling to one another most weekends between Orange and Trangie. In 2019, I took a year of unpaid leave from my job to travel overseas, as well as to live with George between Trangie and Nevertire. It may have been the worst year to move to a farm with the almost daily dust storms! This was when my pearl jewellery was featured on Buy From The Bush and everything changed.
I returned to my teaching role in Orange this year, as promised, and quickly realised that the demand for my jewellery was increasing. It was clear that I needed to resign from teaching and establish my hobby as a business.
I now run Peggy & Twig full time from my home studio on one of George's family farms – a mixed-farming business. It's such a beautiful part of the world and there's a great community of women around me doing inspiring things. I am fortunate to have some of these women work alongside me in ways that offer flexibility for their families. While Peggy & Twig continues to grow and there are many long days and nights, running my own business has offered a lifestyle that I have always dreamed of.
There are many misconceptions about living in the country – as though it is a backwards step. This is certainly not my experience. I have moved from a regional centre to a rural town and significantly improved my position, both personally and professionally. I encourage more people to do the same – it has been my best decision to date!
The lovely thing about pearls is that they tend to transcend generations. Recently, a lady in her nineties deposited money into her local bank to buy a pair of earrings, and there are many young girls graduating from school this year who chose their earrings online. I design timeless and classic jewellery with freshwater and keshi pearls which resonates with many. We have repeat customers who continue to grow their Peggy & Twig collection, which is wonderful to see.
Emily Burton
www.buyfromthebush.com.au
FB: @buyfromthebush
Insta: @buyfromthebush