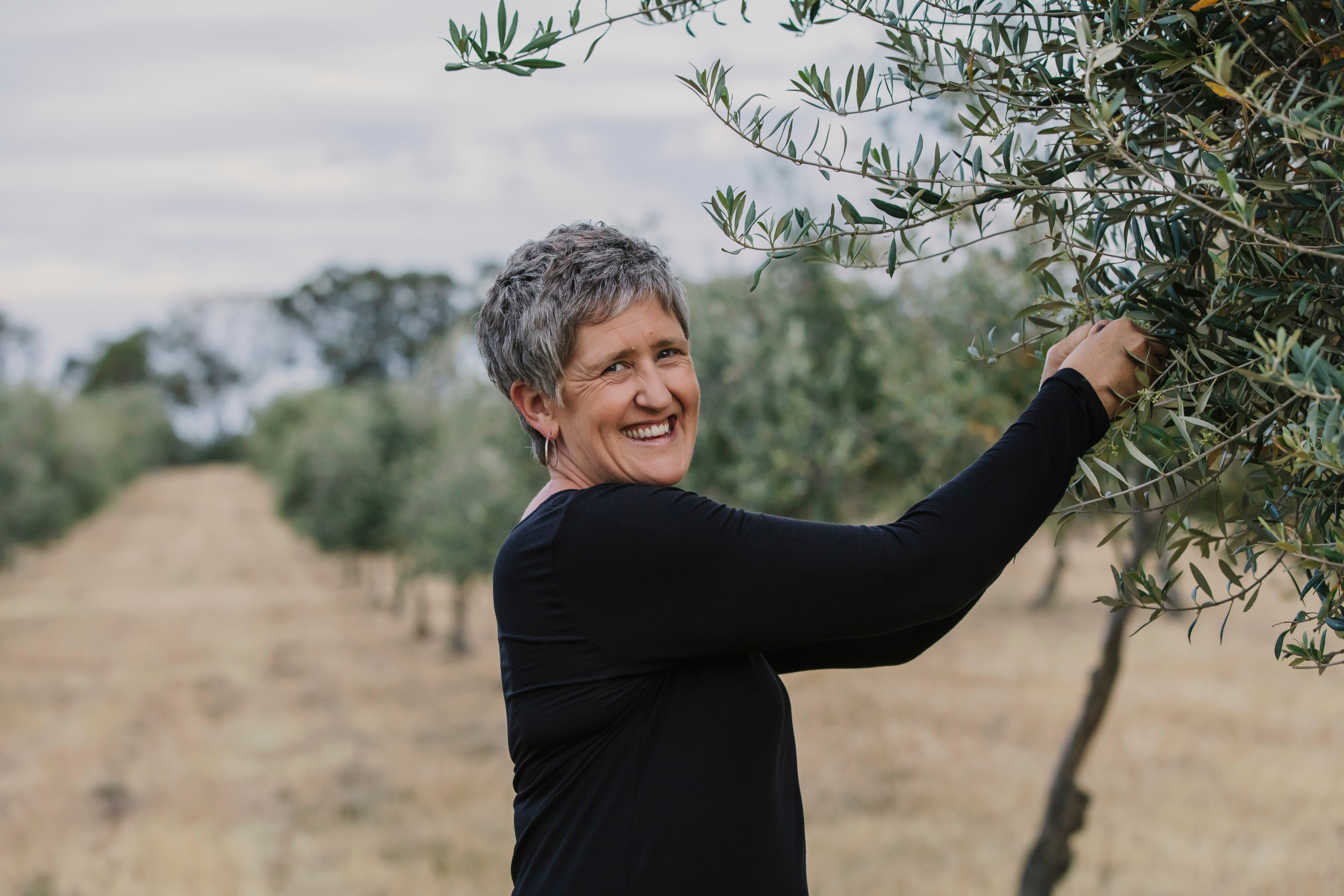 Alongside her family, Kendra Kerrisk brought Brushwoods olive grove back from the brink. The result? Liquid gold.
I'm a mum, a wife, a farmer, a produce lover, an ex-scientist and goal chaser. I'm also the driving force behind Brushwoods.
My number one goal? To reconnect Australians with the land upon which their food is grown and the farmers who produce it – beginning right here at our olive grove in the Riverina region of NSW.
When Mother Nature conforms, Brushwoods produces a beautiful batch of liquid gold – otherwise known as olive oil – every year. It generally sells out within six to eight months of harvest and what isn't bottled is made into a bespoke range of handcrafted soaps and body lotion. That move came naturally for us. After all, we share our customers' belief that putting the right things onto your body is as important as what you put into it. So we launched our skincare range back in 2017, enabling you to reap the benefits of pure and real ingredients both inside and out.
Then there's our oats – the kind of oats your grandparents reminisce about. Oats that actually taste oaty, with a texture that doesn't disappear the moment it hits your tongue. That's what Brushwoods oats are like and, since launching in 2018, you can find them all across Australia. They even feature on the winter menu of the Qantas Lounges in Melbourne, Sydney and Brisbane.
Life sounds pretty rosy right? Well, believe me, it wasn't always this way.
The Brushwoods story begins in 2014 with a once award-winning olive grove that had fallen into a state of neglect. The farm wasn't purchased for the grove and the decision had to be made whether to bring the trees back into production – or pull them out.
To us, it was a no-brainer. We were determined to bring the grove back to health. Truth be told, we didn't know much about olives, olive trees or olive oil – but what we lacked in knowledge we made up for with a passion for food provenance. So in 2014, the decision was made to embark on a three-year trial period of olive oil production.
It was a crazy steep learning curve with oodles of hard work and many trials and tribulations. But after tasting fresh olive oil, winning some wonderful awards and seeing the joy on our customers' faces – we knew we were onto a winner.
As for the future of Brushwoods? We'll continue to produce the olive oil in your cupboard, the porridge in your pantry and the lotions for your skin.
But above all, we'll strive to leave the world a better place than when we found it by adopting sustainable practices at every opportunity. Because we put 100% into everything we do – whether that's producing porridge or protecting our planet.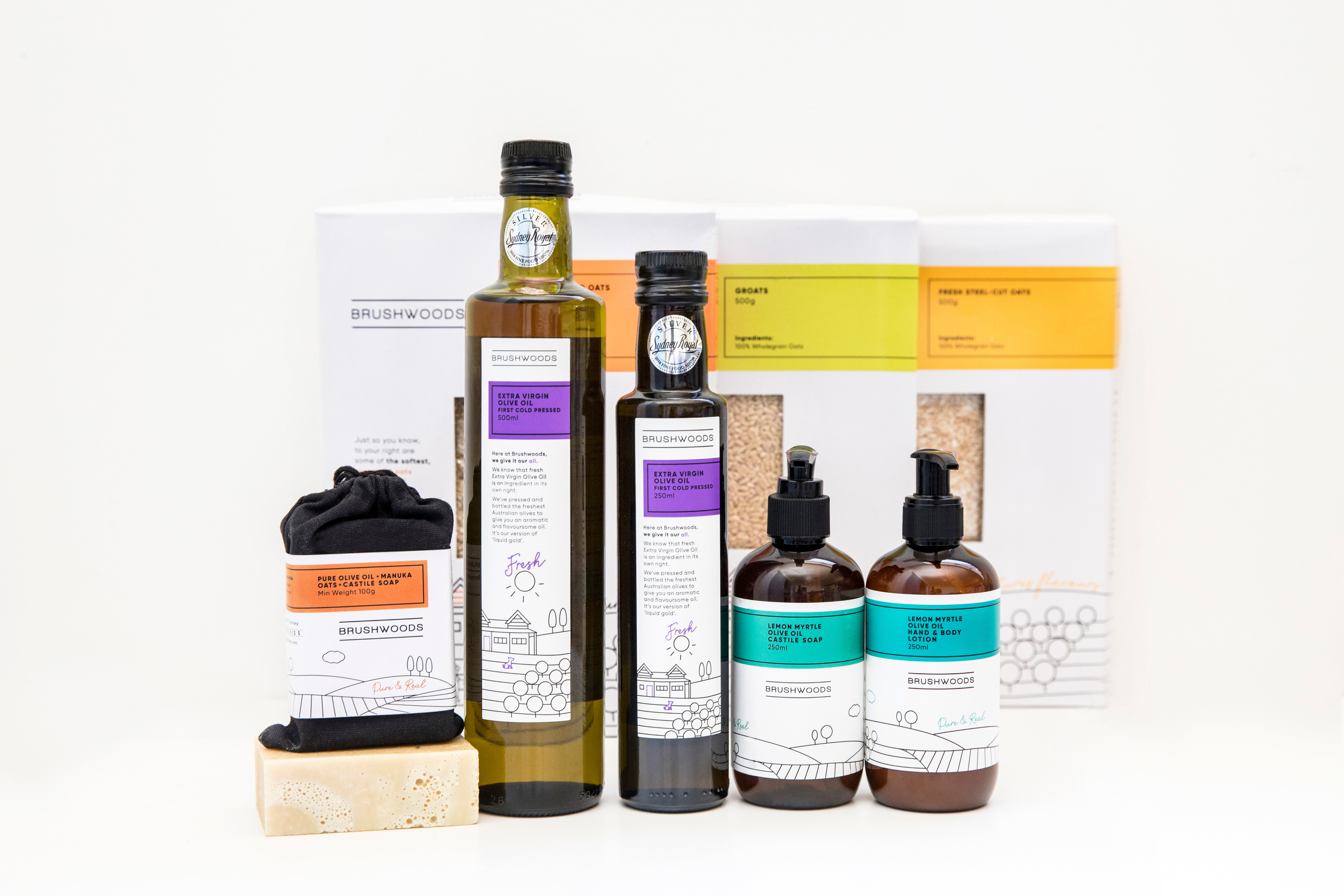 ---
Brushwoods Website: www.brushwoods.com.au
Buy From The Bush Website: www.buyfromthebush.com.au
Socials: @buyfromthebush / @brushwoodsaustralia