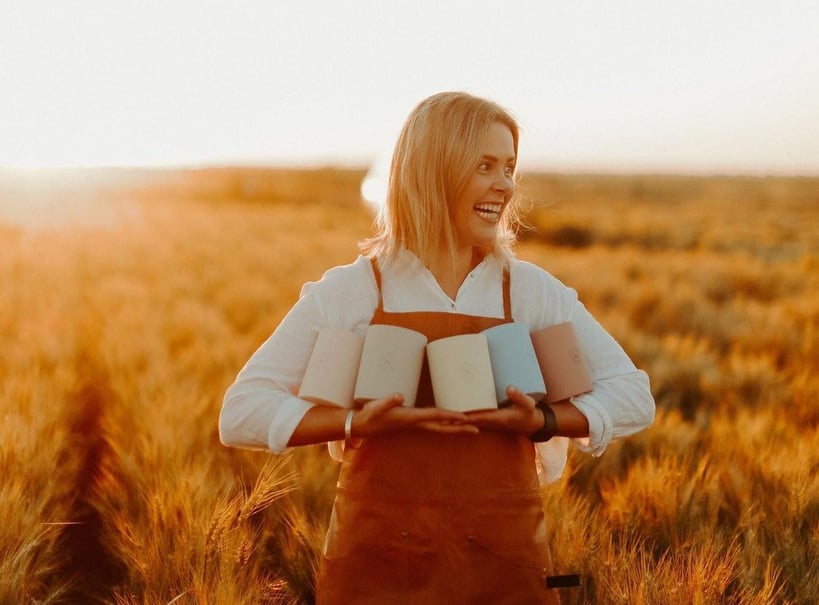 Resilience and pivoting are two words we have all heard a lot in the past year. If there is one rural woman who has embraced them, it is Kat Porter who is on the road to making a tiny New South Wales village the "heart of the highway" despite the setbacks that have crossed her path.
With a population nudging just past 200, Nevertire on the Mitchell Highway has a pub and not much more. However, when Kat moved there to be with her now fiance Tod Montgomery, she saw opportunity in the form of a run-down corner store that had been vacant for more than 70 years.
While working remotely in a corporate position for Westpac and running a candle-making business, The Rural Trader, Kat saw the potential in renovating the shop into a lifestyle concept store and café.
If that wasn't enough, she also bought the house next door to renovate into an AirBnB, as well as the shed out the back that once served as the town's garage.
However, in November 2019 the village was hit by an unlikely cyclonic storm that ripped through the town, destroying the roofs and windows of nearly every building in Nevertire.
"We had started the renovations, but the roofs and air conditioners were ripped off, windows smashed, the fences went down and there was severe structural movement that actually twisted and warped the shop."
"The garage at the back we were converting into a function space was completely flattened."
"There was a couple of hundred thousand dollars worth of damages and it was a massive job to get cleaned up, but I was able to pivot and think of a plan."
"It was an emotional few months, as it was my dream, and I was originally hoping to launch in the middle of this year, but it's now one to two years away."
"As business owners we sometimes rush into things, but the storm was actually a good catalyst for me to step back and look at my priorities and look at how we are going to do this and make sure we do it properly."
Being in central New South Wales, Kat said the storm was a strange event for the area and even more strange was that the last one like it was 100 years ago, which damaged the very store she bought so badly the owners at the time had to rebuild it.
Growing up on a livestock and cropping farm on the Hay Plains, Kat started working in agribusiness and commercial banking when she left university, but needed something more.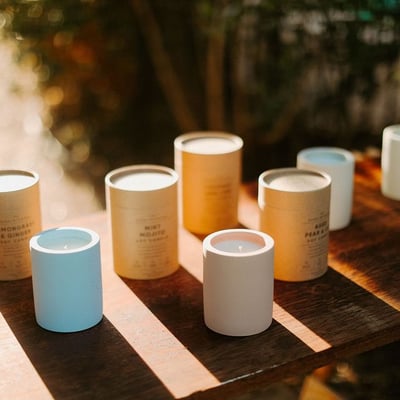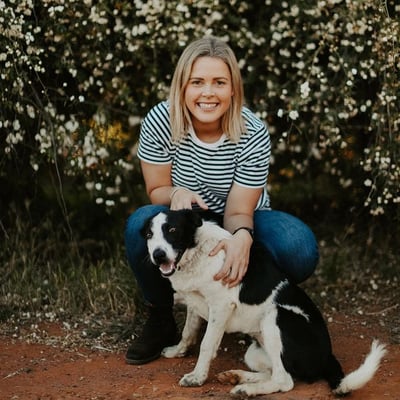 One night scrolling through Facebook she came across a candle making tutorial which piqued her interest. After some further research and the help of a graphic designer friend, Kat found a creative outlet through her business, The Rural Trader.
Soon, Kat left Dubbo to move in with Tod at Nevertire where she felt instantly at home.
Still able to lead a large team in her corporate job, which is now part-time, Kat found a creative energy on the farm for her business, which has benefited from the online exposure of the Buy From the Bush (BFTB) campaign.
"BFTB just allows people to find you; since BFTB launched there hasn't been a week that I haven't had an order from a different state. You think your target market is the area just around where you live but that's so untrue."
While Kat's social media feed is filled with beautiful images, she said it really was an "unrealistic interpretation" of what it was like to run a small business.
"We live in the smallest cottage and our whole dining room is a candle factory – and every other empty space in the house is filled with boxes," she said.
There's also the difficulty she faces with post, as her closest Australia Post is either a 20-minute drive away in Trangie or the half hour trek to Warren.
However, she is quick to say it's not the rural location that has made things hard, but rather covid slowing down the supplies coming in to make the candles.
"In saying that covid 100 per cent brought small business owners together and I feel so grateful and blessed I can work from home and I'm not trying to run a business where people can't come in without wearing a facemask."
Kat said the biggest challenge running a business in the bush was feeling isolated but she had found an "incredible community" to connect with and she hoped the new store would give something back.
"The reason I bought the shop was because I wanted to have a place where not only the community could get together and enjoy something really beautiful, but also for travellers to experience western NSW and see it's a really good place to live."
"I want to capture a market and a community. Women will drive out from Dubbo on a shopping and coffee trip around the central west and there's so many amazing creatives and small businesses out here and we all support each other."
Website: www.theruraltrader.com.au
Instagram: @theruraltrader