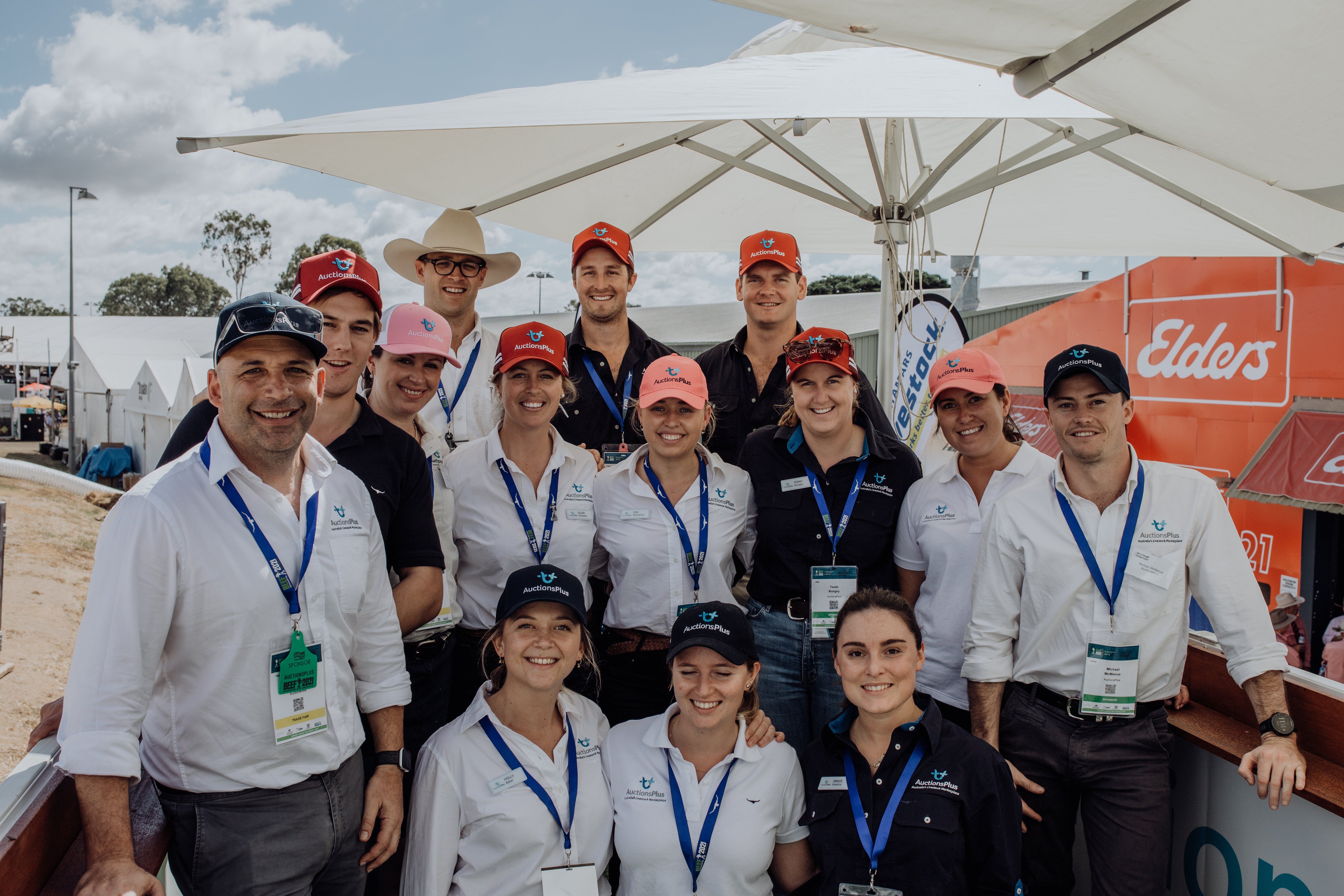 1986 can be remembered for some incredibly historical events, The Oprah Winfrey show launched in the United States, Dire Straits recorded the largest ever open-air concert in Tassie, Mad Cow Disease was first detected in the UK and for us, July of 1986 marked the day where AuctionsPlus became more than just an idea, in those days it was CALM by name, but certainly not by nature.
This July, we're celebrating our 34th year, so we thought we'd take the chance to take a stroll down memory lane and provide some insight into the journey of AuctionsPlus and celebrate some of the many people who have been our longstanding supporters.
Taking you back to the inaugural sale that was conducted, (and we promise it's not an Old Wives Tail), the very first sale required two kilometres of telephone line, a couple of two way radios and a generator to run the fax machines. It was a landmark moment for our business and more broadly for the industry as the team looked to provide a new approach to livestock marketing. Technologically it seems miles apart from where we are today, but our sales still run by the same principles of connecting a national audience, assisting those on the ground to do business and provide the greatest access of information to our community.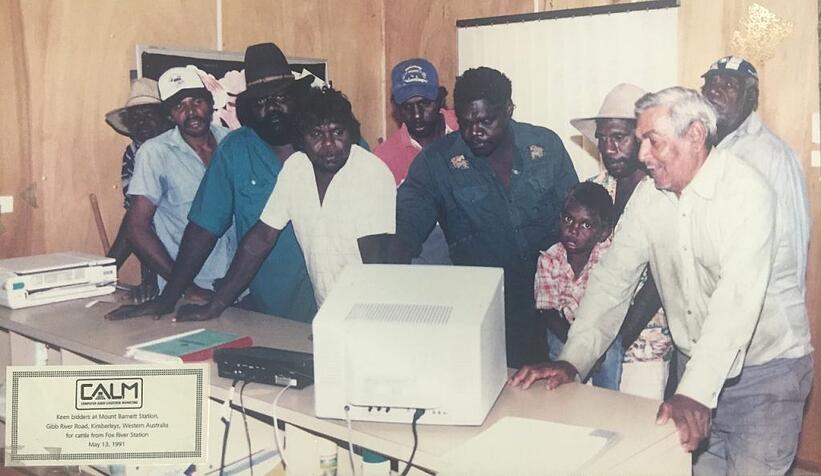 Watching a CALM auction unfold in 1991
The term Visionary isn't thrown around very often, but Howard Gardner, the first CEO of CALM, is truly deserving of this title. He saw an opportunity and despite the critics he pursued this dream, even in his most vivid dreams he could not foresee the evolution that the business would take on. He recently came to the office to meet our team (many of whom weren't born in 1986) or for that matter may know about Fax Machines!
"There weren't even fax machines when we started. We were the first big users of them around 1986 and we needed them so people could fax their description. Now of course, they've got moving pictures on the screen which we could never have foreseen,"
– Howard Gardner
Over the years, many people have come and gone, our shareholders have changed on several occasions and our name has changed from Computer Aided Livestock Marketing (CALM) to CALM Services to becoming AuctionsPlus in 2000. What hasn't changed is our unwavering dedication to the industry, to welcoming in people from all backgrounds and all walks of life with a common purpose of supporting our customers and deliver on our vision for a thriving agricultural community, where business prospers.
---

---
Integrity, transparency and working closely with agents and assessors have been critical to us being able to do business, and there are a number of assessors who have been with us since the very beginning. We want to acknowledge the 33 assessors (nearly got 34 in 34 years) listed below, who joined CALM between 1986 – 1987 and have been with us ever since. The platform has seen many milestones and changes over the years and we would not be here today without the contributions from those on the ground – through the good seasons and the bad.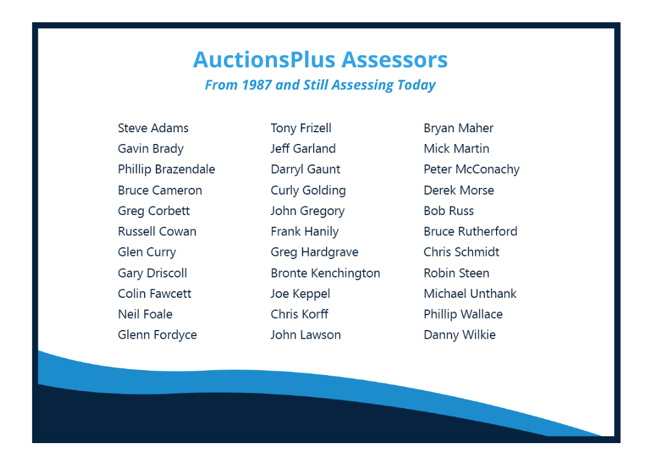 "We are an organisation led by a purpose – to connect and empower assessors, buyers and sellers nationally through simple technology that redefines livestock trading," - Angus Street, CEO
---

---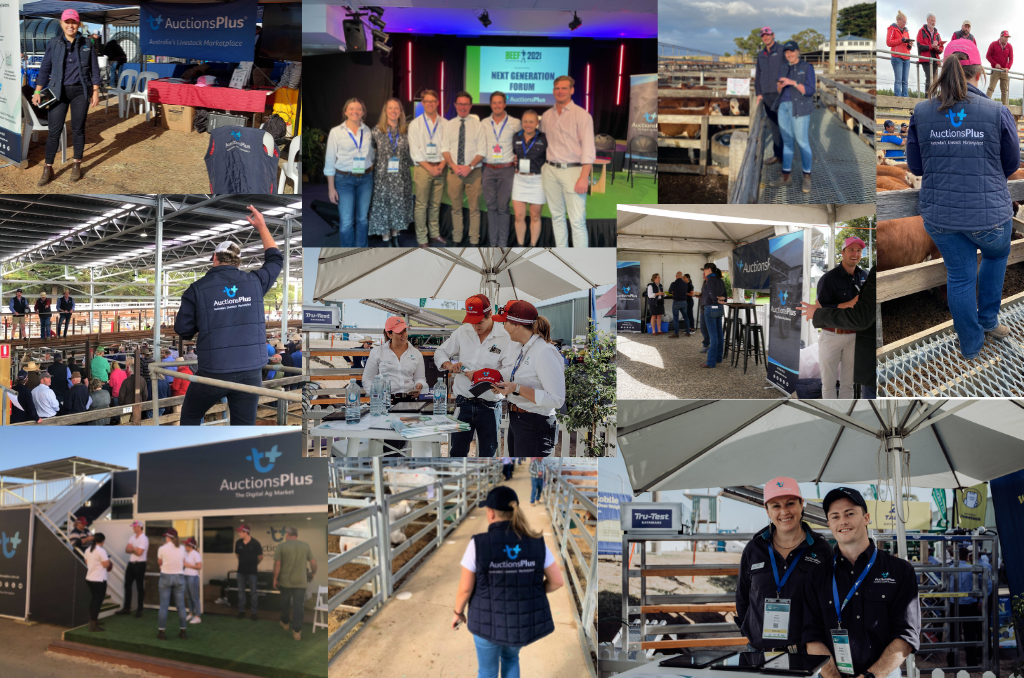 We are proud to celebrate our 34 years with our employees, producers, vendors, assessors, agents and everyone in the broader community who has been part of this journey so far— we can't wait to see what the years to come will bring!
---
'Know of an assessor we may have missed? Let us know by emailing info@auctionsplus.com.au'