Fliss McLean is a mum of two based in Echuca who handmakes dreamy bespoke Liberty and linen pillowcases the likes Princess Charlotte would be proud to rest her royal head on!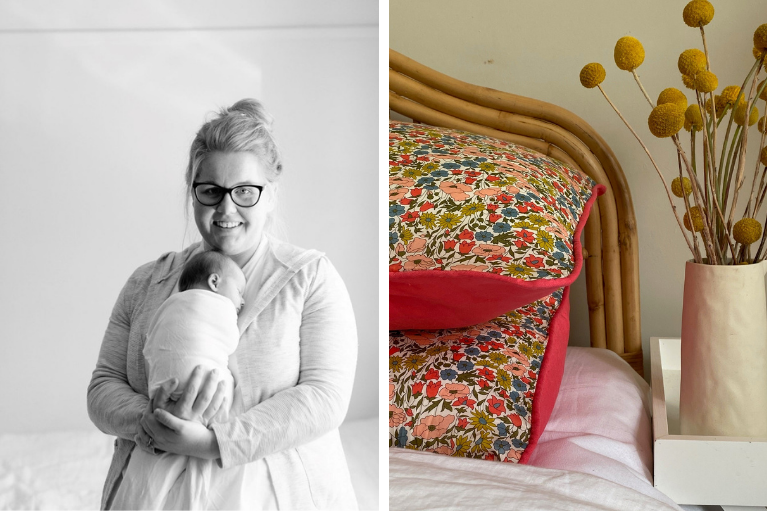 Fliss gives an insight to her Buy From The Bush business, 'Two Thirds Full', and love for all things Liberty.
My Pinterest history used to often read "tiny floral fabric" or "elegant floral prints". There was always endless inspiration, but nothing was quite right.
That was until (in one of my endless googling sessions), I stumbled across a range of stunning floral prints. They turned out to be the iconic Liberty of London fabric and I was in love from that moment on.
I knew then that I wanted to use the fabric to create something dreamy and create a product that wasn't already easily found on the market.
It's defiantly no secret I am a lover of linen (both actual linen fabric and bed linen), so I tried to envision what I could create to combine both Liberty and linen!
Tossing and turning one night it all happened, I was so annoyed that my pillow had slipped out of the end of the pillowslip opening for the hundredth time! I knew then that I needed to create a pillow slip with a hidden opening that would eliminate those niggling night time issues.
It didn't take me long to work out the right design, the perfect combo of Liberty and Linen and adding in contrasting touch of piping (because who doesn't like the extra pop?).
When I opted to take part in the Buy from the Bush marketplace, I was putting myself out there in the hopes that everyone loves a statement Liberty slip as much as I do - I had everything crossed that my product would find a market.
With just one feature on the BFTB socials, my little venture took off. I wasn't quite sure what to expect but it was lovely and validation that there were other people out there who appreciated my handcrafted, made with love pillow slips.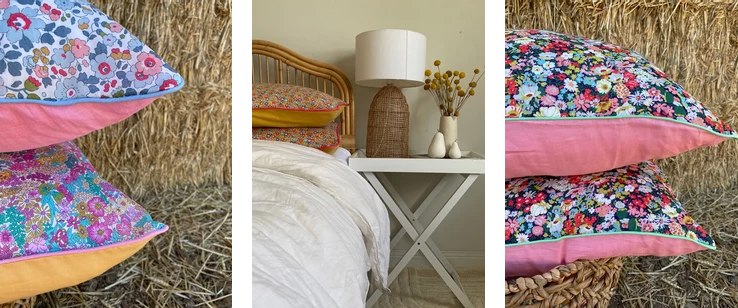 You can order your perfect combo on the BFTB marketplace under "Two Thirds Full"
Website: www.buyfromthebush.com.au
Instagram: @two.thirds.full
Instagram: @buyfromthebush
Facebook: @buyfromthebush