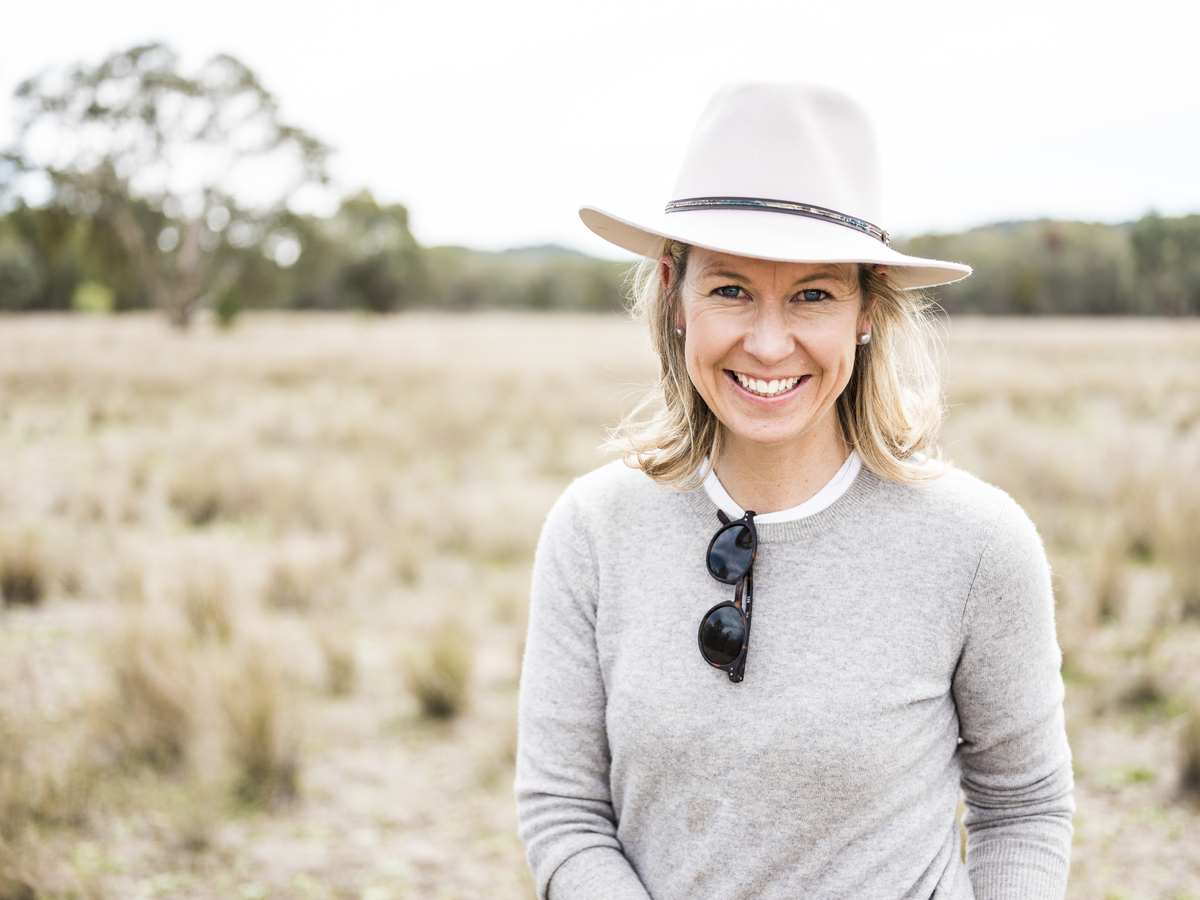 Skye Manson once failed a job interview so spectacularly her future boss didn't need to sugarcoat it. Instead, he gave her another shot and she spent the next decade travelling the countryside sharing the stories of rural Australians for the ABC. Today she's clocked up a 15 year long career in the media and is the founder of Manson + Company, a podcast production business she runs from a little 1900's converted outhouse on her farm in Gunning, NSW.
Skye's latest campaign is a joint initiative with Penny Ashby of Lady Kate, a women's knitwear label based in North West NSW. Women Behind Wool is a series of videos and podcasts sharing the stories of women behind the scenes of the wool industry.

The first of eight podcast episodes was released in early May and introduces three generations of women keeping the family's wool farming dream alive in southern NSW. Caroline Spittle, 87, affectionately known as 'Tink' is at the helm, along with daughter Rosie Mitchell, and granddaughter and international catwalk model, Atty Mitchell. Skye says it's just one of the many rich stories introducing people to the female face of the wool industry and evoking memories of years gone by.

"I think older Australians in particular have quite a nostalgic connection to the wool industry but over time that connection has been lost a little bit," she says.

"We are trying to reconnect people and introduce them to the awesome women who are innovative, intelligent, articulate and doing great things."

While Women Behind Wool has been in the works for the past six months, Skye's also a familiar voice as one of the hosts and executive producer of Graziher's Life on the Land podcast. From childhood roots to huge adversity, the podcast shares the ups and downs of life for rural and regional women. Skye's own podcast 'Company' brings together women from across the bush and celebrates their businesses, creative outlets and talents.

Skye grew up on a fine wool sheep grazing farm on the Southern Tablelands, NSW and describes her childhood as one filled with mustering on horseback, helping her dad feed stock and always being on hand to open a gate. Everyone was expected to pitch in and it instilled her with a strong work ethic and a love of the land and the people on it. But it was a guest speaker in her tiny primary school of just 60 kids who opened up a journalism pathway.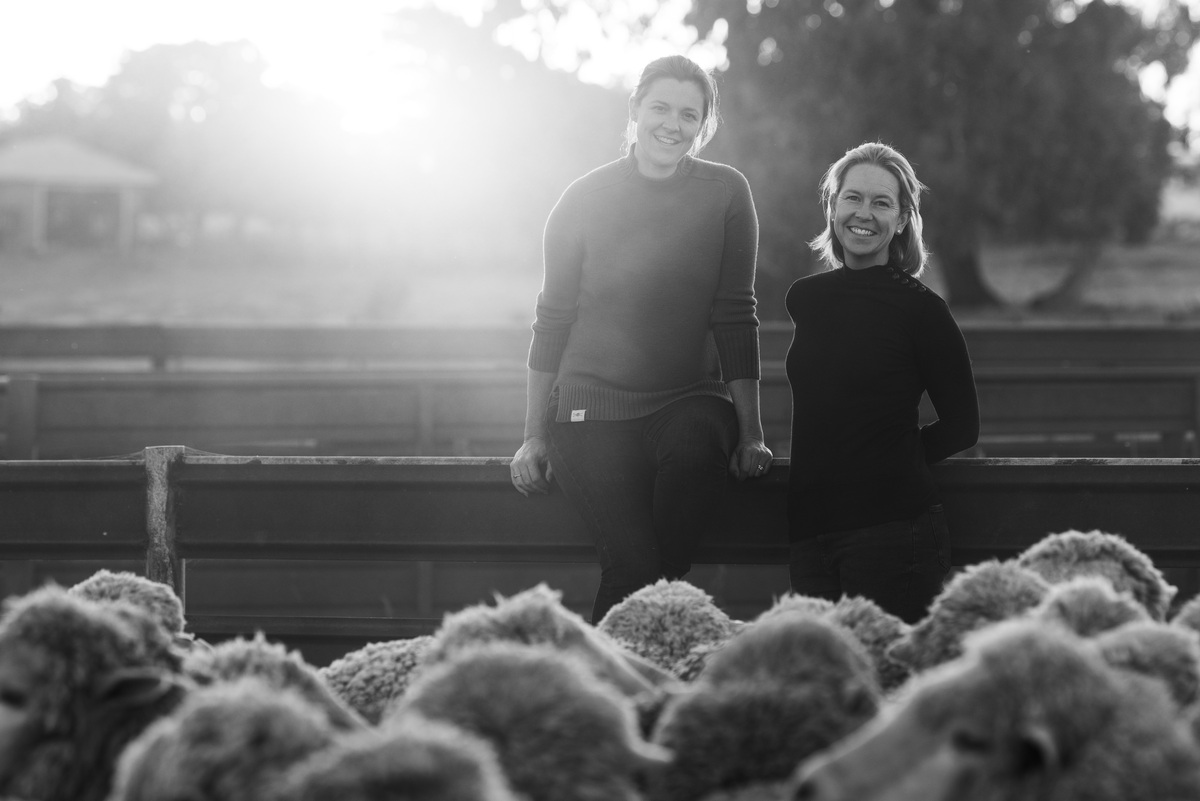 Skye Manson and Penny Ashby @rachaellenehanphotography
"I can still remember the exact day," Skye recalls.

"She was the school principal's older daughter and she worked for New Weekly magazine. She told us about her job and her life and I thought 'I like the sound of that' and ever since then I've wanted to be a journalist."

It's a career that saw her present the Country Hour in WA for many years and in more recent times, create glossy features for Country Style magazine. There's been plenty of difficult times along the way too. Covering WA's drought in 2010 as farmers were forced to shoot their stock and knocking on the homes of bushfire victims in Perth won't be forgotten anytime soon.

And yet even in tough times, Skye says it's a privilege to be able to share the raw, inspiring and wonderful stories tucked away down our dirt roads, and elevate country people doing great things.

"It's very special to be able to offer people an avenue to tell their story," she says.

"As a journalist, you need to allow your curiosity to fly and ask the questions because you never know what the answer is going to be, and you never know how much that person might really want you to ask that question of them."
Cover photo: @fivehourswestphotography
Website: www.mansonandcompany.com
Instagram: @skyemanson