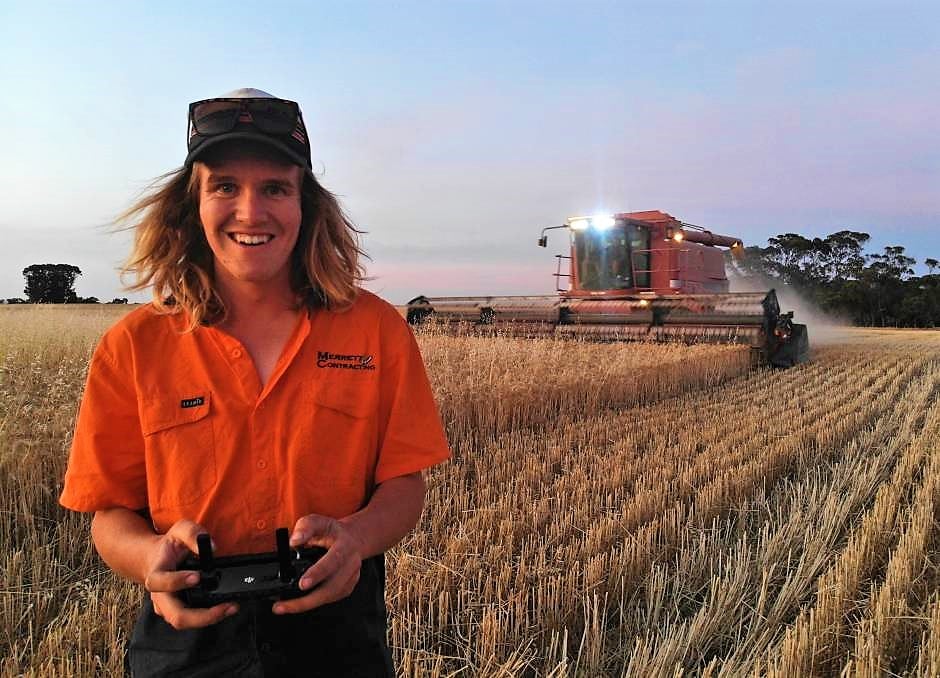 "What up farm?!" is a catchphrase that is, well, catching on and coined by West Wimmera farmer Mark Merrett whose video commentary of everyday farm life is capturing the attention of people across Australia.
Farming is just something in Mark's blood, being the sixth generation of Merretts to farm in the area, he is also raising his daughter Alex on the farm with his wife Chelsey.
While the property runs about 2,000 breeding ewes and the Merretts put in about 1,000 hectares of crop each year, when Mark started working full-time on the farm he wanted to grow the contracting aspect of the business and ultimately it was this that provided the catalyst for the farm vlogs.
"The contracting was about making the machinery more viable and having another income source."
"I started using Facebook and Instagram in 2017 to advertise my new contracting business, as just a fun place to put the cool farm photos I took."
"About that time, I also made a couple of videos for my two nephews and niece who lived in Melbourne to show them what happens on the farm. They liked it but weren't as passionate as I was."
"In 2020 after seeing all the covid panic buying I started doing videos again, as seeing people worried their food was going to run out made me realise some people didn't know where their food came from."
"I was already watching American farm vlogs, but wanted to see Australian ones so I started making some."
"I had already amassed a bit of a following on Insta and Facebook so I had a perfect launchpad for the start of my YouTube videos and people were very kind to swing across and see what I was doing."
Despite having no media background, just a love for filming with a GoPro and drone, the vlogs proved a hit, each video notching up thousands of views, including "A day in the life of Australian lamb farming" amassing more than 18,000 hits. The success has been picked up by the media, with the local newspaper, ABC and Channel 10's national programs Studio 10 and The Project all running stories.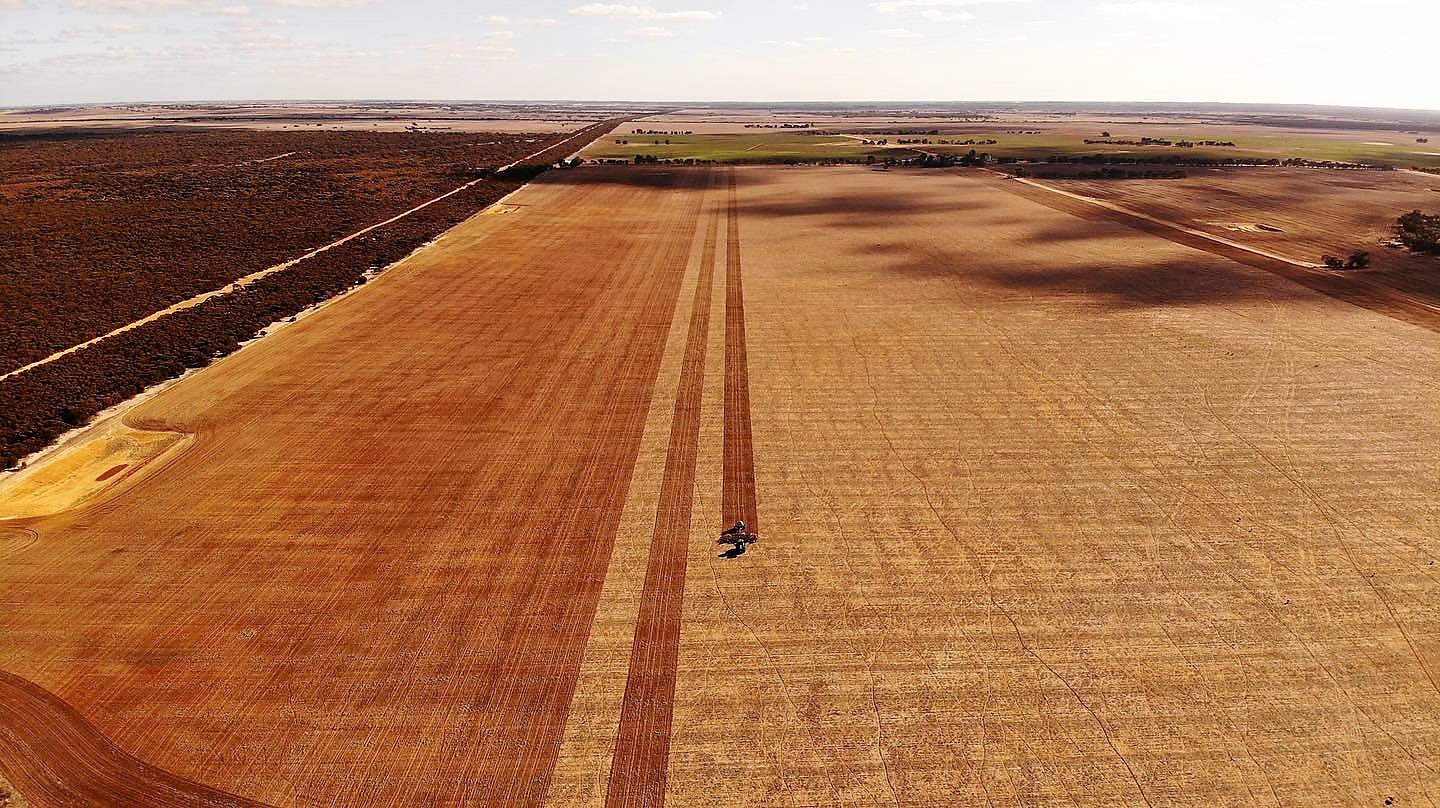 @merrett Contracting
Mark has found his demographic is split between farming families, who are there for the entertainment factor, but also enjoy finding similar practices to their own on YouTube, while the remaining viewers are people who don't know anything about farming.
"It's really blown me away," Mark said. "A lot of people comment with words of encouragement and sometimes suggestions or they ask how and why we do things the way we do, so it's really cool to inform them."
So, what does Mark's dad think about it? "At the start, he was a bit apprehensive, but the main thing about dad is he is always keen to try something new and he's really proud of his farm and where he has got it to, so to see it on the internet gives him a sense of pride."
And Mark swears filming doesn't take him off the job for long - "it only adds about 10 minutes onto my day" he promises, with the editing a task left for the evenings.
Mark wants to keep the momentum going and expand what his videos offer.
"When I get a chance I'm going to visit an olive farm nearby to do a video on how that runs."
"Something I would like to do is travel around the area to highlight how diverse agriculture is."
YouTube - Merrett Contracting – Australian Farm
Facebook - https://www.facebook.com/MerrettContracting
Instagram - @merrett_contracting
TikTok - @merret_contracting