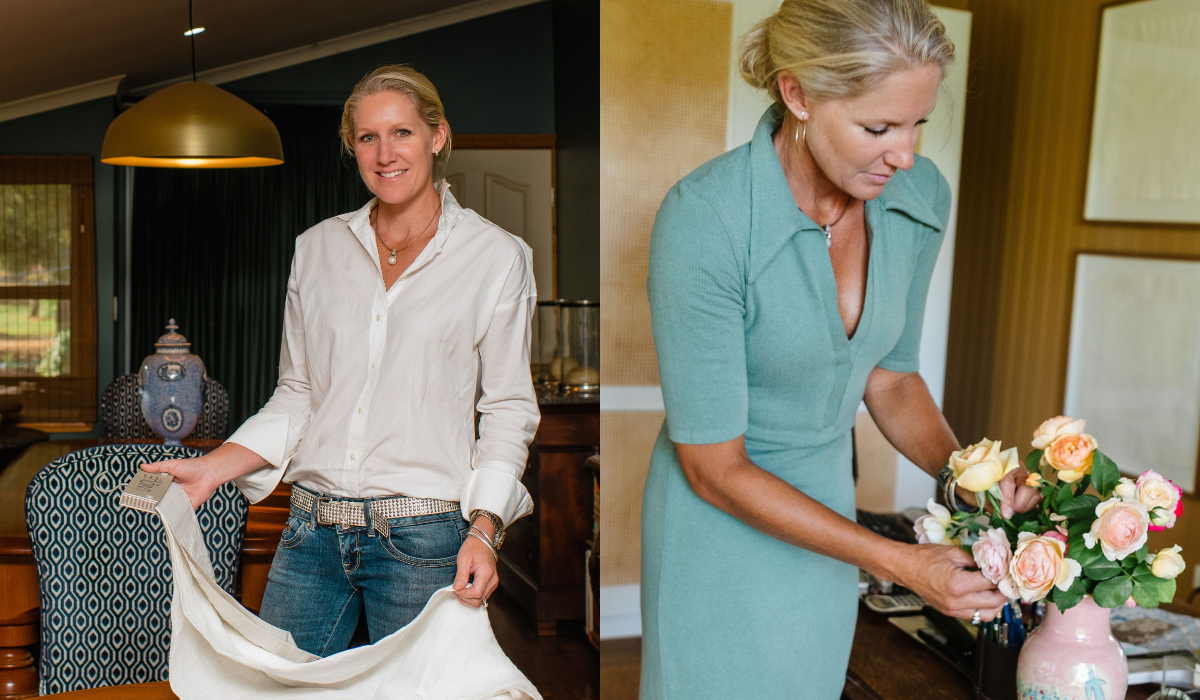 As a grazier, pilot, interior designer, business owner and mother of four, a day in the life of Yolande Woods is never dull - whether she is completing a colour consultation or talking all things grain production. A bush pilot living on the banks of the Macintyre River in Goondiwindi, Yolande has also combined her skills of design and aviation to create sleek and tailored aviation products that fit her feminine sense of style for her new brand, Aerohart.
Hi Yolande. Tell us a little about your background in the agriculture industry.
I am a fifth generation beef producer - growing up, my parents had breeder stations in north Queensland, fattening country in western Queensland and a finishing place on the Darling Downs, including a feedlot. I feel so lucky to have experienced everything from breeding, background and fattening, along with grain production, and now, another passion of mine as a pilot - aviation. Aviation has always played a big role in the agricultural sector with mustering as efficient travel between stations.
What do you feel has been your biggest success in the agriculture industry?
Currently, my husband and I are enjoying turning a recently acquired, undeveloped neighbouring block into something that we can be very proud of. With the help of some clearing and strategic fencing and water points, we can really see the carrying capacity increase. We have been very fortunate to have the seasons go our way to help the property rejuvenate and recover from the recent extended drought.
How has your lifestyle in agriculture shaped you, personally and professionally?
I absolutely love that there is always something new to learn - life on the land has taught me nothing but tenacity and sheer determination. It has also allowed me so much space for creativity, whether it's designing the layout of a paddock, making a house a home, or building a garden.
When time permits, I am lucky to help other rural families with interior decorating. I love helping them to create a space where they can begin to enjoy their home and garden to its full potential. Alongside this, I am creating a suite of innovative yet stylish products for pilots, for my new company, Aerohart. My products are inspired by the beauty of the Australian outback, and are made from sustainable natural leather. They are a stylish, practical and sophisticated alternative for aviators and aviation enthusiasts looking for a special accessory.
---
To find out more about Aerohart, visit Yolande's website here https://aerohart-pty-ltd.myshopify.com/.
Image Credit: Ange Stirling Photography & Grace Quast
---