With many industry awards, the winners walk away with the accolades and opportunities while the other finalists or even those who apply miss a real chance to build their network, skills and find avenues available to them.
Zanda McDonald was a prominent industry figure, highly regarded as a progressive and forward-thinking person who saw an opportunity in bringing people together for the greater good of the sector.
Over the years he did his utmost to promote the industry and provide opportunities that would bring in the next generation. Over the past six months it's been remarkable to hear the number of people within the sector mention:
"Zanda gave me an opportunity"
For me, the Zanda McDonald Award was an opportunity to have the door opened, to meet new people and to this day surround myself with people who will provide advice, opportunities and perspective from their experiences.
Earlier this year I was fortunate to be a finalist, like those that apply, I had my heart set on being the winner and getting access to the once in a lifetime mentoring experience. I thought it was going to be the way to take that next step in my career.
What I didn't realise at the time, was what I would learn as part of the process. The time we all had together in Orange, and maybe more importantly the weeks that followed after, from the car ride home to a call that followed from one of the judges presenting an opportunity. I've found solace in the fact that being a finalist alongside Rozzie, Hugh and Tim was an extraordinary feat in itself.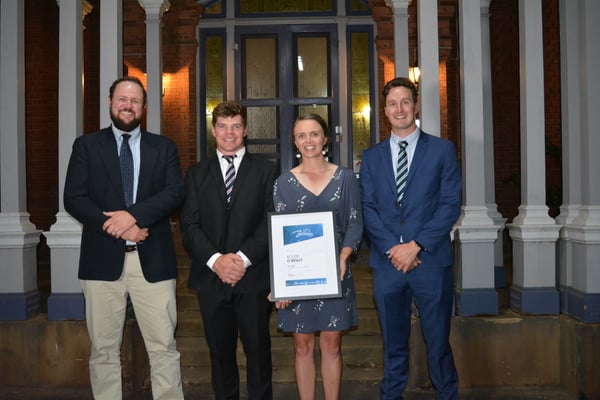 From the dinner conversations, the phone calls since and the ongoing support and guidance shown to all of us from the PPP Group is truly extraordinary. That's not even to mention the chance encounters I've had to see 'old friends' around different industry events and conversations.
Chatting with Richard recently, it's Zanda's legacy that continues through those involved, the support for the next generation of industry leaders.
"Everyone that applies receives a phone call from one of the judges. The door of opportunity is open from there on." He said
If you're interested in challenging yourself, meeting new people along the way and with the potential of being the 2022 Zanda McDonald Award recipient, I can't recommend applying enough. It is a once in a lifetime opportunity!
Find out more and apply via their page.